Pump Solutions #1 Corporation
Providing the Best Pumps, Pump Accessories, and Customer Service
Iron Pump Ends for Scot Pump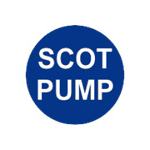 Request A Scot Pump Part Quote
Iron Pump End
Pump Image
Part No.
Suction X Discharge
Seal Options
Impeller Diameters
Pump Construction
Motor
Frame
61
2 X 2

BN-CARB/CM

VN-CARB/CM

VN-CARB/SIL

VN-SIL/SIL

EPDM-CARB/SIL

EPDM-CARB/CM

EPDM-SIL/SIL

2.50, 2.63, 2.75, 2.88, 3.00, 3.13, 3.25, 3.38, 3.50, 3.63, 3.75, 3.88, 4.00, 4.13, 4.25, 4.38

SF, AI, BF

56J

63
4 X 4

BN-CARB/CM

VN-CARB/CM

VN-CARB/SIL

VN-SIL/SIL

EPDM-CARB/SIL

EPDM-SIL/SIL

7.13, 7.25, 7.38, 7.50, 7.63, 7.75, 7.88, 8.00, 8.13, 8.25, 8.38, 8.50, 8.63, 8.75, 8.88, 9.00

SF, AI, BF

140/180JP, 210/250JP, 280/320JP, 360JP

94
5 X 3

BN-CARB/CM

VN-CARB/CM

VN-CARB/SIL

VN-SIL/SIL

EPDM-CARB/SIL

EPDM-SIL/SIL

8.50, 8.63, 8.75, 8.88, 9.00, 9.13, 9.25, 9.38, 9.50, 9.63, 9.75, 9.88, 10.00, 10.13, 10.20

SF, AI

210/250JP

105
5 X 4

BN-CARB/CM

VN-CARB/CM

VN-CARB/SIL

VN-SIL/SIL

EPDM-CARB/SIL

EPDM-SIL/SIL

6.63, 6.75, 6.88, 7.00, 7.13, 7.25, 7.38, 7.50, 7.63, 7.75, 7.88, 8.00

SF, AI

210/250JP, 280/320JP, 360JP

16JM
2 X 1.5

BN-CARB/CM

VN-CARB/CM

VN-CARB/SIL

VN-SIL/SIL

EPDM-CARB/SIL

EPDM-CARB/CM

EPDM-SIL/SIL

4.50, 4.63, 4.75, 4.88, 5.00, 5.13, 5.25, 5.38, 5.50

SF, AI, BF

140/180JM

126
1.25 X 1.25

BN-CARB/CM

VN-CARB/CM

VN-CARB/SIL

VN-SIL/SIL

EPDM-CARB/SIL

EPDM-CARB/CM

EPDM-SIL/SIL

4.00, 4.50, 4.88, 5.25, 5.63

SF

56J

125
1.5 X 1.25

BN-CARB/CM

VN-CARB/CM

VN-CARB/SIL

VN-SIL/SIL

EPDM-CARB/SIL

EPDM-CARB/CM

EPDM-SIL/SIL

5.25, 5.63

SF

56J

104
5 X 3

BN-CARB/CM

VN-CARB/CM

VN-CARB/SIL

VN-SIL/SIL

EPDM-CARB/SIL

EPDM-SIL/SIL

6.50, 6.63, 6.75, 6.88, 7.00, 7.13, 7.25, 7.38, 7.50, 7.63, 7.75, 7.88, 8.00

SF, AI

210/250JP, 280/320JP, 360JP

15
3 X 3

BN-CARB/CM

VN-CARB/CM

VN-CARB/SIL

VN-SIL/SIL

EPDM-CARB/SIL

EPDM-CARB/CM

EPDM-SIL/SIL

4.00, 4.13, 4.25, 4.38, 4.50, 4.63, 4.75, 4.88, 5.00, 5.13, 5.25, 5.38, 5.50, 5.63

SF, AI, BF

140/180JM, 210JM

62
2 X 1.5

BN-CARB/CM

VN-CARB/CM

VN-CARB/SIL

VN-SIL/SIL

EPDM-CARB/SIL

EPDM-SIL/SIL

7.00, 7.13, 7.25, 7.38, 7.50, 7.63, 7.75, 7.88, 8.00, 8.13, 8.25, 8.38, 8.50, 8.63, 8.75, 8.88, 9.00

SF, AI, BF

140/180JM, 210JM, 250JM

51
1.5 X 1.5

BN-CARB/CM

VN-CARB/CM

VN-CARB/SIL

VN-SIL/SIL

EPDM-CARB/SIL

EPDM-CARB/CM

EPDM-SIL/SIL

2.50, 2.63, 2.75, 2.88, 3.00, 3.13, 3.25, 3.38, 3.50, 3.63, 3.75, 3.88, 4.00, 4.13, 4.25, 4.38

AI, BF

56J

55JM
3 X 3

BN-CARB/CM

VN-CARB/CM

VN-CARB/SIL

VN-SIL/SIL

EPDM-CARB/SIL

EPDM-SIL/SIL

5.00, 5.13, 5.25, 5.38, 5.50, 5.63, 5.75, 5.88, 6.00, 6.13, 6.25, 6.38, 6.50

SF, AI, BF

140/180JM, 210JM, 250JM

52
2.5 X 2

BN-CARB/CM

VN-CARB/CM

VN-CARB/SIL

VN-SIL/SIL

EPDM-CARB/SIL

EPDM-SIL/SIL

4.63, 4.75, 4.88, 5.00, 5.13, 5.25, 5.38, 5.50, 5.63, 5.75, 5.88, 6.00, 6.13, 6.25, 6.38, 6.50

SF, AI, BF

140/180JM, 210JM

18
2.5 X 2

BN-CARB/CM

VN-CARB/CM

VN-CARB/SIL

VN-SIL/SIL

EPDM-CARB/SIL

EPDM-SIL/SIL

4.25, 4.38, 4.50, 4.63, 4.75, 4.88, 5.00, 5.13, 5.25, 5.38, 5.50, 5.63

SF, AI, BF

140/180JM

19GN
2 X 1.5

BN-CARB/CM

VN-CARB/CM

VN-CARB/SIL

VN-SIL/SIL

EPDM-CARB/SIL

EPDM-SIL/SIL

4.38, 4.50, 4.63, 4.75, 4.88, 5.00, 5.13, 5.25, 5.38, 5.50, 5.63

SF, AI

140/180JM

27JM
3 X 2

BN-CARB/CM

VN-CARB/CM

VN-CARB/SIL

VN-SIL/SIL

EPDM-CARB/SIL

EPDM-CARB/CM

EPDM-SIL/SIL

4.25, 4.38, 4.50, 4.63, 4.75, 4.88, 5.00, 5.13, 5.25, 5.38, 5.50

SF, AI, BF

140/180JM

95
6 X 4

BN-CARB/CM

VN-CARB/CM

VN-CARB/SIL

VN-SIL/SIL

EPDM-CARB/SIL

EPDM-SIL/SIL

8.50, 8.63, 8.75, 8.88, 9.00, 9.13, 9.25, 9.38, 9.50, 9.63, 9.75, 9.88, 10.00, 10.13, 10.25

SF, AI

210/250JP, 280/320JP

96
6 X 5

BN-CARB/CM

VN-CARB/CM

VN-CARB/SIL

VN-SIL/SIL

EPDM-CARB/SIL

EPDM-SIL/SIL

7.88, 8.00, 8.13, 8.25, 8.38, 8.50, 8.63, 8.75, 8.88, 9.00, 9.13, 9.25, 9.38, 9.50, 9.63, 9.75, 9.88, 10.00, 10.13, 10.25

SF, AI

210/250JP, 280/320JP

97
8 X 6

BN-CARB/CM

VN-CARB/CM

VN-CARB/SIL

VN-SIL/SIL

EPDM-CARB/SIL

EPDM-SIL/SIL

9.12, 9.25, 9.38, 9.50, 9.63, 9.75, 9.88, 10.00, 10.13, 10.25, 10.38, 10.50, 10.63, 10.75, 10.88, 11.00

SF, AI

280/320JP

103
4 X 2.5

BN-CARB/CM

VN-CARB/CM

VN-CARB/SIL

VN-SIL/SIL

EPDM-CARB/SIL

EPDM-SIL/SIL

6.50, 6.63, 6.75, 6.88, 7.00, 7.13, 7.25, 7.38, 7.50, 7.63, 7.75, 7.88, 8.00

SF, AI

140/180JP, 210/250JP, 280/320JP

56JM
3 X 3

BN-CARB/CM

VN-CARB/CM

VN-CARB/SIL

VN-SIL/SIL

EPDM-CARB/SIL

EPDM-SIL/SIL

4.63, 4.75, 4.88, 5.00, 5.13, 5.25, 5.38, 5.50, 5.63, 5.75, 5.88, 6.00, 6.13, 6.25, 6.38, 6.50

SF, AI, BF

140/180JM, 210JM, 250JM, 280JM

102
3 X 2

BN-CARB/CM

VN-CARB/CM

VN-CARB/SIL

VN-SIL/SIL

EPDM-CARB/SIL

EPDM-SIL/SIL

6.50, 6.63, 6.75, 6.88, 7.00, 7.13, 7.25, 7.38, 7.50, 7.63, 7.75, 7.88, 8.00

SF, AI

140/180JP, 210/250JP, 280JP

57
4 X 3

BN-CARB/CM

VN-CARB/CM

VN-CARB/SIL

VN-SIL/SIL

EPDM-CARB/SIL

EPDM-SIL/SIL

5.25, 5.38, 5.50, 5.63, 5.75, 5.88, 6.00, 6.13, 6.25, 6.38, 6.50

SF, AI, BF

140/180JM, 210JM, 250JM, 280/320JM

55F
3 X 3

BN-CARB/CM

VN-CARB/CM

VN-CARB/SIL

VN-SIL/SIL

EPDM-CARB/SIL

EPDM-SIL/SIL

5.00, 5.13, 5.25, 5.38, 5.50, 5.63, 5.75, 5.88, 6.00, 6.13, 6.25, 6.38, 6.50

SF, AI, BF

140/180JM, 210JM, 250JM

57E
4 X 3

BN-CARB/CM

VN-CARB/CM

VN-CARB/SIL

VN-SIL/SIL

EPDM-CARB/SIL

EPDM-SIL/SIL

5.25, 5.38, 5.50, 5.63, 5.75, 5.88, 6.00, 6.13, 6.25, 6.38, 6.50

SF, AI, BF

140/180JM

58
5 X 4

BN-CARB/CM

VN-CARB/CM

VN-CARB/SIL

VN-SIL/SIL

EPDM-CARB/SIL

EPDM-SIL/SIL

6.25

SF, AI

140/180JM

69
1 X 0.75

BN-CARB/CM

VN-CARB/CM

VN-CARB/SIL

VN-SIL/SIL

EPDM-CARB/SIL

EPDM-CARB/CM

EPDM-SIL/SIL

2.50, 2.63, 2.75, 2.88, 3.00, 3.13, 3.25, 3.44

SF, AI, BF

56J

16J
2 X 1.5

BN-CARB/CM

VN-CARB/CM

VN-CARB/SIL

VN-SIL/SIL

EPDM-CARB/SIL

EPDM-CARB/CM

EPDM-SIL/SIL

3.50, 3.63, 3.75, 3.88, 4.00, 4.13, 4.25, 4.38, 4.50, 4.63, 4.75, 4.88, 5.00

SF, AI

56J

13
1.25 X 1

BN-CARB/CM

VN-CARB/CM

VN-CARB/SIL

VN-SIL/SIL

EPDM-CARB/SIL

EPDM-CARB/CM

EPDM-SIL/SIL

3.13, 3.25, 3.38, 3.50, 3.63, 3.75, 3.88, 4.00, 4.13, 4.25, 4.38, 4.50, 4.63, 4.75

SF, BF

56J

11
1.25 X 1

BN-CARB/CM

VN-CARB/CM

VN-CARB/SIL

VN-SIL/SIL

EPDM-CARB/SIL

EPDM-CARB/CM

EPDM-SIL/SIL

3.50, 3.75, 4.00, 4.25, 4.50, 4.75, 4.88, 5.00

SF

56J

50
2 X 1.5

BN-CARB/CM

VN-CARB/CM

VN-CARB/SIL

VN-SIL/SIL

EPDM-CARB/SIL

EPDM-SIL/SIL

5.13, 5.25, 5.38, 5.50, 5.63, 5.75, 5.88, 6.00, 6.13, 6.25, 6.38, 6.50

SF, AI, BF

140/180JM

17
2 X 2

BN-CARB/CM

VN-CARB/CM

VN-CARB/SIL

VN-SIL/SIL

EPDM-CARB/SIL

EPDM-SIL/SIL

4.25, 4.38, 4.50, 4.63, 4.75, 4.88, 5.00, 5.13, 5.25, 5.38, 5.50

SF, AI, BF

140/180JM

12
1.25 X 1

BN-CARB/CM

VN-CARB/CM

VN-CARB/SIL

VN-SIL/SIL

EPDM-CARB/SIL

EPDM-CARB/CM

EPDM-SIL/SIL

4.00, 4.50, 5.00, 5.50, 5.63

SF

56J

19
2.5 X 2

BN-CARB/CM

VN-CARB/CM

VN-CARB/SIL

VN-SIL/SIL

EPDM-CARB/SIL

EPDM-SIL/SIL

3.63, 3.75, 3.88, 4.00, 4.13, 4.25, 4.38, 4.50, 4.63, 4.75, 4.88, 5.00, 5.13, 5.25, 5.38, 5.50, 5.63

SF, AI, BF

140/180JM

25
3 X 3

BN-CARB/CM

VN-CARB/CM

VN-CARB/SIL

VN-SIL/SIL

EPDM-CARB/SIL

EPDM-SIL/SIL

4.00, 4.13, 4.25, 4.38, 4.50, 4.63, 4.75, 4.88, 5.00, 5.13, 5.25, 5.38, 5.50, 5.63

SF, AI, BF

140/180JM, 210JM

27J
3 X 2

BN-CARB/CM

VN-CARB/CM

VN-CARB/SIL

VN-SIL/SIL

EPDM-CARB/SIL

EPDM-CARB/CM

EPDM-SIL/SIL

3.50, 3.63, 3.75, 3.88, 4.00, 4.13, 4.25

BF

56J

53
3 X 2.5

BN-CARB/CM

VN-CARB/CM

VN-CARB/SIL

VN-SIL/SIL

EPDM-CARB/SIL

EPDM-SIL/SIL

5.38, 5.50, 5.63, 5.75, 5.88, 6.00, 6.13, 6.25, 6.38, 6.50

SF, AI, BF

140/180JM, 210JM

54
3 X 2.5

BN-CARB/CM

VN-CARB/CM

VN-CARB/SIL

VN-SIL/SIL

EPDM-CARB/SIL

EPDM-SIL/SIL

4.75, 4.88, 5.00, 5.13, 5.25, 5.38, 5.50, 5.63, 5.75, 5.88, 6.00, 6.13, 6.25, 6.38, 6.50

SF, AI, BF

140/180JM, 210JM

54F
2.5 X 2.5

BN-CARB/CM

VN-CARB/CM

VN-CARB/SIL

VN-SIL/SIL

EPDM-CARB/SIL

EPDM-SIL/SIL

4.75, 4.88, 5.00, 5.13, 5.25, 5.38, 5.50, 5.63, 5.75, 5.88, 6.00, 6.13, 6.25, 6.38, 6.50

SF, AI, BF

140/180JM, 210JM

56F
3 X 3

BN-CARB/CM

VN-CARB/CM

VN-CARB/SIL

VN-SIL/SIL

EPDM-CARB/SIL

EPDM-SIL/SIL

4.63, 4.75, 4.88, 5.00, 5.13, 5.25, 5.38, 5.50, 5.63, 5.75, 5.88, 6.00, 6.13, 6.25, 6.38, 6.50

SF, AI, BF

140/180JM, 210JM, 250JM, 280/320JM

59
6 X 5

BN-CARB/CM

VN-CARB/CM

VN-CARB/SIL

VN-SIL/SIL

EPDM-CARB/SIL

EPDM-CARB/CM

EPDM-SIL/SIL

5.50, 5.63, 5.75, 5.88, 6.00, 6.13, 6.25, 6.38, 6.50, 6.63, 6.75, 6.88, 7.00

SF, AI, BF

140/180JM, 210JM, 280/320JM, 360JM

60
1.5 X 1.25

BN-CARB/CM

VN-CARB/CM

VN-CARB/SIL

VN-SIL/SIL

EPDM-CARB/SIL

EPDM-CARB/CM

EPDM-SIL/SIL

4.13, 4.25, 4.38, 4.50, 4.63, 4.75, 4.88, 5.00, 5.13

SF, AI, BF

56J

19G
2 X 1.5

BN-CARB/CM

VN-CARB/CM

VN-CARB/SIL

VN-SIL/SIL

EPDM-CARB/SIL

EPDM-SIL/SIL

3.38, 3.50, 3.63, 3.75, 3.88, 4.00, 4.13, 4.25, 4.38, 4.50, 4.63, 4.75, 4.88, 5.00, 5.13, 5.25, 5.38, 5.50, 5.63

SF, AI, BF

140/180JM

53F
2.5 X 2.5

BN-CARB/CM

VN-CARB/CM

VN-CARB/SIL

VN-SIL/SIL

EPDM-CARB/SIL

EPDM-SIL/SIL

5.38, 5.50, 5.63, 5.75, 5.88, 6.00, 6.13, 6.25, 6.38, 6.50

SF, AI, BF

140/180JM, 210JM

93
4 X 2.5

BN-CARB/CM

VN-CARB/CM

VN-CARB/SIL

VN-SIL/SIL

EPDM-CARB/SIL

EPDM-SIL/SIL

8.50, 8.63, 8.75, 8.88, 9.00, 9.13, 9.25, 9.38, 9.50, 9.63, 9.75, 9.88, 10.00, 10.13, 10.25

SF, AI

210/250JP
Scot Pump Iron Pump Ends For Sale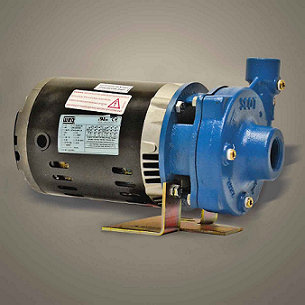 Scot Pump cast iron centrifugal pump ends are made from the highest quality castings and components to provide years of worry-free service.
Cast iron pump end models are rugged, heavy-duty and easy to maintain.
Brand: Scot Pump, Pump End Only
Type: Centrifugal
Material of Construction: Iron
Pump Solutions #1 Corporation is proud to be a Scot Pump master distributor in Wisconsin serving Midwest industry.
Contact us with any questions about Scot Pump products and we are more than happy to help you!
Contact Us Today Scot Pump Dealer
Click model number below for spec sheet and features:
To fully use this site, please enable Javascript