DP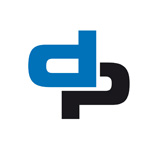 Pump Solutions #1 Corporation carries DP water pumps and pump parts including replacements and component parts. As a leading water handling equipment manufacturer, DP knows water requires targeted solutions for maximum control and functionality. With a DP pump or pump part, your operation system will function seamlessly ensuring a low maintenance fluid handling system. Our DP products are constructed with the highest quality delivering superior water fluid performance. Pump Solutions #1 Corporation is committed to providing quality pump solutions and carrying reputable pumps and pump parts from DP.
Many industries who are in need of premier manufacturing of stainless steel multi-stage, centrifugal pumps turn to DP PUMPs a brand known to solve water management and liquid distribution problems. The manufacturer has provided solutions for many projects such as potable water distribution, irrigation, commercial washing, machine tool coolant beverage bottling and much more.
For over 60 years DP-PUMPS has been exporting 80% of their vertical pumps around the world. Now Pump Solutions #1 Corp is proud to supply DP pumps. The 3 kinds of pumps offered are:
Vertical multi-stage
Vertical immersion
Booster systems
Finding the right solution for transporting water is a challenge, but with 55 years of experience and fine ingenuity, DP Pumps has created vertical pumps for maximum efficiency. All of the designs have been created in-house and continually being built based on customer and service department feedback. Environment is highly considered when purchasing a water pump, this is why DP pumps created vertical pumps with these features:
Efficiency up to 79%
100% recyclable
Minimal waste production process
High score within ErP guideline
DP pumps has worked tirelessly to provide an efficient, energy saving vertical pumps for the environment. But the technical features should not be over looked. The maintenance-free electric motor, shaft seal and versatile pump casing are a few of the technical features for the premiere vertical pump. For more detail on our technical and environmental features please view our vertical multi-stage pump products page.
CONTACT THE PUMP DISTRIBUTER AT PUMP SOLUTIONS #1 CORPORATION TODAY FOR MORE INFORMATION ON OUR WIDE RANGE OF AVAILABLE PUMPS AND PUMP COMPONENTS.