Greenpumps
Magnetic Drive Sealless Pumps For Sale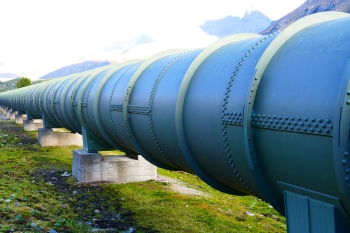 Pump Solutions #1 Corp now is a distributopr of the GREENPUMPS brand. GreenPumps are known for their magnetic drive sealless design. Their mission is to give off zero emmisions to preserve our environment for the future. GREENPUMPS pumps have few rotating parts, maximum interchangeability, maximum strength to work in the most severe and challenging conditions.
GREENPUMPS are specifically designed for water treatment, pharmaceutical, chemical, petrochemical and refinery applications. GREENPUMPS are great for water treatment, plus GREENPUMPS fully comply with the 1990 EPA Clean Air Act.
GREENPUMPS Features Include:
Encapsulated external magnet
Dry self-priming without damages
Low maintenance costs
Reversible Flow – saves you time
High MTBF and ATEX Certifications
The special pump design prevents fluid and fugitive emissions. The mag pumps created by the GREENPUMPS brand have to follow strict safety objectives. If the fluids were released. This would cause a safety hazard and unnecessary extra costs. No need to worry the magnetic driven pump offered by pump solutions #1 Corp is extremely reliable. With a super simple design, almost no maintenance is required. The GREENPUMPS often last more than a decade, reducing your overall cost.
Safety, environment and reliably are all important, weather you're a plant manager engineer or maintenance supervisor. The GREENPUMPS brand is always finding new and technological environmental solutions. By purchasing a GREENPUMPS industrial pump through Pump Solutions #1 corp your faculty becomes more environmentally friendly.
Pump Solutions #1 corporation provides the highest quality. GREENPUMPS are designed to preserve the environment. The GREENPUMPS brand continually provides reliable, seal less pumps. If your goal is to give off zero emissions, Pump Solution # 1 corp has a variety of GREENPUMPS to satisfy your needs.