Victor Pumps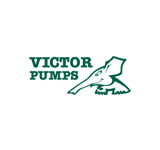 Our Victor Pumps are one of our most effective lines of water pumps designed to clear destructive water flows. Pump Solutions #1 Corporation carries Victor Pumps and replacement parts built for performance. The standard we set for all of our manufacturers ensures our Victor Pumps carry the highest quality in the industry. With a Pump Solutions #1 Corporation acme pump or replacement part, your new water handling system will interact seamlessly providing the highest performance for your operation. Victor Pumps delivers lasting durability with continuous performance.
Pump Solutions #1 Corporation will help you decide on the perfect Victor Pumps product for your water functioning environment.
CONTACT THE PUMP INSTALLATION SPECIALISTS AND PUMP PARTS SUPPLIERS AT PUMP SOLUTIONS #1 CORPORATION TODAY FOR MORE INFORMATION ON OUR WIDE RANGE OF AVAILABLE PUMPS AND PUMP COMPONENTS.