Contact Pump Solutions #1 Corporation
We are your #1 resource for all your pump services. We provide free estimates for all your pump installation and pump replacement needs. We offer competitively low prices with the best customer service in the industry. Pump Solutions #1 Corporation is the top pump distributor company you can count on.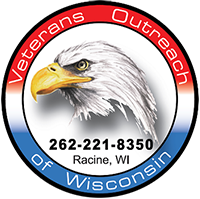 We support our troops.
General Inquiries
Pumping Equipment Sales and Service
Partnering with the right pump service provider and online pump parts supplier is vital for continued success and unimpeded production. Pump Solutions #1 Corporation is your best choice for centrifugal pump repair services, fluid handling system schematics inspections, pump coating and the lowest prices on pumps, replacement parts and motors from leading manufacturers. We're committed to providing our customers with unbeatable services designed to build a lasting professional relationship.
Decades of combined experience in everything related to pumps and pump systems combined with a focus on complete customer satisfaction means Pump Solutions #1 Corporation will provide the perfect resolution to your flow problems, pressure issues or pump failure.
When your company, processing plant or manufacturing group needs immediate pump service, new pumps, the best replacement pump components and pump systems schematic inspections, turn to the best in the business. Pump Solutions #1 Corporation believes providing you with the best possible service is the least we can do.
Midwest Pump Company and Master Distributor
Pump Solutions #1 Corporation provides expert pump repair, system diagnostics, pump motors and replacement parts with the best possible service to customers in many Wisconsin & Illinois locations including Milwaukee, Racine, Kenosha, Waukesha, Muskego, Burlington, Waukegan and the surrounding areas.
We represent industry leading fluid process equipment manufacturers including Scot Pump, WEG motors, American Marsh Pump, All-Flo and more.
Fill out our contact form above, call our office or email one of our knowledgeable pump sales and support team members today for more information on our excellent pump services or for insight in to our excellent selection of name brand pumps and pump motors.
Address:
PO Box 386
4133 Courtney St. - Unit 2
Franksville, WI 53126
Sales Representative
Stacy Shoemaker
Cell: 262-880-5055
Office: 262-835-0774
Fax: 262-835-0549
Sales Representative
Roy AlderseBase
Cell: 847-606-5137
Office: 262-835-0774
Fax: 262-835-0549
Sales Representative
Kevin Prom
Cell: 262-995-4204
Office: 262-835-0774
Fax: 262-835-0549
Office Manager
Chee Yang
Office: 262-835-0774
Fax: 262-835-0549
To fully use this site, please enable Javascript