Support Our Troops
Pump Solutions #1 Corporation dedicates their pump services to support our troops. We are not only a premier pump distribution company we promote all of our visitors and customers in supporting local charities and organizations.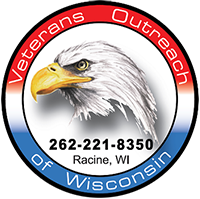 Support Our Veterans
Pump Solutions #1 Corp Supports the American Armed Forces
Pump Sales and Pump Distribution Company Supports the American Military
Our men and women in uniform defend and care for the liberties and privileges each of us enjoy while ensuring the continued protection and stability of the United States of America. This continuous sacrifice and dedication means supporting our soldiers is one of the most important things citizens of this country can do. The Pump Solutions #1 Corporation pump sales, and pump repair team ask all of our visitors and customers to donate to their local charity for the American Armed Forces. These charitable acts don't just boost the morale of our active duty service members; they provide the homeland support and continued well-being many soldiers and their families depend on.
Pump Solutions #1 Corporation contributes to local businesses who support our troops with donations to the Wounded Warrior Project.
We also support the Eagles Nest and Veteran Outreach. If you'd like to donate to either of these organizations, please visit their websites.
We also contribute to the Armed Forces Center. This group consists of both active duty and veteran members of the American armed forces who assist in the local needs of military families. Through the Armed Forces Center, we've been able to support the Fisher House at the Milwaukee Veteran's Affairs (VA). The Fisher House provides lodging for families of veterans while they are being treated at the VA. If your local business or organization is putting on an event which supports our heroes, please do not hesitate to contact Pump Solutions #1 Corporation to see how we can help.
Please help us support our troops by contributing to one of the many groups, charities, and societies in your area. Whether you're sending care packages, mailing letters, donating money, or simply volunteering your time, each and every effort counts.
Contact the pump repair specialists at Pump Solutions #1 Corporation today for more information on our superb selection of replacement pump systems.
To fully use this site, please enable Javascript