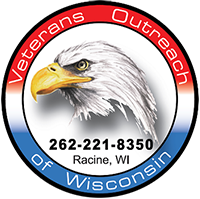 Support Our Veterans
Master Distributor
View All Line Card items offered by

View All Manufacturers Represented by

Pumps, Parts, Motors & Repair Service
Wisconsin Pump Distributor Serving Midwest
Pump Solutions #1 Corporation sells and services pumps, motors and replacement parts from top manufacturers. Buy centrifugal pumps, industrial water pumps, submersible pumps and pumping equipment online with low prices or contact us for expert service.
Contact Us Online For Sales & Service
Buy Pumps, Parts & Motors Online
Shop pumps, replacement parts, repair kits, and pump motors online or get in touch for help finding the products you need.
Scot Pump Dealer & Service Provider
Pump Solutions #1 Corporation is a Scot Pump master distributor for the Midwest including Wisconsin, Illinois, Indiana, North Dakota and South Dakota.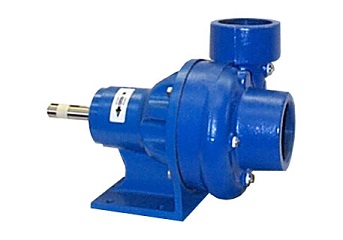 Scot Pump products we stock include:
Whether you need a price quote, help locating the right pump or part, or assistance with a new Scot Pump application, Pump Solutions #1 Corporation is your best resource for Scot Pump products and services.
Pumping Equipment & System Inspection
We also provide pump repair, application assistance and pump system inspection. From our Racine headquarters we serve busineses & industries throughout the greater Milwaukee area including Kenosha, Pleasant Prairie, Oak Creek, Cudahy, Waukesha, West Allis and the surrounding areas.
American Marsh Pump Distributor
We carry a wide selection of American-Marsh Pumps for use in fire protection, petro-chemical industries, power generation and many more commercial and industrial applications.
American Marsh Pump products include:
Multi-stage split-case pumps
End suction and general purpose pumps
Vertical sump pumps
Vertical turbine pumps
Vertical inline pumps
Submersible pumps
Non-clog pumps
Shop our selection of American-Marsh Pumps products for details on the 480 series vertical turbine pump, pump manuals, bulletins & brochures including performance curves, specifications and replacement parts information.
Pump Solutions #1 Corporation has Wisconsin's best prices and service for American-Marsh Pumps. Call or contact us online with questions or product requests.
WEG Electric Motors Distributor in Wisconsin
WEG is the largest industrial electric motor manufacturer in North America, producing over 21 million high-quality, dependable electric motors annually.
WEG electric motors are specifically developed for a wide range of industrial and commercial pumping applications. Find the exact WEG pump motor you need by searching with required horsepower, phase, RPM, frame or enclosure type.
We carry a full selection of WEG motors including:
Close coupled pumps
Jet pumps
TEFC or ODP
Fire pump motors
Fuel pump motors
Call or contact one of our produt specialists for more information on WEG motor parts or detailed information from the WEG catalog.
CONTACT US TODAY For Pump Solutions!
All-Flo Air-Operated Diaphragm Pumps
All-Flo air-operated diaphragm pumps deliver the performance and durability of larger pumps in a small, lightweight package. All-Flo's non-stalling, rugged pumps ensure dependable continuous operation.
All-Flo's lube-free air diaphragm pumps are available in aluminum, Polypropylene, non-conductive nylon, and non-metallic for chemical compatibility.
All-Flo products we carry include: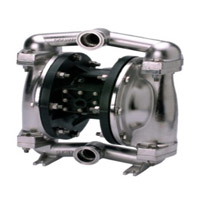 A new All-Flo pump or replacement part from Pump Solutions #1 Corporation will ensure your fluid handling system will exceed your expectations and provide the highest performance during operation.Pump Solutions #1 Corporation will help you find the perfect All-Flo pump or replacement part.
Call us now at 262-835-0774 to speak to a pumping solutions expert!
Baldor Motors Distributor
Baldor electric motors are built with Baldor's commitment to quality and the safety of their customers. Baldor designs and manufactures industrial electric motors such as AC Motors, DC Motors, Servo Motors, and Gearmotors.
We carry a wide selection of Baldor products, including:
Energy efficient motors
Baldor motor replacement parts
Baldor motors provide solutions for many important industries including mining, water & wastewater, paper & forest, air handling, aggregate & cement, chemical, oil & gas, and more.
AMT Pumps Distributor
AMT designs and eningeers electric water pumps and pump components in Royersford, PA. View product information and a brochure for their gasoline & diesel-driven solids handling pumps or contact us for replacement parts and service.
Available AMT pumps include:
Pedestal drive pumps
SElf-priming AMT pumps
HVAC/Multistage pumps
Straight centrifugal pumps
Submersible & sump
Coolant pumps
Specialty pumps
Drum Pumps
High-pressure/firefighting pumps
We also carry AMT hose and pump fittings, pump accessories & pedestals and suction/discharge hoses.
Self-Priming Centrifugal Pumps

We sell self-priming centrifugal pumps from Scot Pump, AMT & Calpeda. Self-priming centrifugal pumps are perfect for clear liquids, dirty water or limited solid handling and can be positioned above the water line. Learn more about our self-priming and standard centrifugal pumps or contact us today for a free quote!
Immersible Water Pumps
Buy an immersible pump used for coolant, cutting oil or lubrication fluids. Pump Solutions #1 Corporation carries immersion pumps engineered for dry environments and should be installed where a vertical solid shaft motor has been previously used.
Our quality AMT immersible pumps are versatile, cost-effective and low-maintenance. Contact a pump specialist for help choosing the right pump, or get a free quote on an immersible pump today!
Call 262-835-0744 or contact your WI pump distributor online!
Submersible Pumps from Top Manufacturers
Pump Solutions #1 Corporation sells submersible pumps from AMT and Calpeda. Submersible pumps have a clog-resistant impeller and grinder making them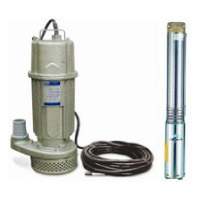 ideal for sewage removal and solid waste handling. Driven by a powerful oil filled motor, these pumps run quietly, smoothly, and effectively.
Our quality submersible pumps are able to discharge up to 10" and filter up to 2,2000 gallons per minute. Contact us for more information, submersible pump components, repair and pricing.
Frame-Mounted Centrifugal Pumps
Pump Solutions #1 Corporation is a distributor for Scot Pump, American Marsh and Calpeda frame-mounted centrifugal pumps. Mounting your centrifugal pump increases durability and performance and is ideal for irrigation, mining and many more applications.
Get a free quote on a quality frame-mounted centrifugal pump from the Midwest's leading pump distributor!

Multi-Stage Centrifugal Pumps from AMT & Calpeda
Pump Solutions #1 Corporation is a distributor for multi-stage centrifugal pumps from top manufacturers. Multi-stage centrifugal pumps are ideal for applications requiring high output or high pressure. Contact us to order a pump or get more information!
Close-Coupled Centrifugal Pumps
Close-coupled centrifugal pumps eliminate the separate couplings and frame mounts found in traditional centrifugal pumps. This makes close-mounted centrifugal pumps low-maintenance and fast, perfect for moving precise volumes of liquid.
Pump Solutions is a proud distributor of closed-coupled centrifugal pumps manufactured by Scot Pump, American Marsh, and Calpeda.
Contact Pump Solutions #1 Corporation for expert help choosing the right pump!
Inline and End Suction Pumps from Grundfos and Calpeda
Inline and end suction centrifugal pumps are available in different materials and configurations, making them suitable for a variety of applications.
Whether you need an end suction pump for a residential or commercial building, our pump experts will make sure you get the right pump for the job.
Call 262-835-0774 or contact us online for a free quote!
Pump Repair, Installation & System Layout Inspection
Pump Solutions #1 Corporation pump repair and system evaluation experts have decades of experience in the field working with many kinds of fluid handling systems. Our team understands prompt service and professional pump solutions make all the difference.
We offer full service on-site or in-shop repairs for all our pumps and motors as well as coating, hardening and plating for pumps and impellers.
Wisconsin's #1 Pump Company for Sales and Service
Pump Solutions #1 Corporation provides expert pump repair, system diagnostics, pump motors and replacement parts with the best possible service to customers in many Wisconsin & Illinois locations including Milwaukee, Racine, Kenosha, Waukesha, Muskego, Burlington, Waukegan and the surrounding areas.
Wisconsin Pump Parts & Accessories Supplier
Pump Solutions #1 Corporation has a huge selection of high quality pumps and pump components from major manufacturers. We encourage customers to contact us to discuss having your fluid handling system inspected and evaluated by the best pump distributors and repair experts in the business. Call us anytime at 262-835-0774
Industry News
Manufacturers have been debating long about filling a submersible pump cavity with oil or without oil. An oil filled pump is filled with oil to cover the bearing and windings. An air filled pump is not filled with oil but with air. So when one of the...
Wisconsin's Full-Service Scot Pump Dealer Pump Solutions #1 Corporation distributes, installs and services Scot Pumps throughout Wisconsin, Indiana, Illinois, Minnesota, Upper Michigan, North Dakota, and South Dakota. We understand the import...
Your dedication to your customers is unheard of, you were with us all the way from design, shipping problems, startup and helped us alot during the warranty issues. The system is fantastic and working just like we wanted.......Dan, IL.
This Illinois pump system service testimonial represents the typical results of Pump Solutions #1 Corporation.


To fully use this site, please enable Javascript