Pump Solutions #1 Corporation
Providing the Best Pumps, Pump Accessories, and Customer Service
All-Flo Parts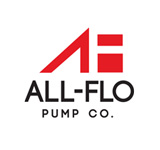 | Part No | Description | List Price |
| --- | --- | --- |
| 10105-31 | Obsolete. Manufacturer is All-Flo. Pilot Sleeve, Acetal, for 1/2", 1"pumpIncluded in Pilot Sleeve Assembly 41000-00. | Call |
| 10106-31 | OBSOLETE Inculuded in Pilot Sleeve Assembly.Use 46000-00. Manufacturer is All-Flo. Pilot Sleeve, Acetal, for 1-1/2", 2", 3"pump | Call |
| 10203-40 | OBSOLETE Inculuded in Pilot Sleeve Assembly.Use 41000-00. Manufacturer is All-Flo. Inner Spacer (Pilot Sleeve) , Polypropylene, for 1/2", 1"pump | Call |
| 10204-40 | OBSOLETE Included in Air Valve Assembly. Use 41000-00.Manufacturer is All-Flo. End Spacer (Pilot Sleeve) , Polypropylene, for 1/2", 1"pump | Call |
| 10205-40 | OBSOLETE Inculuded in Pilot Sleeve Assembly.Use 46000-00. Manufacturer is All-Flo. Inner Spacer (Pilot Sleeve) , Polypropylene, for 1-1/2", 2", 3"pump | Call |
| 10206-40 | OBSOLETE Inculuded in Pilot Sleeve Assembly. Use 4600-00. Manufacturer is All-Flo. End Spacer (Pilot Sleeve), Polypropylene, for 1-1/2", 2", 3"pump | Call |
| 10316-26 | Manufacturer is All-Flo. Diaphragm Rod, SS, for 3/8 inch pump | $22.40 |
| 10403-77 | OBSOLETE Included in Air Valve Assembly. Use 40000-60. Manufacturer is All-Flo. Shuttle Plate, Ceramic, for 1/2", 1"pump | Call |
| 10405-00 | OBSOLETE Included in Air Valve Assembly. Use 45100-60. Manufacturer is All-Flo. Shuttle , , for 1-1/2", 2"pump | Call |
| 10407-31B | OBSOLETE Included in Air Valve Assembly. Use 40000-60. Manufacturer is All-Flo. Air Valve Spool, Acetal, for 1/2", 1"pump | Call |
| 10409-00 | OBSOLETE Included in Air Valve Assembly. Use 40000-60. Manufacturer is All-Flo. Shuttle , , for 1/2", 1"pump | Call |
| 10410-26 | OBSOLETE Included in Air Valve Assembly. Use 45100-60. Manufacturer is All-Flo. Shuttle Plate, SS, for 1-1/2", 2"pump | Call |
| 10411-00 | Manufacturer is All-Flo. Shuttle, , for 1/4 inch pump | $20.00 |
| 10412-31B | Manufacturer is All-Flo. Air Valve Spool, for 3 inch pump | Call |
| 10413-32 | Manufacturer is All-Flo. Shuttle , , for 3 inch pump | Call |
| 10414-26 | Manufacturer is All-Flo. Shuttle Plate, SS, for 3 inch pump | Call |
| 10415-00 | OBSOLETE Included in Air Valve Assembly. Use 42000-60. Manufacturer is All-Flo. Shuttle, , for Performance Plus 1/2", 1"pump | Call |
| 10416-77 | OBSOLETE Included in Air Valve Assembly. Use 42000-60. Manufacturer is All-Flo. Shuttle Plate, Ceramic, for Performance Plus 1/2", 1"pump | Call |
| 10417-31 | OBSOLETE Included in Air Valve Assembly. Use 45100-60. Manufacturer is All-Flo. Air Valve Spool, , for 1-1/2", 2"pump | Call |
| 10430-00 | OBSOLETE Included in Air Valve Assembly. Use 47000-60. Manufacturer is All-Flo. Shuttle, , for Performance Plus 1-1/2", 2"pump | Call |
| 10431-32 | Manufacturer is All-Flo. Shuttle for A100 Series pump. | Call |
| 10450-77 | OBSOLETE Included in Air Valve Assembly. Use 47000-60. Manufacturer is All-Flo. Shuttle Plate, Ceramic, for Performance Plus 1-1/2", 2"pump | Call |
| 10451-77 | Manufacturer is All-Flo. Shuttle Plate, Ceramic for A100 Series pump. | Call |
| 10480-31B | ??????????OBSOLETE Included in Air Valve Assembly. Use 42000-60. Manufacturer is All-Flo. Air Valve Spool, for Performance Plus 1/2", 1"pump. | Call |
| 10481-31B | OBSOLETE Included in Air Vavle Assembly. Use 47000-60. Manufacturer is All-Flo. Air Valve Spool, for Performance Plus 1-1/2", 2"pump. | Call |
| 10482-31 | Manufacturer is All-Flo. Air Valve Spool for A100 Series pump. | Call |
| 10483-31 | Manufacturer is All-Flo. Air Valve Spool, A150 & A200. | Call |
| 10500-40 | Manufacturer is All-Flo. Manifold, Single , Polypropylene, for 1/2 inch pump | $12.30 |
| 10500-56 | Manufacturer is All-Flo. Manifold, Single , PVDF, for 1/2 inch pump | $55.30 |
| 10501-40 | Manufacturer is All-Flo. Manifold, Double , Polypropylene, for 1/2 inch pump | $12.30 |
| 10501-56 | Manufacturer is All-Flo. Manifold, Double , PVDF, for 1/2 inch pump | $55.30 |
| 10503-40 | Manufacturer is All-Flo. Manifold, Left , P15 Polypropylene, for 1/4 inch pump | $11.30 |
| 10503-46 | Manufacturer is All-Flo. Manifold, Left , P15 Conductive Nylon , for 1/4 inch pump | $24.50 |
| 10503-56 | Manufacturer is All-Flo. Manifold, Left , P15 PVDF, for 1/4 inch pump | $35.10 |
| 10506-40 | Manufacturer is All-Flo. Manifold, NPT Polypropylene, for 1 inch pump. | $22.40 |
| 10506-56 | Manufacturer is All-Flo. Manifold , NPT PVDF, for 1 inch pump | $65.90 |
| 10509-40 | Manufacturer is All-Flo. Manifold, Center, BSP, Polypropylene, for 1 inch Clamped pump | $22.40 |
| 10509-56 | Manufacturer is All-Flo. Manifold , P15 PVDF, for 1 inch pump | $65.90 |
| 10512-20-BSPT | Manufacturer is All-Flo. Discharge Manifold BSP, Aluminum, for A200. | $224.00 |
| 10512-20-NPT | Manufacturer is All-Flo. Discharge Manifold NPT, Aluminum, for A200 Series pump. | $224.00 |
| 10513-40 | Manufacturer is All-Flo. Manifold, Right , Polypropylene, for 1/4 inch pump | $11.30 |
| 10513-46 | Manufacturer is All-Flo. Manifold, Right , Conductive Nylon, for 1/4 inch pump | $24.50 |
| 10513-56 | Manufacturer is All-Flo. Manifold, Right , PVDF, for 1/4 inch pump | $38.30 |
| 10515-26-BSPP | Manufacturer is All-Flo. Manifold, Discharge, Flanged & BSP, 316SS, for A200 Series pump | Call |
| 10515-26-BSPT | Manufacturer is All-Flo. Discharge Manifold, Flanged & BSP, 316SS, for A200 Series pump. | Call |
| 10515-26-NPT | Manufacturer is All-Flo. Discharge Manifold, Flanged & NPT, 316SS, for A200 Series pump | Call |
| 10516-20 | Manufacturer is All-Flo. Manifold, Suction , Aluminum, for 1-1/2 inch pump | $211.20 |
| 10517-20-BSPT | Manufacturer is All-Flo. Manifold, Suction, BSPT, Aluminum, for A300 pump | $406.40 |
| 10517-20-NPT | Manufacturer is All-Flo. Manifold, Suction, NPT, Aluminum, for A300 pump | $406.40 |
| 10519-20-BSPT | Manufacturer is All-Flo. Manifold, Discharge, BSPT, Aluminum, for A300 pump | $373.50 |
| 10519-20-NPT | Manufacturer is All-Flo. Manifold, Discharge, NPT, Aluminum, for A300 pump | $373.50 |
| 10522-20 | Manufacturer is All-Flo. Manifold, Discharge , Aluminum, for 1-1/2 inch pump | $193.20 |
| 10526-20 | Manufacturer is All-Flo. Manifold, Suction , NPT Aluminum, for 1 inch pump | $113.70 |
| 10526-26 | Manufacturer is All-Flo. Manifold, Suction , NPT 316 SS, for 1 inch pump | $309.90 |
| 10527-20 | Manufacturer is All-Flo. Manifold, Suction , P15 Aluminum, for 1 inch pump | $113.70 |
| 10527-26 | Manufacturer is All-Flo. Manifold, Suction , P15 316 SS, for 1 inch pump | $330.10 |
| 10529-26 | Manufacturer is All-Flo. Manifold, Discharge , NPT 316 SS, for 1 inch pump | $273.80 |
| 10530-20 | Manufacturer is All-Flo. Manifold, Discharge , P15 Aluminum, for 1 inch pump | $118.90 |
| 10530-26 | Manufacturer is All-Flo. Manifold, Discharge , P15 316 SS, for 1 inch pump | $309.90 |
| 10536-20 | Manufacturer is All-Flo. Manifold, Suction , Threaded Aluminum, for 2 inch pump | $299.30 |
| 10536-74 | Manufacturer is All-Flo. Manifold, Suction, Aluminum w/ Anodize, for 2 inch pump | $374.60 |
| 10539-20 | Manufacturer is All-Flo. Manifold, Discharge , Threaded Aluminum, for 2 inch pump | $224.00 |
| 10539-74 | Manufacturer is All-Flo. Manifold, Discharge, Aluminum w/ Anodize, for 2 inch pump | $287.60 |
| 10553-40 | Manufacturer is All-Flo. Manifold, Suction , Polypropylene, for Performance Plus 1/2 inch pump | $44.60 |
| 10553-46 | Manufacturer is All-Flo. Manifold, Suction , Conductive Nylon, for Performance Plus 1/2 inch pump | $82.90 |
| 10553-56 | Manufacturer is All-Flo. Manifold, Suction , PVDF, for Performance Plus 1/2 inch pump | $153.90 |
| 10554-AF-40 | Manifold, Discharge, NPT/BSP, Polypropylene, for Performance Plus 1/2" pump | Call |
| 10554-AF-46 | Manifold, Discharge, NPT/BSP, Conductive Nylon, for Performance Plus 1/2" pump | Call |
| 10554-AF-56 | Manifold, Discharge, NPT/BSP, PVDF, for Performance Plus 1/2" pump | Call |
| 10555-40 | Manufacturer is All-Flo. Manifold, Suction , Polypropylene, for Performance Plus 1 inch pump | $75.40 |
| 10555-56 | Manufacturer is All-Flo. Manifold, Suction , PVDF, for Performance Plus 1 inch pump | $653.60 |
| 10556-AF-40 | Manifold, Discharge, Flange, Polypropylene, for Performance Plus 1" pump | Call |
| 10556-AF-56 | Manifold, Discharge, Flange, PVDF, for Performance Plus 1" pump | Call |
| 10557-AF-40 | Manifold, Discharge, NPT/BSP, Polypropylene, Max-Passâ"¢, for Performance Plus 1/2" pump | Call |
| 10557-AF-40-P19 | Manifold, Discharge, NPT/BSP, Polypropylene, Max-Passâ"¢ & P19, for Performance Plus 1/2" pump | Call |
| 10557-AF-40-P19-P20 | Manifold, Discharge, NPT/BSP, Polypropylene, Max-Passâ"¢ & P19-P20, for Performance Plus 1/2" pump | Call |
| 10557-AF-42 | Manifold, Discharge, NPT/BSP, Nylon, 1/2" Max-Passâ"¢ Bolted pump | Call |
| 10557-AF-46 | Manifold, Discharge, NPT/BSP, Conductive Nylon, Max-Passâ"¢, for Performance Plus 1/2" pump | Call |
| 10557-AF-56 | Manifold, Discharge, NPT/BSP, PVDF Max-Passâ"¢, for Performance Plus 1/2" pump | Call |
| 10563-40 | Manufacturer is All-Flo. Manifold, Suction, Polypropylene NPT, for Performance Plus 1 inch pump | $114.70 |
| 10564-AF-40 | Manifold, Discharge, Flange/NPT, Polypropylene, for Performance Plus 1" pump | Call |
| 10565-40 | Manufacturer is All-Flo. Manifold, Suction, Polypropylene BSP, for Performance Plus 1 inch pump | $114.70 |
| 10566-AF-40 | Manifold, Discharge, BSP, Polypropylene, for Performance Plus 1" pump | Call |
| 10567-AF-40 | Manifold, Discharge, Flange, Polypropylene, Max-Passâ"¢, for Performance Plus 1" pump | Call |
| 10567-AF-56 | Manifold, Discharge, Flange, PVDF, Max-Passâ"¢, for Performance Plus 1" pump | Call |
| 10570-40 | Manufacturer is All-Flo. Manifold, Suction, Polypropylene , for 3/8 inch pump | $20.00 |
| 10570-46 | Manufacturer is All-Flo. Manifold, Suction, Conductive Nylon, for 3/8 inch pump | $34.00 |
| 10570-56 | Manufacturer is All-Flo. Manifold, Suction, PVDF, for 3/8 inch pump | $69.10 |
| 10571-AF-40 | Manifold, Discharge, NPT/BSP, Polypropylene, for 3/8" pump | Call |
| 10571-AF-46 | Manifold, Discharge, Conductive Nylon, for 3/8" pump | Call |
| 10571-AF-56 | Manifold, Discharge, NPT/BSP, PVDF, for 3/8" pump | Call |
| 10572-40 | Manufacturer is All-Flo. Manifold, Dual Suction Assy., Polypropylene, for 3/8 inch pump | $82.90 |
| 10573-40 | Manufacturer is All-Flo. Manifold, Dual Discharge Assy., Polypropylene, for 3/8 inch pump | $96.70 |
| 10580-40 | Manufacturer is All-Flo. Manifold, Polypropylene, for Performance Plus 2 inch pump | $195.30 |
| 10580-56 | Manufacturer is All-Flo. Manifold, PVDF, for Performance Plus 2 inch pump | $394.70 |
| 10581-40 | Manufacturer is All-Flo. Manifold, Polypropylene, for Performance Plus 1-1/2 inch pump | $136.90 |
| 10581-56 | Manufacturer is All-Flo. Manifold, PVDF, for Performance Plus 1-1/2 inch pump | $681.20 |
| 10586-26 | Manufacturer is All-Flo. Manifold, Discharge, NPT 316 SS, for Performance Plus 2 inch pump | $846.70 |
| 10588-26 | Manufacturer is All-Flo. Manifold, Suction, NPT 316 SS, for Performance Plus 2 inch pump | $1,068.50 |
| 10596-AF-40 | Manifold, Discharge, Flange, Polypropylene, for A200 Series pump | Call |
| 10596-AF-56 | Manifold, Discharge, Flange, PVDF, for A200 Series pump | Call |
| 10597-40 | Manifold, Suction, Flange, Polypropylene, for A200 Series pump | Call |
| 10597-56 | Manifold, Suction, Flange, PVDF, for A200 Series pump | Call |
| 10600-13-2PK | Manufacturer is All-Flo. Diaphragm , Viton, for 1/2 inch pump, 2 Pack | $205.90 |
| 10600-19-2PK | Manufacturer is All-Flo. Diaphragm , Geolast, for 1/2 inch pump, 2 Pack | $51.00 |
| 10600-21-2PK | Manufacturer is All-Flo. Diaphragm 1/2 inch Buna 2Pk | $322.60 |
| 10600-23-2PK | Manufacturer is All-Flo. Diaphragm , Santoprene, for 1/2 inch pump, 2 Pack | $51.00 |
| 10601-19-2PK | Manufacturer is All-Flo. Diaphragm , Geolast, for 3/8 inch pump, 2 Pack | $33.50 |
| 10601-23-2PK | Manufacturer is All-Flo. Diaphragm, Santoprene, for 3/8 inch pump, 2 Pack | $31.40 |
| 10603-13-2PK | Manufacturer is All-Flo. Diaphragm 2 inch Viton 2Pk | $558.10 |
| 10603-18-2PK | Manufacturer is All-Flo. Diaphragm , Hytrel FDA , for 1-1/2 inch, 2 inch pump, 2 Pack | $176.20 |
| 10603-19-2PK | Manufacturer is All-Flo. Diaphragm , Geolast, for 1-1/2 inch, 2 inch pump, 2 Pack | $125.30 |
| 10603-23-2PK | Manufacturer is All-Flo. Diaphragm , Santoprene, for 1-1/2 inch, 2 inch pump, 2 Pack | $125.30 |
| 10603-80-2PK | Manufacturer is All-Flo. Diaphragm, Santoprene FDA , for 1-1/2 inch, 2 inch pump, 2 Pack | $161.30 |
| 10603-86-2PK | Manufacturer is All-Flo. Conductive Santoprene diaphragm. Pump Size 1.5 inch-2 inch, 2 Pack | $237.80 |
| 10604-19-2PK | Manufacturer is All-Flo. Diaphragm , Geolast, for 1/4 inch pump, 2 Pack | $37.30 |
| 10604-23-2PK | Manufacturer is All-Flo. Diaphragm , Santoprene, for 1/4 inch pump, 2 Pack | $37.30 |
| 10604-59-2PK | Manufacturer is All-Flo. Diaphragm , PTFE, for 1/4 inch pump, 2 Pack | $89.20 |
| 10605-13-2PK | Manufacturer is All-Flo. Diaphragm , Viton, for 1 inch pump, 2 Pack | $373.50 |
| 10605-18-2PK | Manufacturer is All-Flo. Diaphragm , Hytrel FDA, for 1 inch pump, 2 Pack | $131.70 |
| 10605-19-2PK | Manufacturer is All-Flo. Diaphragm , Geolast, for 1 inch pump, 2 Pack | $76.50 |
| 10605-23-2PK | Manufacturer is All-Flo. Diaphragm , Santoprene, for 1 inch pump, 2 Pack | $76.50 |
| 10605-80-2PK | Manufacturer is All-Flo. Diaphragm , Santoprene FDA , for 1 inch pump, 2 Pack | $118.90 |
| 10606-23-2PK | Manufacturer is All-Flo. O-Ring, Diaphragm, Santoprene, for 1/4 inch pump, 2 Pack | $20.20 |
| 10608-13-2PK | Manufacturer is All-Flo. Diaphragm , Viton, for 3 inch pump, 2 Pack | $2,177.10 |
| 10608-16-2PK | Manufacturer is All-Flo. Diaphragm, Urethane, for 3 inch pump, 2 Pack | $135.90 |
| 10608-19-2PK | Manufacturer is All-Flo. Diaphragm, Nitrile, for 3 inch pump, 2 Pack | $135.90 |
| 10608-23-2PK | Manufacturer is All-Flo. Diaphragm, Santoprene, for 3 inch pump, 2 Pack | $123.10 |
| 10610-11-2PK | Manufacturer is All-Flo. Diaphragm, Buna-N, A200 2Pk | $123.10 |
| 10610-13-2PK | Manufacturer is All-Flo. Diaphragm, Viton, A200 2Pk | $691.80 |
| 10610-15-2PK | Manufacturer is All-Flo. Diaphragm, EPDM , A200 2Pk | $129.50 |
| 10610-18-2PK | Manufacturer is All-Flo. Diaphragm, Hytrel FDA, for A200 Series pump, 2 Pack | $195.30 |
| 10610-19-2PK | Manufacturer is All-Flo. Diaphragm, Geolast A200 2Pk | $125.30 |
| 10610-23-2PK | Manufacturer is All-Flo. Diaphragm - Santo A200 2Pk | $125.30 |
| 10611-19-2PK | Manufacturer is All-Flo. Backup Dia Geolast A200 2Pk | $125.30 |
| 10611-23-2PK | Manufacturer is All-Flo. Backup Diaphragm A200 2Pk | $125.30 |
| 10612-11-2PK | Manufacturer is All-Flo. Diaphragm-A100-Buna 2Pk | $80.70 |
| 10612-13-2PK | Manufacturer is All-Flo. Diaphragm-A100-FKM/Viton 2Pk | $367.10 |
| 10612-15-2PK | Manufacturer is All-Flo. Diaphragm-A100-EPDM 2Pk | $80.70 |
| 10612-18-2PK | Manufacturer is All-Flo. Diaphragm, Hytrel FDA, for A100 Series pump, 2 Pack | $135.90 |
| 10612-19-2PK | Manufacturer is All-Flo. Diaphragm-A100-Geolast 2Pk | $76.50 |
| 10612-23-2PK | Manufacturer is All-Flo. Diaphragm-A100-Santo 2Pk | $76.50 |
| 10612-80-2PK | Manufacturer is All-Flo. Diaphragm, Santoprene® FDA, for A100 Series pump, 2 Pack | $140.10 |
| 10613-23-2PK | Manufacturer is All-Flo. Diaphragm-A100-Santo-B-Up 2Pk | $76.50 |
| 10614-11-2PK | Manufacturer is All-Flo. Diaphragm-A150-Buna 2Pk | $97.70 |
| 10614-13-2PK | Manufacturer is All-Flo. Diaphragm-A150-Fkm/Vition 2Pk | $519.90 |
| 10614-15-2PK | Manufactuer is All-Flo. Diaphragm-A150-EPDM 2Pk | $101.90 |
| 10614-19-2PK | Manufacturer is All-Flo. Diaphragm-A150-Geolast 2Pk | $93.50 |
| 10614-23-2PK | Manufacturer is All-Flo. Diaphragm-A150-Santoprene® 2Pk | $93.50 |
| 10615-19-2PK | Manufacturer is All-Flo. Diaphragm, Back up, Geolast®, for A150 Series pump, 2 Pack | $93.50 |
| 10615-23-2PK | Manufacturer is All-Flo. Diaphragm, Back up, Santoprene®, for A150 Series pump, 2 Pack | $93.50 |
| 10615-80-2PK | Manufacturer is All-Flo. Diaphragm, Santoprene® FDA, for A150 Series pump, 2 Pack | $184.70 |
| 10700-40 | Manufacturer is All-Flo. Outer Chamber , Polypropylene, for 1/2 inch pump | $26.60 |
| 10700-56 | Manufacturer is All-Flo. Outer Chamber , PVDF, for 1/2 inch pump | $96.70 |
| 10701-40 | Manufacturer is All-Flo. Outer Chamber, Polypropylene, for 3/8 inch pump | $36.20 |
| 10701-46 | Manufacturer is All-Flo. Outer Chamber, Conductive Nylon, for 3/8 inch pump | $45.70 |
| 10701-56 | Manufacturer is All-Flo. Outer Chamber, PVDF, for 3/8 inch pump | $90.30 |
| 10702-40 | Manufacturer is All-Flo. Outer Chamber, Polypropylene, for 1 inch pump | $59.50 |
| 10702-56 | Manufacturer is All-Flo. Outer Chamber , PVDF, for 1 inch pump | $200.60 |
| 10704-20 | Manufacturer is All-Flo. Chamber, Outer, Aluminum, for A300 Series pump | $571.90 |
| 10704-26 | Chamber, Outer, Stainless Steel, for A300 Series pump | Call |
| 10714-40 | Manufacturer is All-Flo. Left Chamber , Polypropylene, for 1/4 inch pump | $24.50 |
| 10714-46 | Manufacturer is All-Flo. Left Chamber , Conductive Nylon, for 1/4 inch pump | $42.50 |
| 10714-56 | Manufacturer is All-Flo. Left Chamber , PVDF, for 1/4 inch pump | $79.70 |
| 10715-40 | Manufacturer is All-Flo. Right Chamber , Polypropylene, for 1/4 inch pump | $24.50 |
| 10715-46 | Manufacturer is All-Flo. Right Chamber , Conductive Nylon, for 1/4 inch pump | $42.50 |
| 10715-56 | Manufacturer is All-Flo. Right Chamber , PVDF, for 1/4 inch pump | $79.70 |
| 10716-40 | Manufacturer is All-Flo. Left Chamber , Dual Port Polypropylene, for 1/4 inch pump | $22.40 |
| 10716-46 | Manufacturer is All-Flo. Left Chamber , Dual Port Conductive Nylon, for 1/4 inch pump | $41.50 |
| 10716-56 | Manufacturer is All-Flo. Left Chamber , Dual Port PVDF, for 1/4 inch pump | $87.10 |
| 10720-20 | Manufacturer is All-Flo. Outer Chamber , Aluminum , for Performance Plus 1/2 inch pump | $94.50 |
| 10720-26 | Manufacturer is All-Flo. Outer Chamber , SS , for Performance Plus 1/2 inch pump | $215.40 |
| 10720-40 | Manufacturer is All-Flo. Outer Chamber , Polypropylene, for Performance Plus 1/2 inch pump | $51.00 |
| 10720-46 | Manufacturer is All-Flo. Outer Chamber , Conductive Nylon, for Performance Plus 1/2 inch pump | $88.10 |
| 10720-56 | Manufacturer is All-Flo. Outer Chamber , PVDF, for Performance Plus 1/2 inch pump | $186.80 |
| 10721-40 | Manufacturer is All-Flo. Outer Chamber , Polypropylene, for Performance Plus 1 inch pump | $104.10 |
| 10721-56 | Manufacturer is All-Flo. Chamber, Outer, Kynar, 1 inch Bolted pump | $628.10 |
| 10722-40 | Manufacturer is All-Flo. Outer Chamber , Polypropylene Max-Pass™, for Performance Plus 1/2 inch pump | $75.40 |
| 10722-46 | Manufacturer is All-Flo. Outer Chamber , Conductive Nylon Max-Pass™, for Performance Plus 1/2 inch pump | $95.50 |
| 10722-56 | Manufacturer is All-Flo. Outer Chamber , PVDF Max-Pass™, for Performance Plus 1/2 inch pump | $144.40 |
| 10724-26 | Manufacturer is All-Flo. Outer Chamber, SS, for Performance Plus 1-1/2 inch, 2 inch pump | $922.00 |
| 10724-40 | Manufacturer is All-Flo. Outer Chamber, Polypropylene, for Performance Plus 1-1/2 inch, 2 inch pump | $236.60 |
| 10724-56 | Manufacturer is All-Flo. Outer Chamber, PVDF, for Performance Plus 1-1/2 inch, 2 inch pump | $971.90 |
| 10725-20 | Manufacturer is All-Flo. Outer Chamber, Aluminum, for A200 Series pump | $315.20 |
| 10725-26 | Manufacturer is All-Flo. Chamber, Outer, Stainless Steel, for A200 Series pump | $941.20 |
| 10726-20 | Manufacturer is All-Flo. Outer Chamber, Aluminum, for A100 Series pump | $136.90 |
| 10726-26 | Manufacturer is All-Flo. Outer Chamber, Stainless Steel, for A100 Series pump | $489.20 |
| 10727-20 | Manufacturer is All-Flo. Outer Chamber, Aluminum, for A150 Series pump | $187.90 |
| 10727-26 | Manufacturer is All-Flo. Outer Chamber, Stainless Steel, for A150 Series pump | $669.50 |
| 10729-40 | Chamber, Outer, Polypropylene, for A200 Series pump | Call |
| 10729-56 | Chamber, Outer, PVDF, for A200 Series pump | Call |
| 10800-40 | Manufacturer is All-Flo. Elbow, Suction , Polypropylene, for 1/2 inch pump | $11.30 |
| 10800-56 | Manufacturer is All-Flo. Elbow, Suction , PVDF, for 1/2 inch pump | $60.60 |
| 10801-40 | Manufacturer is All-Flo. Suction elbow, polypropylene for 1 inch classic pump | $25.60 |
| 10801-56 | Manufacturer is All-Flo. Elbow, Suction , PVDF, for 1 inch pump | $96.70 |
| 10802-40 | Manufacturer is All-Flo. Elbow, Suction , Polypropylene, for Performance Plus 2 inch pump | $196.40 |
| 10802-56 | Manufacturer is All-Flo. Elbow, Suction , PVDF, for 2 inch pump | $278.00 |
| 10803-40 | Manufacturer is All-Flo. Elbow, Suction , Polypropylene, for Performance Plus 1-1/2 inch pump | $162.40 |
| 10803-56 | Manufacturer is All-Flo. Elbow, Suction , PVDF, for 1-1/2 inch pump | $278.00 |
| 10900-20-4PK | Manufacturer is All-Flo. Valve Seat - 1/2 inch Aluminum 4Pk | $66.90 |
| 10900-26-4PK | Manufacturer is All-Flo. Valve Seat , SS, for 1/2 inch pump, 4 Pack | $75.40 |
| 10900-40-4PK | Manufacturer is All-Flo. Valve Seat , Polypropylene, for 1/2 inch pump, 4 Pack | $9.60 |
| 10900-42-4PK | Manufacturer is All-Flo. Valve Seat , Nylon , for 1/2 inch pump, 4 Pack | $9.60 |
| 10900-56-4PK | Manufacturer is All-Flo. Valve Seat , PVDF, for 1/2 inch pump, 4 Pack | $36.20 |
| 10901-26-4PK | Manufacturer is All-Flo. Valve Seat , SS, for 1 inch pump, 4 Pack | $178.30 |
| 10901-40-4PK | Manufacturer is All-Flo. Valve Sear, Po;ypropylene, for 1 inch pump, 4 Pack | $26.60 |
| 10901-42-4PK | Manufacturer is All-Flo. Valve Seat, Nylon, for 1 inch pump, 4 Pack | $40.40 |
| 10901-56-4PK | Manufacturer is All-Flo. Valve Seat , PVDF , for 1 inch pump, 4 Pack | $75.40 |
| 10902-15-4PK | Manufacturer is All-Flo. Valve Seat , EPDM, for 1-1/2 inch, 2 inch pump, 4 Pack | $148.60 |
| 10902-19-4PK | Manufacturer is All-Flo. Valve Seat , Nitrile, Buna-N , for 1-1/2 inch, 2 inch pump, 4 Pack | $148.60 |
| 10902-26-4PK | Manufacturer is All-Flo. Valve Seat , SS, for 1-1/2 inch, 2 inch pump, 4 Pack | $280.20 |
| 10902-39-4PK | Manufacturer is All-Flo. Valve Seat , Polypropylene, for 1-1/2 inch, 2 inch pump, 4 Pack | $66.90 |
| 10902-42-4PK | Manufacturer is All-Flo. Valve Seat , Nylon, for 1-1/2 inch, 2 inch pump, 4 Pack | $58.50 |
| 10905-13-4PK | Manufacturer is All-Flo. Valve Seat , Viton, for 3 inch pump, 4 Pack | $517.80 |
| 10905-15-4PK | Manufacturer is All-Flo. Valve Seat , EPDM, for 3 inch pump, 4 Pack | $169.80 |
| 10905-19-4PK | Manufacturer is All-Flo. Valve Seat , Nitrile Buna-N , for 3 inch pump, 4 Pack | $174.10 |
| 10905-20-4PK | Manufacturer is All-Flo. Valve Seat , Aluminum, for 3 inch pump, 4 Pack | $343.90 |
| 10905-42-4PK | Manufacturer is All-Flo. Valve Seat , Nylon, for 3 inch pump, 4 Pack | $178.30 |
| 10906-26-4PK | Manufacturer is All-Flo. Valve Seat, SS, for Performance Plus 1/2 inch pump, 4 Pack | $66.90 |
| 10906-40-4PK | Manufacturer is All-Flo. Valve Seat , Polypropylene, for Performance Plus 1/2 inch pump, 4 Pack | $9.60 |
| 10906-40S-4PK | Manufacturer is All-Flo. Valve Seat, Polypropylene, for Performance Plus 1/2 inch pump, 4 Pack | $9.60 |
| 10906-56-4PK | Manufacturer is All-Flo. Valve Seat , PVDF, for Performance Plus 1/2 inch pump, 4 Pack | $36.20 |
| 10907-40-4PK | Manufacturer is All-Flo. Valve Seat , Polypropylene, for Performance Plus 1 inch pump, 4 Pack | $18.20 |
| 10907-56-4PK | Manufacturer is All-Flo. Valve Seat , PVDF, for Performance Plus 1 inch pump, 4 Pack | $44.60 |
| 10908-11-4PK | Manufacturer is All-Flo. Max-Pass™ Valve , Nitrile , for Performance Plus 1/2 inch pump, 4 Pack | $89.20 |
| 10908-15-4PK | Manufacturer is All-Flo. Max-Pass™ Valve , EPDM , for Performance Plus 1/2 inch pump, 4 Pack | $89.20 |
| 10908-82-4PK | Manufacturer is All-Flo. Max-Pass™ Valve , Viton FDA , for Performance Plus 1/2 inch pump, 4 Pack | $220.80 |
| 10909-40-4PK | Manufacturer is All-Flo. Max-Pass™ Back-up , Nitrile, for Performance Plus 1/2 inch pump, 4 Pack | $97.70 |
| 10909-42-4PK | Manufacturer is All-Flo. Max-Pass™ Back-up, Nylon, for Performance Plus 1/2 inch pump, 4 Pack | $93.50 |
| 10909-56-4PK | Manufacturer is All-Flo. Max-Pass™ Back-up, PVDF, for Performance Plus 1/2 inch pump, 4 Pack | $144.40 |
| 10911-11-4PK | Manufacturer is All-Flo. Max-Pass™ Valve , Nitrile, for Performance Plus 1 inch pump, 4 Pack | $123.10 |
| 10911-15-4PK | Manufacturer is All-Flo. Max-Pass™ Valve , EPDM, for Performance Plus 1 inch pump, 4 Pack | $123.10 |
| 10911-82-4PK | Manufacturer is All-Flo. Max-Pass™ Valve , Viton FDA , for Performance Plus 1 inch pump, 4 Pack | $356.50 |
| 10912-20-4PK | Manfuacturer is All-Flo. Max-Pass™ Back-up, Aluminum, for 1 inch pump, 4 Pack | $297.10 |
| 10912-26-4PK | Manufacturer is All-Flo. Max-Pass™ Back-up, Stainless Steel, for 1 inch pump, 4 Pack | $551.70 |
| 10912-40-4PK | Manufacturer is All-Flo. Max-Pass™ Back-up, Polypropylene, for Performance Plus 1 inch pump, 4 Pack | $165.60 |
| 10912-56-4PK | Manufacturer is All-Flo. Max-Pass™ Back-up, PVDF, for Performance Plus 1 inch pump, 4 Pack | $488.10 |
| 10913-26-4PK | Manufacturer is All-Flo. Valve Seat, SS, for 3/8 inch pump, 4 Pack | $106.10 |
| 10913-40-4PK | Manufacturer is All-Flo. Valve Seat, Polypropylene, for 3/8 inch pump, 4 Pack | $18.20 |
| 10913-56-4PK | Manufacturer is All-Flo. Valve Seat, PVDF, for 3/8 inch pump, 4 Pack | $66.90 |
| 10914-40 | Manufacturer is All-Flo. Ball Cage, Polypropylene, for 3/8 inch pump | $4.60 |
| 10914-46 | Manufacturer is All-Flo. Ball Cage, Conductive Nylon, for 3/8 inch pump | $5.70 |
| 10914-56 | Manufacturer is All-Flo. Ball Cage, PVDF, for 3/8 inch pump | $10.10 |
| 10915-11-4PK | Manufacturer is All-Flo. Max-Pass™ Valve , Nitrile, for 3/8 inch pump, 4 Pack | $40.40 |
| 10915-13-4PK | Manufacturer is All-Flo. Max-Pass™ Valve , Viton, for 3/8 inch pump, 4 Pack | $58.50 |
| 10915-15-4PK | Manufacturer is All-Flo. Max-Pass™ Valve , EPDM, for 3/8 inch pump, 4 Pack | $40.40 |
| 10916-40-4PK | Manufacturer is All-Flo. Max-Pass™ Back-up, Polypropylene, for 3/8 inch pump, 4 Pack | $31.90 |
| 10916-46-4PK | Manufacturer is All-Flo. Max-Pass™ Back-up, Conductive Nylon, for 3/8 inch pump, 4 Pack | $22.40 |
| 10916-56-4PK | Manufacturer is All-Flo. Max-Pass™ Back-up, PVDF, for 3/8 inch pump, 4 Pack | $40.40 |
| 10917-40-4PK | Manufacturer is All-Flo. Max-Pass™ Sleeve, Polypropylene, for 3/8 inch pump, 4 Pack | $13.90 |
| 10917-42-4PK | Manufacturer is All-Flo. Max-Pass™ Sleeve, Nylon, for 3/8"pump, 4 Pack | Call |
| 10917-56-4PK | Manufacturer is All-Flo. Max-Pass™ Sleeve, PVDF, for 3/8 inch pump, 4 Pack | $131.70 |
| 10918-26-4PK | Manufacturer is All-Flo. Valve Seat, SS, for Performance Plus 1-1/2 inch, 2 inch pump, 4 Pack | $288.70 |
| 10918-40-4PK | Manufacturer is All-Flo. Valve Seat, Polypropylene, for Performance Plus 1-1/2 inch, 2 inch pump, 4 Pack | $66.90 |
| 10918-42-4PK | Manufacturer is All-Flo. Valve Seat, Nylon, for Performance Plus 1-1/2 inch, 2 inch pump, 4 Pack | $71.20 |
| 10918-56-4PK | Manufacturer is All-Flo. Valve Seat, PVDF, for Performance Plus 1-1/2 inch, 2 inch pump, 4 Pack | $131.70 |
| 10922-20-4PK | Manufacturer is All-Flo. Max-Pass™ Spacer, Aluminum, for 1 inch pump, 4 Pack | $394.70 |
| 10922-26-4PK | Manufacturer is All-Flo. Max-Pass™ Spacer, Stainless Steel, for 1 inch pump, 4 Pack | $645.10 |
| 10923-20-4PK | Manufacturer is All-Flo. Back-Up (Alum) 1/2 inch Metal M-P 4Pk | $322.60 |
| 10923-26-4PK | Manufacturer is All-Flo. Back-Up (St Steel) ½ inch Metal M-P 4Pk | $606.90 |
| 10923-40-4PK | Manufacturer is All-Flo. Max-Pass™ Back-up, Polypropylene, for 1/2 inch pump, 4 Pack | $31.90 |
| 10923-46-4PK | Manufacturer is All-Flo. Max-Pass™ Back-up, Conductive Nylon, for 1/2 inch pump, 4 Pack | $36.20 |
| 10923-56-4PK | Manufacturer is All-Flo. Max-Pass™ Back-up, PVDF, for 1/2 inch pump, 4 Pack | $31.90 |
| 10925-20-4PK | Manufacturer is All-Flo. Valve Seat- Aluminum A200 4Pk | $233.40 |
| 10925-26-4PK | Manufacturer is All-Flo. Valve Seat- 2 inch 316SS 4Pk | $305.70 |
| 10925-39-4PK | Manufacturer is All-Flo. Valve Seat- 2 inch Poly A200 4Pk | $66.90 |
| 10925-42-4PK | Manufacturer is All-Flo. Valve Seat- 2 inch Nylon 4Pk | $66.90 |
| 10927-20-4PK | Manufacturer is All-Flo. Valve Seat - Alum (A100) 4Pk | $271.70 |
| 10927-26-4PK | Manufacturer is All-Flo. Valve Seat-A100-SS 4Pk | $178.30 |
| 10927-39-4PK | Manufacturer is All-Flo. Valve Seat-A100-Poly 4Pk | $36.20 |
| 10927-42-4PK | Manufacturer is All-Flo. Valve Seat-A100-Nylon 4Pk | $36.20 |
| 10930-20-4PK | Manufacturer is All-Flo. Valve Seat-A150-AL 4Pk | $182.60 |
| 10930-26-4PK | Manufacturer is All-Flo. Valve Seat- A150-SS 4Pk | $233.40 |
| 10930-39-4PK | Manufacturer is All-Flo. Valve Seat-A150-Poly 4Pk | $53.10 |
| 10930-42-4PK | Manufacturer is All-Flo. Valve Seat- A150-Nylon 4Pk | $53.10 |
| 10931-40-4PK | Manufacturer is All-Flo. Valve Seat, Polypropylene, for 1 inch pump, 4 Pack | $53.10 |
| 11000-13-4PK | Manufacturer is All-Flo. Ball, Viton , for BOTH 1/2 inch pump, 4 Pack | $66.90 |
| 11000-19-4PK | Manufacturer is All-Flo. Ball-0.75 inch Dia-Geolast 4Pk | $31.90 |
| 11000-23-4PK | Manufacturer is All-Flo. Ball , Santoprene, for BOTH 1/2 inch pump, 4 Pack | $31.90 |
| 11000-26-4PK | Manufacturer is All-Flo. Ball , SS, for BOTH 1/2 inch pump, 4 Pack | $118.90 |
| 11000-45-4PK | Manufacturer is All-Flo. Ball , PTFE, for BOTH 1/2 inch pump, 4 Pack | $36.20 |
| 11002-13-4PK | Manufacturer is All-Flo. Ball , Viton, for 1 inch pump, 4 Pack | $157.10 |
| 11002-14-4PK | Manufacturer is All-Flo. Ball , Nitrile Buna-N FDA, for 1 inch pump, 4 Pack | $123.10 |
| 11002-19-4PK | ?Manufacturer is All-Flo. ??Ball-1.50 inch Dia-Geolast 4Pk | $66.90 |
| 11002-22-4PK | Manufacturer is All-Flo. Ball , Heavy Nitrile Buna-N , for 1 inch pump, 4 Pack | $118.90 |
| 11002-23-4PK | Manufacturer is All-Flo. Ball , Santoprene, for 1 inch pump, 4 Pack | $75.40 |
| 11002-26-4PK | Manufacturer is All-Flo. Ball , SS, for 1 inch pump, 4 Pack | $161.30 |
| 11002-45-4PK | Manufacturer is All-Flo. Ball , PTFE, for 1 inch pump, 4 Pack | $110.50 |
| 11004-13-4PK | Manufacturer is All-Flo. Ball 2.75 inch Viton 4Pk | $458.40 |
| 11004-14-4PK | Manufacturer is All-Flo. Ball , Nitrile Buna-N FDA, for 1-1/2 inch, 2 inch pump, 4 Pack | $318.30 |
| 11004-19-4PK | Manufacturer is All-Flo. Ball-2.75 inch Dia-Geolast 4Pk | $203.80 |
| 11004-22-4PK | Manufacturer is All-Flo. Ball , Heavy Nitrile Buna-N , for 1-1/2 inch, 2 inch pump, 4 Pack | $352.30 |
| 11004-23-4PK | Manufacturer is All-Flo. Ball , Santoprene, for 1-1/2 inch, 2 inch pump, 4 Pack | $127.40 |
| 11004-26-4PK | Manufacturer is All-Flo. Ball , SS, for 1-1/2 inch, 2 inch pump, 4 Pack | $1,239.20 |
| 11004-45-4PK | Manufacturer is All-Flo. Ball , PTFE, for 1-1/2 inch, 2 inch pump, 4 Pack | $271.70 |
| 11006-59 | Manufacturer is All-Flo. Valve Disk, PTFE, for 1/4 inch pump | $6.70 |
| 11007-13-4PK | Manufacturer is All-Flo. Ball , Viton, for 3 inch pump, 4 Pack | $1,260.50 |
| 11007-15-4PK | Manufacturer is All-Flo. Ball , EPDM, for 3 inch pump, 4 Pack | $263.20 |
| 11007-19-4PK | Manufacturer is All-Flo. Ball-3.25 inch Dia-Geolast 4Pk | $203.80 |
| 11007-21-4PK | Manufacturer is All-Flo. Ball, Buna-N, for 3" pump, 4 Pack | Call |
| 11007-22-4PK | Manufacturer is All-Flo. Ball , Nitrile Heavy, for 3 inch pump, 4 Pack | $526.30 |
| 11007-23-4PK | Manufacturer is All-Flo. Ball , Santoprene, for 3 inch pump, 4 Pack | $212.20 |
| 11007-45-4PK | Manufacturer is All-Flo. Ball , PTFE, for 3 inch pump, 4 Pack | $483.80 |
| 11007-83-4PK | Manufacturer is All-Flo. Ball , Heavy Santoprene, for 3 inch pump, 4 Pack | $433.00 |
| 11008-13-4PK | Manufacturer is All-Flo. Ball , Viton, for Performance Plus Plastic 1 inch pump, 4 Pack | $195.30 |
| 11008-15-4PK | Manufacturer is All-Flo. Ball-1.25 inch Dia-EPDM 4Pk | $118.90 |
| 11008-19-4PK | Manufacturer is All-Flo. Ball- 1.25 inch Dia-Geo 4Pk | $66.90 |
| 11008-21-4PK | Manufacturer is All-Flo. Ball-1.25 inch Dia-Buna 4Pk | $135.90 |
| 11008-23-4PK | Manufacturer is All-Flo. Ball , Santoprene, for Performance Plus Plastic 1 inch pump, 4 Pack | $75.40 |
| 11008-26-4PK | Manufacturer is All-Flo. Ball , SS, for Performance Plus Plastic 1 inch pump, 4 Pack | $174.10 |
| 11008-45-4PK | Manufacturer is All-Flo. Ball , PTFE, for Performance Plus Plastic 1 inch pump, 4 Pack | $106.10 |
| 11009-13-4PK | Manufacturer is All-Flo. Ball-2.50 inch Dia Viton 4Pk | $326.90 |
| 11009-14-4PK | Manufacturer is All-Flo. Ball, FDA Buna-N, for A200 Series pump, 4 Pack | $127.40 |
| 11009-15-4PK | Manufacturer is All-Flo. Ball-2.50 inch Dia-EPDM 4Pk | $148.60 |
| 11009-19-4PK | Manufacturer is All-Flo. Ball 2-1/2 inch Geolast 4Pk | $182.60 |
| 11009-21-4PK | Manufacturer is All-Flo. | $199.60 |
| 11009-23-4PK | Manufacturer is All-Flo. Ball-2.50 inch Dia- Santo 4Pk | $123.10 |
| 11009-26-4PK | Manufacturer is All-Flo. Ball-2.50 inch Dia-SS 4Pk | $725.80 |
| 11009-45-4PK | Manufacturer is All-Flo. 2-1/2 inch Dia PTFE Ball 4Pk | $301.40 |
| 11010-13-4PK | Manufacturer is All-Flo. Ball-2.00 inch Dia-FKM/Viton 4Pk | $250.40 |
| 11010-14-4PK | Manufacturer is All-Flo. Ball, FDA Buna-N, for A150 Series pump, 4 Pack | $169.80 |
| 11010-15-4PK | Manufacturer is All-Flo. Ball-2.00 inch Dia-Epdm 4Pk | $118.90 |
| 11010-19-4PK | Manufacturer is All-Flo. Ball-2.00 inch Dia-Geolast 4Pk | $140.10 |
| 11010-21-4PK | Manufacturer is All-Flo. Ball-2.00 inch Dia-Buna 4Pk | $161.30 |
| 11010-23-4PK | Manufacturer is All-Flo. Ball-2.00 inch Dia-Santoprene 4Pk | $93.50 |
| 11010-59-4PK | Manufacturer is ALl-Flo. Ball-2 inch Dia-PTFE 4Pk | $229.20 |
| 11100-40 | Manufacturer is All-Flo. Inner Diaphragm Plate , Polypropylene, for 1/2 inch pump | $2.50 |
| 11100-46 | Manufacturer is All-Flo. Inner Diaphragm Plate, Conductive Nylon, for 1/2 inch pump | $3.60 |
| 11100-56 | Manufacturer is All-Flo. Inner Diaphragm Plate , PVDF, for 1/2 inch pump | $16.80 |
| 11101-25 | Manufacturer is All-Flo. Inner Diaphragm Plate, PS, for 3/8 inch pump | $2.50 |
| 11103-25 | Manufacturer is All-Flo. Inner Diaphragm Plate, PS, for 1-1/2 inch, 2 inch pump | $29.80 |
| 11104-25 | Manufacturer is All-Flo. Inner Diaphragm Plate, PS, for 1 inch pump | $11.30 |
| 11105-25 | Manufacturer is All-Flo. Inner Diaphragm Plate, PS, for 1/4 inch pump | $14.70 |
| 11107-20 | Manufacturer is All-Flo. Inner Diaphragm Plate, Aluminum, for 3 inch pump | $68.00 |
| 11110-20 | Manufacturer is All-Flo. Inner Diaphragm Plate, Full Stroke, Aluminum, for A200 Series pump | $21.30 |
| 11110-26 | Inner Diaphragm Plate, Full Stroke, Stainless Steel, for A200 Series pump | Call |
| 11112-20 | Manufacturer is All-Flo. Inner Diaphragm Plate, Full Stroke, Aluminum, for A150 Series pump | $15.70 |
| 11112-26 | Inner Diaphragm Plate, Full Stroke, Stainless Steel, for A150 Series pump | Call |
| 11113-20 | Manufacturer is All-Flo. Inner Diaphragm Plate, Short Stroke, Aluminum, for A200 Series pump | $21.30 |
| 11113-26 | Inner Diaphragm Plate, Short Stroke, Stainless Steel, for A200 Series pump | Call |
| 11114-20 | Manufacturer is All-Flo. Inner Diaphragm Plate, Short Stroke, Aluminum, for A150 Series pump | $20.00 |
| 11114-26 | Inner Diaphragm Plate, Short Stroke, Stainless Steel, for A150 Series pump | Call |
| 11200-40 | Manufacturer is All-Flo. Outer Diaphragm Plate , Polypropylene, for 1/2 inch pump | $5.70 |
| 11200-46 | Manufacturer is All-Flo. Outer Diaphragm Plate, Conductive Nylon, for 1/2 inch pump | $5.70 |
| 11200-56 | Manufacturer is All-Flo. Outer Diaphragm Plate, PVDF, for 1/2 inch pump | $12.30 |
| 11201-40 | Manufacturer is All-Flo. Outer Diaphragm Plate, Polypropylene, for 3/8 inch pump | $5.70 |
| 11201-46 | Manufacturer is All-Flo. Outer Diaphragm Plate, Conductive Nylon, for 3/8 inch pump | $9.10 |
| 11201-56 | Manufacturer is All-Flo. Outer Diaphragm Plate, PVDF, for 3/8 inch pump | $14.70 |
| 11203-40 | Manufacturer is All-Flo. Outer Diaphragm Plate, Polypropylene, for 1-1/2 inch, 2 inch pump | $38.30 |
| 11203-56 | Manufacturer is All-Flo. Outer Diaphragm Plate , PVDF, for 1-1/2 inch, 2 inch pump | $104.10 |
| 11204-40 | Manufacturer is All-Flo. Outer Diaphragm Plate , Polypropylene, for 1 inch pump | $40.40 |
| 11204-56 | Manufacturer is All-Flo. Outer Diaphragm Plate , PVDF, for 1 inch pump | $51.00 |
| 11205-40 | Manufacturer is All-Flo. Outer Diaphragm Plate , Polypropylene, for 1/4 inch pump | $2.50 |
| 11205-42 | Manufacturer is All-Flo. Outer Diaphragm Plate , Nylon, for 1/4 inch pump | Call |
| 11205-46 | Manufacturer is All-Flo. Outer Diaphragm Plate , Conductive Nylon, for 1/4 inch pump | $3.60 |
| 11205-56 | Manufacturer is All-Flo. Outer Diaphragm Plate , PVDF, for 1/4 inch pump | $4.60 |
| 11207-20 | Manufacturer is All-Flo. Outer Diaphragm Plate , Aluminum, for 1 inch pump | $18.90 |
| 11208-20 | Manufacturer is All-Flo. Outer Diaphragm Plate , Aluminum, for 1/2 inch pump | $9.10 |
| 11211-20 | Outer Diaphragm Plate, Aluminum, for 1-1/2", 2" pump | Call |
| 11218-20 | Manufacturer is All-Flo. Outer Diaphragm Plate with stud, Aluminum, for A200 Series pump | $29.80 |
| 11218-26 | Manufacturer is All-Flo. Outer Diaphragm Plate with stud, 316SS, for A200 Series pump | $97.70 |
| 11220-20 | Manuacturer is All-Flo. Outer Diaphragm Plate with stud, Aluminum, for A100 Series pump | $18.90 |
| 11220-26 | Manufacturer is All-Flo. Outer Diaphragm Plate with stud, 316SS, for A100 Series pump | $47.80 |
| 11221-20 | Manufacturer is All-Flo. Outer Diaphragm Plate with stud, Aluminum, for A150 Series pump | $26.60 |
| 11221-26 | Manufacturer is All-Flo. Outer Diaphragm Plate with stud, Stainless Steel, for A150 Series pump | $72.30 |
| 11222-20 | Manufacturer is All-Flo. Outer Diaphragm Plate, Aluminum, for A300 Series pump | $125.30 |
| 11222-26 | Outer Diaphragm Plate, Stainless Steel, for A300 Series pump | Call |
| 11300-40 | Manufacturer is All-Flo. Elbow, Discharge , Polypropylene, for 1/2 inch pump | $11.30 |
| 11300-56 | Manufacturer is All-Flo. Elbow, Discharge , PVDF, for 1/2 inch pump | $60.60 |
| 11301-40 | Manufacturer is All-Flo. Elbow, Discharge, Polypropylene, 1 inch Pump | $27.70 |
| 11301-56 | Manufacturer is All-Flo. Elbow, Discharge , PVDF, for 1 inch pump | $107.30 |
| 11306-AF-40 | Elbow, Discharge, Polypropylene, for Performance Plus 1-1/2" pump | Call |
| 11306-AF-56 | Elbow, Discharge, PVDF, for Performance Plus 1-1/2" pump | Call |
| 11310-20-BSPT | Manufacturer is All-Flo. Discharge Manifold (BSPT), Aluminum, for A100 Series pump | $118.90 |
| 11310-20-NPT | Manufacturer is All-Flo. Discharge Manifold (NPT), Aluminum, for A100 Series pump | $118.90 |
| 11310-26-BSPT | Manufacturer is All-Flo. Discharge Manifold (BSPT), 316SS, for A100 Series pump | $273.80 |
| 11310-26-NPT | Manufacturer is All-FLo. Discharge Manifold (NPT), 316SS, for A100 Series pump | $273.80 |
| 11311-20-BSPT | Manufacturer is All-Flo. Suction Manifold (BSPT), Aluminum, for A100 Series pump | $113.70 |
| 11311-20-NPT | Manufacturer is All-Flo. Suction Manifold (NPT), Aluminum, for A100 Series pump | $113.70 |
| 11311-26-BSPT | Manufacturer is All-Flo. Suction Manifold (BSPT), 316SS, for A100 Series pump | $309.90 |
| 11311-26-NPT | Manufacturer is All-Flo. Suction Manifold (NPT), 316SS, for A100 Series pump | $309.90 |
| 11321-20-BSPT | Manufacturer is All-Flo. Suction Manifold (BSP), Aluminum, for A200 Series pump | $299.30 |
| 11321-20-NPT | Manufacturer is All-Flo. Suction Manifold (NPT), Aluminum, for A200 Series pump | $299.30 |
| 11325-26-BSPP | Manufacturer is All-Flo. Manifold, Suction, Flanged & BSP, 316SS, for A200 Series pump | $1,068.50 |
| 11325-26-BSPT | Manufacturer is All-Flo. Suction Manifold, Flanged & BSP, 316SS, for A200 Series pump | $1,068.50 |
| 11325-26-NPT | Manufacturer is All-Flo. Suction Manifold, Flanged & NPT, 316SS, for A200 Series pump | $1,068.50 |
| 11328-20-BSPT | Manufacturer is All-Flo. Suction manifold, Aluminum, for A050, S050 pump | $52.10 |
| 11328-20-NPT | Manufacturer is All-Flo. Suction manifold, Aluminum, for A050, S050 pump | $52.10 |
| 11328-26-BSPT | Manufacturer is All-Flo. Suction manifold, SS, for A050, S050 pump | $250.40 |
| 11328-26-NPT | Manufacturer is All-Flo. Suction manifold, SS, for A050, S050 pump | $250.40 |
| 11329-20-BSPT | Manufacturer is All-Flo. Discharge manifold, Aluminum, for A050, S050 pump | $52.10 |
| 11329-20-NPT | Manufacturer is All-Flo. Discharge manifold, Aluminum, for A050, S050 pump | $52.10 |
| 11329-26-BSPT | Manufacturer is All-Flo. Discharge manifold, SS, for A050, S050 pump | $177.30 |
| 11329-26-NPT | Manufacturer is All-Flo. Discharge manifold, SS, for A050, S050 pump | $177.30 |
| 11332-20-BSPT | Manufacturer is All-Flo. Discharge Manifold (BSPT), Aluminum, for A150 Series pump | $217.60 |
| 11332-20-NPT | Manufacturer is All-Flo. Discharge Manifold (NPT), Aluminum, for A150 Series pump | $217.60 |
| 11332-26-BSPT | Manufacturer is All-Flo. Discharge Manifold (BSPT), 316SS, for A150 Series pump | $1,012.20 |
| 11332-26-NPT | Manufacturer is All-Flo. Discharge Manifold (NPT), 316SS, for A150 Series pump | $1,012.20 |
| 11333-20-BSPT | Manufacturer is All-Flo. Suction Manifold (BSPT), Aluminum, for A150 Series pump | $294.00 |
| 11333-20-NPT | Manufacturer is All-Flo. Suction Manifold (NPT), Aluminum, for A150 Series pump | $294.00 |
| 11333-26-BSPT | Manufacturer is All-Flo. Suction Manifold (BSPT), 316SS, for A150 Series pump | $1,039.70 |
| 11333-26-NPT | Manufacturer is All-Flo. Suction Manifold (NPT), 316SS, for A150 Series pump | $1,039.70 |
| 11336-26 | Manufacturer is All-Flo. Discharge Manifold (Flanged), 316SS, for A150 Series pump | $743.80 |
| 11337-26 | Manufacturer is All-Flo. Suction Manifold (Flanged), 316SS, for A150 Series pump | $833.90 |
| 11400-59-2PK | Manufacturer is All-Flo. Overlay , PTFE, for 1/2 inch pump, 2 Pack | $118.90 |
| 11401-59-2PK | Manufacturer is All-Flo. Diaphragm, PTFE, for 3/8 inch pump, 2 Pack | $110.50 |
| 11403-59-2PK | Manufacturer is All-Flo. Overlay, PTFE , for 1-1/2 inch, 2 inch pump, 2 Pack | $439.30 |
| 11406-59-2PK | Manufacturer is All-Flo. Overlay , PTFE, for 1 inch pump, 2 Pack | $165.60 |
| 11407-59-2PK | Manufacturer is All-Flo. Overlay, PTFE , for 3 inch pump, 2 Pack | $630.30 |
| 11408-59-2PK | Manufacturer is All-Flo. Diaphragm Overlay Teflon 2Pk | $439.30 |
| 11409-59-2PK | Manufacturer is All-Flo. Diaphragm-Overlay-PTFE 2Pk | $163.50 |
| 11410-59-2PK | Manufacturer is All-Flo. Diaphragm-Overlay-PTFE 2Pk | $331.10 |
| 11503-60 | Manufacturer is All-Flo. Intermediate, Polypropylene, for 3/8 inch pump | $44.60 |
| 11508-60 | Manufacturer is All-Flo. Intermediate , Polypropylene, for 1/4 inch pump | $90.30 |
| 11516-60 | Manufacturer is All-Flo. Intermediate, Polypropylene, for 1/2 inch pump | $80.70 |
| 11517-60 | Manufacturer is All-Flo. Intermediate , Polypropylene, for 1 inch pump | $141.20 |
| 11520-20 | Manufacturer is All-Flo. Intermediate , Aluminum, for 3 inch pump | $237.80 |
| 11520-A300-20 | Intermediate, Aluminum, for A300 Series pump | Call |
| 11521-60 | Manufacturer is All-Flo. Intermediate, Polypropylene, for Performance Plus 1/2 inch pump | $93.50 |
| 11522-60 | Manufacturer is All-Flo. Intermediate, Polypropylene, for Performance Plus 1 inch pump | $186.80 |
| 11524-60 | Manufacturer is All-Flo. Intermediate, Polypropylene, for Performance Plus 1-1/2 inch, 2 inch pump | $278.00 |
| 11525-20 | Manufacturer is All-Flo. Intermediate, Aluminum, for A200 Series pump | $72.30 |
| 11525-26 | Intermediate, Stainless Steel, for A150, A200 pump | Call |
| 11526-20 | Manufacturer is All-Flo. Intermediate, Aluminum, for A100 Series pump | $210.20 |
| 11527-20 | Manufacturer is All-Flo. Intermediate, Aluminum, for A050, S050 pump | $93.50 |
| 11608-60 | OBSOLETE Included in Air Vavle Assembly. Use 40000-60. Manufacturer is All-Flo. Air Valve Body, Polypropylene, for 1/2", 1"pump | Call |
| 11614-20 | Manufacturer is All-Flo. | Call |
| 11614-60 | OBSOLETE Included in Air Vavle Assembly. Use 42000-60. Manufacturer is All-Flo. Air Valve Body, Polypropylene, for Performance Plus 1/2", 1"pump | Call |
| 11616-60 | OBSOLETE Included in Air Vavle Assembly. Use 45100-60. Manufacturer is All-Flo. Air Valve Body , Polypropylene, for 1-1/2, 2"pump | Call |
| 11617-60 | OBSOLETE Included in Air Vavle Assembly. Use 47000-60. Manufacturer is All-Flo. Air Valve Body, Polypropylene, for Performance Plus 1-1/2", 2"pump | Call |
| 11618-20 | Manufacturer is All-Flo. Air Valve Body, Aluminum, for A150/A200 Series pump | Call |
| 11619-20 | Manufacturer is All-Flo. Air Valve Body, Aluminum, for A100 Series pump | Call |
| 11703-60 | OBSOLETE Included in Air Vavle Assembly. Use 42000-60. Manufacturer is All-Flo. End Plug, Air Valve, Polypropylene, for All Pumps | Call |
| 11706-20 | Manufacturer is All-Flo. Air Valve End Plug, Aluminum, for A Series pump | Call |
| 11802-20 | Manufacturer is All-Flo. Inner Chamber, Aluminum, for 3 inch pump | $330.10 |
| 11802-74 | Manufacturer is All-Flo. Inner Chamber, Aluminum Anodized, for 3 inch pump | $337.50 |
| 11805-20 | Manufacturer is All-Flo. Inner Chamber, Aluminum, for A200 Series pump | $136.90 |
| 11805-26 | Chamber, Inner, Stainless Steel, for A200 Series pump | Call |
| 11806-20 | Manufacturer is All-Flo. Inner Chamber, Aluminum, for A150 Series pump | $87.10 |
| 11806-26 | Chamber, Inner, Stainless Steel, for A150 Series pump | Call |
| 11904-11-4PK | Manufacturer is All-Flo. O-Ring, Valve Seat , Nitrile Buna-N , for 1/2 inch pump, 4 Pack | $5.40 |
| 11904-13-4PK | Manufacturer is All-Flo. O-Ring, Valve Seat, Viton, for 1/2 inch pump, 4 Pack | $18.20 |
| 11904-15-4PK | Manufacturer is All-Flo. O-Ring, Valve Seat , EPDM, for 1/2 inch pump, 4 Pack | $9.60 |
| 11904-17-4PK | Manufacturer is All-Flo. O-Ring, Valve Seat , PTFE, for 1/2 inch pump, 4 Pack | $38.30 |
| 11905-11-4PK | Manufacturer is All-Flo. O-Ring, Manifold , Nitrile Buna-N, for 1/2 inch pump, 4 Pack | $9.60 |
| 11905-13-4PK | Manufacturer is All-Flo. O-Ring, Manifold , Viton, for 1/2 inch pump, 4 Pack | $34.00 |
| 11905-15-4PK | Manufacturer is All-Flo. O-Ring, Manifold , EPDM, for 1/2 inch pump, 4 Pack | $9.60 |
| 11905-17-4PK | Manufacturer is All-Flo. O-Ring, Manifold , PTFE, for 1/2 inch pump, 4 Pack | $29.80 |
| 11909-11-2PK | Manufacturer is All-Flo. O-Ring, Caps, Nitrile Buna-N , for 1/4 inch pump, 2 Pack | $7.00 |
| 11910-11-4PK | Manufacturer is All-Flo. O-Ring, Manifold - Seat , Nitrile Buna-N, for 1 inch pump, 4 Pack | $13.90 |
| 11910-13-4PK | Manufacturer is All-Flo. O-Ring, Manifold - Seat , Viton, for 1 inch pump, 4 Pack | $38.30 |
| 11910-14-4PK | Manufacturer is All-Flo. O-Ring, Valve Seat, FDA Buna-N, for 1 inch pump, 4 Pack | $40.40 |
| 11910-15-4PK | Manufacturer is All-Flo. O-Ring, Manifold - Seat , EPDM, for 1 inch pump, 4 Pack | $31.90 |
| 11910-17-4PK | Manufacturer is All-Flo. O-Ring, Manifold - Seat , PTFE, for 1 inch pump, 4 Pack | $42.50 |
| 11910-81-4PK | Manufacturer is All-Flo. O-Ring, Valve Seat, FDA EPDM, for 1 inch pump, 4 Pack | $40.40 |
| 11912-11-4PK | Manufacturer is All-Flo. O-Ring, Elbow, Nitrile Buna-N, for 1 inch pump, 2 Pack | $31.90 |
| 11912-13-2PK | Manufacturer is All-Flo. O-Ring, Valve Seat, Viton®, for 1 inch pump, 2 Pack | $19.20 |
| 11912-13-4PK | Manufacturer is All-Flo. O-Ring, Manifold - Seat , Viton KN-10V Only , for 1 inch pump, 4 Pack | $38.30 |
| 11912-15-4PK | Manufacturer is All-Flo. O-Ring, Manifold - Seat , EPDM KN-10E Only , for 1 inch pump, 4 Pack | $31.90 |
| 11912-17-2PK | Manufacturer is All-Flo. O-Ring, Elbow, PTFE, for 1 inch pump, 2 Pack | $23.40 |
| 11912-17-4PK | Manufacturer is All-Flo. O-Ring, Manifold - Seat , PTFE KN-10 Only , for 1 inch pump, 4 Pack | $46.80 |
| 11913-11-2PK | Manufacturer is All-Flo. O-Ring, Valve End Plug , Nitrile Buna-N , for All Pumpspump, 2 Pack | $7.00 |
| 11917-11-4PK | Manufacturer is All-Flo. O-Ring, Manifold , Elbow Nitrile Buna-N , for 2 inch pump, 4 Pack | $31.90 |
| 11917-13-2PK | Manufacturer is All-Flo. O-Ring, Manifold - Elbow , Viton KN-20V Only , for 2 inch pump, 2 Pack | $46.80 |
| 11917-13-4PK | Manufacturer is All-Flo. O-Ring, Viton 4Pk-2 inch Pumps | $93.50 |
| 11917-14-4PK | Manufacturer is All-Flo. O-Ring, Manifold - Elbow, FDA Buna-N, 2 inch pump, 4 Pack | $31.90 |
| 11917-15-4PK | Manufacturer is All-Flo. O-Ring, Manifold - Elbow , EPDM, for 1/4 inch, 2 inch pump, 4 Pack | $44.60 |
| 11917-17-4PK | Manufacturer is All-Flo. O-Ring, Manifold - Elbow , PTFE, for 2 inch pump, 4 Pack | $203.80 |
| 11917-81-4PK | Manufacturer is All-Flo. O-Ring, Manifold - Elbow, FDA EPDM, 2 inch pump, 4 Pack | $44.60 |
| 11919-11-2PK | Manufacturer is All-Flo. O-Ring, End Spacer , Nitrile Buna-N , for 1-1/2 inch, 2 inch, 3 inch pump, 2 Pack | $4.90 |
| 11919-16-4PK | Manufacturer is All-Flo. O-Ring, Pilot Sleeve Spacer, Urethane, for 1-1/2 inch, 2 inch, 3 inch pump, 4 Pack | $26.60 |
| 11920-16-2PK | Manufacturer is All-Flo. O-Ring, Pilot Sleeve Spacer, Urethane, for 1/2 inch, 1 inch pump, 2 Pack | $7.00 |
| 11922-11-4PK | Manufacturer is All-Flo. O-Ring, Manifold - Elbow , Nitrile, for Performance Plus 1-1/2 inch, 2 inch pump, 4 Pack | $18.20 |
| 11922-13-4PK | Manufacturer is All-Flo. O-Ring, Manifold - Elbow , Viton KN-20V Only , for 2 inch pump, 4 Pack | $169.80 |
| 11922-15-4PK | Manufacturer is All-Flo. O-Ring, Manifold - Elbow , EPDM, for 2 inch pump, 4 Pack | $62.70 |
| 11922-17-4PK | Manufacturer is All-Flo. O-Ring, Manifold - Elbow , PTFE, for 2 inch pump, 4 Pack | $199.60 |
| 11923-11-2PK | Manufacturer is All-Flo. O-Ring, End Spacer, Nitrile Buna-N , for 1/2 inch, 1 inch pump, 2 Pack | $4.90 |
| 11926-11-4PK | Manufacturer is All-Flo. O-Ring, Outer Chamber - Elbow , Nitrile Buna-N, for 1-1/2 inch, 2 inch pump, 4 Pack | $26.60 |
| 11926-13-4PK | Manufacturer is All-Flo. O-Ring, Viton, for 2 inch Specialpump, 4 Pack | $79.70 |
| 11926-14-4PK | Manufacturer is All-Flo. O-Ring, Outer Chamber - Elbow, FDA Buna-N, for 1-1/2 inch, 2 inch pump, 4 Pack | $40.40 |
| 11926-15-4PK | Manufacturer is All-Flo. O-Ring, Outer Chamber - Elbow, EPDM, for 1-1/2 inch, 2 inch pump, 4 Pack | $44.60 |
| 11926-17-4PK | Manufacturer is All-Flo. O-Ring, Outer Chamber - Elbow , PTFE, for 1-1/2", 2"pump, 4 Pack | $84.90 |
| 11926-81-4PK | Manufacturer is All-Flo. O-Ring, Outer Chamber - Elbow, FDA EPDM, for 1-1/2 inch, 2 inch pump, 4 Pack | $40.40 |
| 11928-11-2PK | Manufacturer is All-Flo. O-Ring, Manifold Tube , Nitrile Buna-N , for 1/4 inch pump, 2 Pack | $2.70 |
| 11928-13-2PK | Manufacturer is All-Flo. O-Ring, Manifold Tube , Viton, for 1/4 inch pump, 2 Pack | $9.10 |
| 11928-15-2PK | Manufacturer is All-Flo. O-Ring, Manifold Tube, EPDM, for 1/4 inch pump, 2 Pack | $7.00 |
| 11928-17-2PK | Manufacturer is All-Flo. O-Ring, Manifold Tube, PTFE, for 1/4 inch pump, 2 Pack | $22.40 |
| 11932-11-10PK | Manufacturer is All-Flo. O-Ring, Socket Screw, Nitrile Buna-N, for 3 inch pump, 10 Pack | $23.90 |
| 11934-13-4PK | Manufacturer is All-Flo. O-Ring, Valve Seat , Viton, for 3 inch pump, 4 Pack | $44.60 |
| 11934-15-4PK | Manufacturer is All-Flo. O-Ring, Valve Seat , EPDM, for 3 inch pump, 4 Pack | $31.90 |
| 11934-17-4PK | Manufacturer is All-Flo. O-Ring, Valve Seat , PTFE, for 3 inch pump, 4 Pack | $212.20 |
| 11936-11-2PK | Manufacturer is All-Flo. O-Ring, Manifold, Nitrile Buna-N, for Performance Plus 1/2 inch, 1 inch pump, 2 Pack | $4.90 |
| 11936-11-4PK | Manufacturer is All-Flo. O-Ring , Nitrile Buna-N , for Performance Plus 1/2 inch, 1 inch pump, 4 Pack | $9.60 |
| 11936-13-2PK | Manufacturer is All-Flo. O-Ring, Manifold, Viton®, for Performance Plus 1/2 inch, 1 inch pump, 2 Pack | $15.00 |
| 11936-13-4PK | Manufacturer is All-Flo. O-Ring, Manifold , Viton, for Performance Plus 1/2 inch pump, 4 Pack | $29.80 |
| 11936-15-2PK | Manufacturer is All-Flo. O-Ring, Manifold, EPDM, for Performance Plus 1/2 inch, 1 inch pump, 2 Pack | $4.90 |
| 11936-15-4PK | Manufacturer is All-Flo. O-Ring , EPDM, for Performance Plus 1/2 inch, 1 inch pump, 4 Pack | $9.60 |
| 11936-17-4PK | Manufacturer is All-Flo. O-Ring, Manifold , PTFE, for Performance Plus 1/2 inch pump, 4 Pack | $38.30 |
| 11936-82-4PK | Manufacturer is All-Flo. O-Ring , Viton FDA , for Performance Plus 1/2 inch, 1 inch pump, 4 Pack | $53.10 |
| 11937-11-4PK | Manufacturer is All-Flo. O-Ring, Seat , Nitrile Buna-N , for Performance Plus 1/2 inch pump, 4 Pack | $5.40 |
| 11937-13-4PK | Manufacturer is All-Flo. O-Ring, Seat , Viton, for Performance Plus 1/2 inch pump, 4 Pack | $53.10 |
| 11937-15-4PK | Manufacturer is All-Flo. O-Ring, Seat , EPDM, for Performance Plus 1/2 inch pump, 4 Pack | $9.60 |
| 11937-17-4PK | Manufacturer is All-Flo. O-Ring, Seat , PTFE, for Performance Plus 1/2 inch pump, 4 Pack | $53.10 |
| 11938-11-4PK | Manufacturer is All-Flo. O-Ring, Max-Pass™ Valve, Nitrile , for 3/8 inch, Performance Plus 1/2 inch pump, 4 Pack | $9.60 |
| 11938-13-4PK | Manufacturer is All-Flo. O-Ring, Max-Pass™ Valve, Viton®, for 3/8 inch, Performance Plus 1/2 inch pump, 4 Pack | $44.60 |
| 11938-15-4PK | Manufacturer is All-Flo. O-Ring, Max-Pass™ Valve, EPDM , for 3/8 inch, Performance Plus 1/2 inch pump, 4 Pack | $9.60 |
| 11938-17-4PK | Manufacturer is All-Flo. O-Ring, Check Valve, PTFE, for 3/8 inch pump, 4 Pack | $58.50 |
| 11938-82-4PK | Manufacturer is All-Flo. O-Ring, Max-Pass™ Valve, Viton FDA , for 3/8 inch, Performance Plus 1/2 inch pump, 4 Pack | $26.60 |
| 11939-11-4PK | Manufacturer is All-Flo. O-Ring, Seat , Nitrile, for Performance Plus 1 inch pump, 4 Pack | $9.60 |
| 11939-13-4PK | Manufacturer is All-Flo. O-Ring, Seat , Viton, for Performance Plus 1 inch pump, 4 Pack | $34.00 |
| 11939-14-4PK | Manufacturer is All-Flo. O-Ring, Valve Seat, FDA Buna-N, for Performance Plus 1 inch pump, 4 Pack | $13.90 |
| 11939-15-4PK | Manufacturer is All-Flo. O-Ring, Seat , EPDM, for Performance Plus 1 inch pump, 4 Pack | $13.90 |
| 11939-17-4PK | Manufacturer is All-Flo. O-Ring, Seat , PTFE, for Performance Plus 1 inch pump, 4 Pack | $38.30 |
| 11939-81-4PK | Manufacturer is All-Flo. O-Ring, Valve Seat, FDA EPDM, for Performance Plus 1 inch pump, 4 Pack | $13.90 |
| 11940-11-4PK | Manufacturer is All-Flo. O-Ring, Manifold , Nitrile Buna-N , for Performance Plus 1 inch pump, 4 Pack | $9.60 |
| 11940-13-4PK | Manufacturer is All-Flo. O-Ring, Manifold , Viton, for Performance Plus 1 inch pump, 4 Pack | $34.00 |
| 11940-14-4PK | Manufacturer is All-Flo. O-Ring (M' Fold 1 inchB) FDA-Buna 4Pk | $13.90 |
| 11940-15-4PK | Manufacturer is All-Flo. O-Ring, Manifold , EPDM, for Performance Plus 1 inch pump, 4 Pack | $13.90 |
| 11940-17-4PK | Manufacturer is All-Flo. O-Ring, Manifold , PTFE , for Performance Plus 1 inch pump, 4 Pack | $42.50 |
| 11940-82-4PK | Manufacturer is All-Flo. O-Ring Manf'D,1 inchB FDA-Viton 4Pk | $62.70 |
| 11941-11-2PK | Manufacturer is All-Flo. O-Ring, Intermediate, Nitrile Buna-N, for 3 inch pump, 2 Pack | $13.30 |
| 11942-11-2PK | Manufacturer is All-Flo. O-Ring, Diaphragm, Nitrile, for 3/8 inch pump, 2 Pack | $18.20 |
| 11946-11-4PK | Manufacturer is All-Flo. O-Ring, Max-Pass™ Valve, Nitrile, for 1 inch pump, 4 Pack | $26.60 |
| 11946-13-4PK | Manufacturer is All-Flo. O-Ring, Max-Pass™ Valve, Viton®, for 1 inch pump, 4 Pack | $53.10 |
| 11946-15-4PK | Manufacturer is All-Flo. O-Ring, Max-Pass™ Valve, EPDM, for 1 inch pump, 4 Pack | $26.60 |
| 11946-17-4PK | Manufacturer is All-Flo. O-Ring, Max-Pass™ Valve, PTFE, for 1 inch pump, 4 Pack | $118.90 |
| 11947-11-4PK | Manufacturer is All-Flo. O-Ring-Valve Seat-Buna+1 inchMmps | $18.20 |
| 11947-13-4PK | Manufacturer is All-Flo. O-Ring-Valve Seat-Viton+1 inchMmps | $53.10 |
| 11947-14-4PK | Manufacturer is All-Flo. O-Ring, Diaphragm, FDA Buna-N, for 1 inch pump, 4 Pack | $18.20 |
| 11947-15-4PK | Manufacturer is All-Flo. O-Ring, EPDM, 1 inch Met Mp Spcr 4Pk | $31.90 |
| 11947-17-4PK | Manufacturer is All-Flo. O-Ring-Valve Seat-PTFE+1 inchMmps | $118.90 |
| 11947-81-4PK | Manufacturer is All-Flo. O-Ring, Diaphragm, FDA EPDM, for 1 inch pump, 4 Pack | $31.90 |
| 11947-82-4PK | Manufacturer is All-Flo. O-Ring, Diaphragm, FDA Viton®, for 1 inch pump, 4 Pack | $118.90 |
| 11952-11-4PK | Manufacturer is All-Flo. O-Ring-Valve Seat-Buna 4Pk | $26.60 |
| 11952-13-4PK | Manufacturer is All-Flo. O-Ring-Valve Seat-Viton 4Pk | $71.20 |
| 11952-14-4PK | Manufacturer is All-Flo. O-Ring, Diaphragm, FDA Buna-N, for A150 pump, 4 Pack | $31.90 |
| 11952-15-4PK | Manufacturer is All-Flo. O-Ring-Valve Seat-EPDM 4Pk | $36.20 |
| 11952-17-4PK | Manufacturer is All-Flo. O-Ring-Valve Seat-PTFE 4Pk | $157.10 |
| 11952-81-4PK | Manufacturer is All-Flo. O-Ring, Diaphragm, FDA EPDM, for A150 pump, 4 Pack | $53.10 |
| 11953-17-4PK | Manufacturer is All-Flo. O-Ring, Valve Seat, PTFE, for 1 inch pump, 4 Pack | $118.90 |
| 11956-11-2PK | 2 Pack of A300 Chamber Intermediate O-Ring | Call |
| 12000-76-10PK | Manufacturer is All-Flo. Lip Seal, Diaphragm Rod, Nitrile Buna-N, for 1/4 inch, 1/2 inch, 1 inch pump, 10 Pack | $47.80 |
| 12000-76-5PK | Lip Seal, Diaphragm Rod, Nitrile Buna-N, for 1/4", 1/2", 1" pump, 5 Pack | Call |
| 12002-76-10PK | Manufacturer is All-Flo. Lip Seal, Diaphragm Rod, Nitrile Buna-N, for 1-1/2 inch, 2 inch, 3 inch pump, 10 Pack | $47.80 |
| 12002-76-5PK | Lip Seal, Diaphragm Rod, Nitrile Buna-N, for 1-1/2", 2", 3" pump, 5 Pack | Call |
| 12003-76-10PK | Manucaturer is All-Flo. Lip Seal, Air Valve, Nitrile Buna-N, for All Pumps, 10 Pack | $84.90 |
| 12003-76-5PK | Lip Seal, Air Valve, Nitrile Buna-N, for All Pumps, 5 Pack | Call |
| 12005-76-10PK | Manufacturer is All-Flo. Lip Seal, Nitrile, for 3/8 inch pump, 10 Pack | $61.10 |
| 12005-76-5PK | Lip Seal, Diaphragm Rod, Nitrile Buna-N, for 3/8" pump, 5 Pack | Call |
| 12102-10-5PK | Manufacturer is All-Flo. Gasket, Muffler Plate, Nitrile Buna-N HD, for 1 inch pump, 5 Pack | $13.30 |
| 12103-11-5PK | Manufacturer is All-Flo. Gasket, Inner/Air Valve, Nitrile Buna-N, for 1/2 inch, 1 inch pump, 5 Pack | $16.00 |
| 12105-10-5PK | Manufacturer is All-Flo. Gasket, Muffler Plate, Nitrile Buna-N HD, for 1/2 inch pump, 5 Pack | $13.30 |
| 12106-11-5PK | Manufacturer is All-Flo. Gasket, Inner/Air Valve, Nitrile Buna-N, for 1-1/2 inch, 2 inch pump, 5 Pack | $28.00 |
| 12108-11-5PK | Manufacturer is All-Flo. Gasket, Muffler Plate, Nitrile Buna-N, for 1-1/2 inch, 2 inch, 3 inch pump, 5 Pack | $22.60 |
| 12109-11-5PK | Manufacturer is All-Flo. Gasket, Outer/Air Valve, Nitrile Buna-N, for 1/2 inch, 1 inch pump, 5 Pack | $23.90 |
| 12110-11-5PK | Manufacturer is All-Flo. Gasket, Outer/Air Valve, Nitrile Buna-N, for 1-1/2 inch, 2 inch pump, 5 Pack | $29.30 |
| 12111-59-5PK | Manufacturer is All-Flo. Gasket, Manifold, PTFE, for 1/4 inch pump, 5 Pack | $46.50 |
| 12115-19-5PK | Manufacturer is All-Flo. Gasket, Air Valve, Nitrile Buna-N, for 3 inch pump, 5 Pack | $74.30 |
| 12116-19-5PK | Manufacturer is All-Flo. Gasket, Air Valve, Nitrile Buna-N, for Performance Plus 1/2 inch, 1 inch pump, 5 Pack | $25.30 |
| 12117-19-5PK | Manufacturer is All-Flo. Gasket, Muffler Plate, Nitrile Buna-N, for Performance Plus 1/2 inch, 1 inch pump, 5 Pack | $12.00 |
| 12121-19-5PK | Manufacturer is All-Flo. Gasket, Air Valve, Nitrile Buna-N, for Performance Plus 1-1/2 inch, 2 inch pump, 5 Pack | $79.70 |
| 12123-19-5PK | Manufacturer is All-Flo. Gasket, Inner Chamber, Nitrile Buna-N, for A200 Series pump, 5 Pack | $25.30 |
| 12124-19-5PK | Manufacturer is All-Flo. Gasket, Air Valve, Nitrile Buna-N, for A150, A200 Series pump, 5 Pack | Call |
| 12125-19-5PK | Manufacturer is All-Flo. Gasket, Air Valve, Nitrile Buna-N, for A100 Series pump, 5 Pack | $28.00 |
| 12126-19-5PK | Manufacturer is All-Flo. Gasket, Air Valve, Nitrile Buna-N, for A050 pump, 5 Pack | $25.30 |
| 12205-26-2PK | 3" Stainless Steel Pipe Plug | Call |
| 12205-42-2PK | Manufacturer is All-Flo. Plug, 1/4 inch NPT Nylon, for 3 inch pump, 2 Pack | $10.10 |
| 12206-40-3PK | Manufacturer is All-Flo. Plug, 3/8 inch NPT Polypropylene, for 3/8 inch pump, 3 Pack | $10.50 |
| 12206-42-3PK | Manufacturer is All-Flo. Plug, 3/8 inch NPT Nylon, for 3/8 inch pump, 3 Pack | $12.00 |
| 12206-56-3PK | Manufacturer is All-Flo. Plug, 3/8 inch NPT PVDF, for 3/8 inch pump, 3 Pack | $44.60 |
| 12208-20-4PK | Manufacturer is All-Flo. Plug, 1/2 inch NPT/BSP Aluminum, for 1/2 inch pump, 4 Pack | $18.20 |
| 12208-26-4PK | Manufacturer is All-Flo. Plug, 1/2 inch NPT/BSP Stainless Steel, for 1/2 inch pump, 4 Pack | $71.20 |
| 12210-20 | Manufacturer is All-Flo. Adapter, P15, for 2 inch pump | $81.80 |
| 12235-40-2PK | Manufacturer is All-Flo. Plug, 1 inch NPT Polypropylene, for 1 inch pump, 2 Pack | $74.30 |
| 12255-20-BSPT-4PK | Manufacturer is All-Flo. Plug, 1/2 inch BSPT Aluminum, for 050 Series pump, 4 Pack | $22.40 |
| 12255-20-NPT-4PK | Manufacturer is All-Flo. Plug, 1/2 inch NPT Aluminum, for 050 Series pump, 4 Pack | $22.40 |
| 12255-26-BSPT-4PK | Manufacturer is All-Flo. Plug, 1/2 inch BSPT Stainless Steel, for 050 Series pump, 4 Pack | $75.40 |
| 12255-26-NPT-4PK | Manufacturer is All-Flo. Plug, 1/2 inch NPT Stainless Steel, for 050 Series pump, 4 Pack | $75.40 |
| 12260-20-BSPT-2PK | Manufacturer is All-Flo. Plug, 2 inch BSPT Aluminum, for 200 Series pump, 2 Pack | $61.60 |
| 12265-20-BSPT-2PK | Manufacturer is All-Flo. Plug, 1 inch BSPT Aluminum, for A100 Series pump, 2 Pack | $68.00 |
| 12265-20-NPT-2PK | Manufacturer is All-Flo. Plug, 1 inch NPT Aluminum, for A100 Series pump, 2 Pack | $68.00 |
| 12265-26-BSPT-2PK | Manufacturer is All-Flo. Plug, 1 inch BSPT Stainless Steel, for A100 Series pump, 2 Pack | $99.90 |
| 12265-26-NPT-2PK | Manufacturer is All-Flo. Plug, 1 inch NPT Stainless Steel, for A100 Series pump, 2 Pack | $99.90 |
| 12270-20-BSPT-2PK | Manufacturer is All-Flo. Plug, 1-1/2 inch BSPT Aluminum, for A150 Series pump, 2 Pack | $78.60 |
| 12270-20-NPT-2PK | Manufacturer is All-Flo. Plug, 1-1/2 inch NPT Aluminum, for A150 Series pump, 2 Pack | $78.60 |
| 12270-26-BSPT-2PK | Manufacturer is All-Flo. Plug, 1-1/2 inch BSPT Stainless Steel, for A150 Series pump, 2 Pack | $110.50 |
| 12270-26-NPT-2PK | Manufacturer is All-Flo. Plug, 1-1/2 inch NPT Stainless Steel, for A150 Series pump, 2 Pack | $110.50 |
| 12275-20-BSPT | Manufacturer is All-Flo. Plug, 1-1/4 inch BSPT Aluminum, for A150 Series pump | $39.40 |
| 12275-20-NPT | Manufacturer is All-Flo. Plug, 1-1/4 inch NPT Aluminum, for A150 Series pump | $39.40 |
| 12275-26-BSPT | Manufacturer is All-Flo. Plug, 1-1/4 inch BSPT Stainless Steel, for A150 Series pump | $55.30 |
| 12275-26-NPT | Manufacturer is All-Flo. Plug, 1-1/4 inch NPT Stainless Steel, for A150 Series pump | $55.30 |
| 12300-25-16PK | Manufacturer is All-Flo. Washer, Flat, (1/4), PS, for All Pumps, 16 Pack | Call |
| 12300-25-THIN16PK | Washer, Flat, (1/4 THIN), PS, for NC-5 pump, 16 Pack | Call |
| 12300-26-16PK | Manufacturer is All-Flo. Washer, Flat, (1/4), SS, for 3/8 inch, 1/2 inch 1 inch, 1-1/2 inch, 2 inch pump, 16 Pack | $4.40 |
| 12300-28-16PK | Manufacturer is All-Flo. Washer, Flat, (1/4), SS PTFE Coated, for All Pumps, 16 Pack | $17.00 |
| 12303-25-16PK | Manufacturer is All-Flo. Washer, Flat, (3/8), PS, for 1 inch, 3 inch pump, 16 Pack | $4.40 |
| 12303-26-16PK | Manufacturer is All-Flo. Washer, Flat, (3/8), SS, for 1 inch, 3 inch pump, 16 Pack | $12.80 |
| 12303-28-16PK | Manufacturer is All-Flo. Washer, Flat, (3/8), SS PTFE Coated, for 1 inch pump, 16 Pack | $21.30 |
| 12305-26-16PK | Manufacturer is All-Flo. Washer, Compression, SS, for 1/4 inch pump, 16 Pack | $17.00 |
| 12305-28-16PK | Manufacturer is All-Flo. Washer, Compression, SS PTFE Coated, for 1/4 inch pump, 16 Pack | $25.60 |
| 12306-25-16PK | Manufacturer is All-Flo. Washer, Flat, (1/2), PS, for 1-1/2 inch, 2 inch, 3 inch pump, 16 Pack | $4.40 |
| 12306-26-16PK | Manufacturer is All-Flo. Washer, Flat, (1/2), SS, for 1-1/2 inch, 2 inch, 3 inch pump, 16 Pack | $8.60 |
| 12306-28-16PK | Manufacturer is All-Flo. Washer, Flat, (1/2), SS PTFE Coated, for 1-1/2 inch, 2 inch pump, 16 Pack | $25.60 |
| 12309-16-2PK | Manufacturer is All-Flo. Bumper, Urethane, for 3 inch pumps, 2 Pack | $27.70 |
| 12310-25-16PK | Manufacturer is All-Flo. Washer, Flat, (5/16), PS, for 3 inch pump, 16 Pack | $4.40 |
| 12310-26-16PK | Manufacturer is All-Flo. Washer, Flat, (5/16), SS, for A200 Series pump, 16 Pack | $4.40 |
| 12311-26-16PK | Manufacturer is All-Flo. Washer, Flat, (#8), SS, for 3 inch pump, 16 Pack | $17.00 |
| 12312-25-2PK | Manufacturer is All-Flo. Washer, Flat, (5/8), PS, for 3 inch pump, 2 Pack | $16.00 |
| 12315-25-2PK | Manufacturer is All-Flo. Washer, Flat, (5/8), PS, for 1-1/2 inch, 2 inch, 3 inch pump, 2 Pack | $20.80 |
| 12316-26-16PK | Manufacturer is All-Flo. Washer, Lock, Split, (3/8), SS, for Performance Plus 1 inch pump, 16 Pack | $4.40 |
| 12317-16-2PK | Manufacturer is All-Flo. Bumper, Urethane, for 1-1/2 inch, 2 inch pumps, 2 Pack | $10.10 |
| 12319-26-16PK | Manufacturer is All-Flo. Washer, Compression, SS, for Performance Plus 1-1/2 inch, 2 inch pump, 16 Pack | Call |
| 12325-16-2PK | Manufacturer is All-Flo. Bumper, Urethane, for 1 inch pumps, 2 Pack | $10.10 |
| 12350-26-16PK | Manufacturer is All-Flo. Washer, Lock, Tooth, (1/4), SS, for All Pumps, 16 Pack | $4.40 |
| 12500-25-16PK | Manufacturer is All-Flo. Bolt, HHCS, (1/4x1 - 3/4), PS, for 1/2 inch pump, 16 Pack | $8.60 |
| 12500-26-16PK | Manufacturer is All-Flo. Bolt, HHCS, (1/4x1 - 3/4), SS, for 1/2 inch pump, 16 Pack | $17.00 |
| 12500-28-16PK | Manufacturer is All-Flo. Bolt, HHCS, (1/4x1 - 3/4), SS PTFE Coated, for 1/2 inch pump, 16 Pack | $38.30 |
| 12502-25-16PK | Manufacturer is All-Flo. Bolt, HHCS, (1/4x8), PS, for 1/2 inch pump, 16 Pack | $29.80 |
| 12502-26-16PK | Manufacturer is All-Flo. Bolt, HHCS, (1/4x8), SS, for 1/2 inch pump, 16 Pack | $237.80 |
| 12502-28-16PK | Manufacturer is All-Flo. Bolt, HHCS, (1/4x8), SS PTFE Coated, for 1/2 inch pump, 16 Pack | $309.90 |
| 12508-25-16PK | Manufacturer is All-Flo. Bolt, HHCS, (3/8x9.5), PS, for 1 inch pump, 16 Pack | $42.50 |
| 12508-26-16PK | Manufacturer is All-Flo. Bolt, HHCS, (3/8x9.5), SS, for 1 inch pump, 16 Pack | $373.50 |
| 12508-28-16PK | Manufacturer is All-Flo. Bolt, HHCS, (3/8x9.5), SS PTFE Coated, for 1 inch pump, 16 Pack | $475.40 |
| 12509-26-16PK | Manufacturer is All-Flo. Bolt, Carriage, (5/16x1 - 1/2), SS, for 3/8 inch, 1/2 inch, 1 inch, 1-1/2 inch, 2 inch pump, 16 Pack | $76.50 |
| 12509-28-16PK | Manufacturer is All-Flo. Bolt, Carriage, (5/16x1 - 1/2), SS PTFE Coated, for 1/2 inch, 2 inch pump, 16 Pack | $97.70 |
| 12510-26-16PK | Manufacturer is All-Flo. Screw, PHPTC (#6x1/2), SS, for All Pumps, 16 Pack | $21.30 |
| 12510-28-16PK | Manufacturer is All-Flo. Screw, PHPTC (#6x1/2), SS PTFE Coated, for All Pumps, 16 Pack | $25.60 |
| 12512-25-16PK | Manufacturer is All-Flo. Bolt, HHCS, (1/4x5), PS, for All 1 inch pump, 16 Pack | $21.30 |
| 12512-26-16PK | Manufacturer is All-Flo. Bolt, HHCS, (1/4x5), SS, for All 1 inch pump, 16 Pack | $72.30 |
| 12512-28-16PK | Manufacturer is All-Flo. Bolt, HHCS, (1/4x5), SS PTFE Coated, for 1 inch pump, 16 Pack | $110.50 |
| 12513-25-16PK | Manufacturer is All-Flo. Bolt, HHCS, (1/4x4 - 1/2), PS, for 1/2 inch pump, 16 Pack | $21.30 |
| 12513-26-16PK | Manufacturer is All-Flo. Bolt, HHCS, (1/4x4 - 1/4), SS, for 1/2 inch pump, 16 Pack | $72.30 |
| 12513-28-16PK | Manufacturer is All-Flo. Bolt, HHCS, (1/4x4 - 1/2), SS PTFE Coated, for 1/2 inch pump, 16 Pack | $110.50 |
| 12515-26-16PK | Manufacturer is All-Flo. Bolt, HHCS, (1/4x6), SS, for 3/8 inch, 1-1/2 inch, 2 inch pump, 16 Pack | $72.30 |
| 12515-28-16PK | Manufacturer is All-Flo. Bolt, HHCS, (1/4x6 ), SS PTFE Coated, for 1-1/2 inch, 2 inch pump, 16 Pack | Call |
| 12516-25-16PK | Manufaturer is All-Flo. Bolt, HHCS, (1/4-20 X 3), PS, for 3 inch, A200 Series pump, 16 Pack | $21.30 |
| 12516-26-16PK | Manufacturer is All-Flo. Bolt, HHCS, (1/4-20 X 3), SS, for 3 inch, A200 Series pump, 16 Pack | $72.30 |
| 12517-26-16PK | Manufacturer is All-Flo. Bolt, HHCS, (1/4x20x7 - 1/2), SS, for 1/4 inch pump, 16 Pack | $220.80 |
| 12522-25-16PK | Manufacturer is All-Flo. Bolt, HHCS, (1/2x2 - 1/2), PS, for 1-1/2 inch, 2 inch, 3 inch pump, 16 Pack | $29.80 |
| 12522-26-16PK | Manufacturer is All-Flo. Bolt, HHCS, (1/2x2 - 1/2), SS, for 1-1/2 inch, 2 inch, 3 inch pump, 16 Pack | $63.70 |
| 12522-28-16PK | Manufacturer is All-Flo. Bolt, HHCS, (1/2x2 - 1/2), SS PTFE Coated, for 1-1/2 inch, 2 inch, 3 inch pump, 16 Pack | $68.00 |
| 12524-26-16PK | Manufacturer is All-Flo. Screw, HWHSTC (#8x1-1/4), SS, for 1/4 inch pump, 16 Pack | $29.80 |
| 12524-28-16PK | Manufacturer is All-Flo. Screw, HWHSTC (#8x1-1/4), SS PTFE Coated, for 1/4 inch pump, 16 Pack | $42.50 |
| 12525-26-16PK | Manufacturer is All-Flo. Screw, HWHSTC (#8x1), SS, for 1/4 inch, 1/2 inch, 1 inch pump, 16 Pack | $29.80 |
| 12525-28-16PK | Manufacturer is All-Flo. Screw, HWHSTC (#8x1), SS PTFE Coated, for 1/4 inch pump, 16 Pack | $42.50 |
| 12529-26-16PK | Manufacturer is All-Flo. Bolt, Carriage, (5/16x2), SS, for 2 inch pump, 16 Pack | $76.50 |
| 12529-28-16PK | Manufacturer is All-Flo. Bolt, Carriage, (5/16x2), SS PTFE Coated, for 2 inch pump, 16 Pack | $101.90 |
| 12534-25-16PK | Manufacturer is All-Flo. Bolt, HHCS, HD (3/8-16 X 1-1/4), for 2 inch, 3 inch pump, 16 Pack | $38.30 |
| 12535-26-16PK | Manufacturer is All-Flo. Bolt, SHCS (5/16-18 x 3/4), SS, for 3 inch pump, 16 Pack | $51.00 |
| 12536-25-16PK | Manufacturer is All-Flo. Bolt, HHCS, (5/16-18 X 3/4), PS, for A150, A200 pump, 16 Pack | $4.40 |
| 12536-26-16PK | Manufacturer is All-Flo. Bolt, HHCS, (5/16-18 X 3/4), SS, for A150, A200 pump, 16 Pack | $8.60 |
| 12538-25-16PK | Manufacturer is All-Flo. Bolt, HHCS, HD (1/2-13 X 1-1/2), PS, for 3 inch pump, 16 Pack | $42.50 |
| 12538-26-16PK | Manufacturer is All-Flo. Hex Bolt , SS, for 3 inch pump, 16 Pack | $51.00 |
| 12539-26-16PK | Manufacturer is All-Flo. Bolt, HHCS, Flange, (5/16x1-5/8), SS, for Performance Plus 1/2 inch pump, 16 Pack | $38.30 |
| 12540-26-16PK | Manufacturer is All-Flo. Screw, THPTC (#8x3/4), SS, for 1-1/2 inch, 2 inch pump (Truss Head), 16 Pack | $29.80 |
| 12544-26-16PK | Manufacturer is All-Flo. Bolt, HHCS, (3/8X 2-1/2), SS, Wax, 16 Pack | $42.50 |
| 12547-26-16PK | Manufacturer is All-Flo. Bolt, HHCS, (5/16 X 2-1/4), SS, Wax, for 1 inch pump, 16 Pack | $42.50 |
| 12548-26-16PK | Manufacturer is All-Flo. Screw, HWHSTC (#8x1-3/4), SS, for 3/8 inch pump, 16 Pack | $17.00 |
| 12549-26-16PK | Manufacturer is All-Flo. Screw (# 6x3/4 inch) , SS, for 1-1/2 inch, 2 inch pump, 16 Pack | $21.30 |
| 12555-26-16PK | Manufacturer is All-Flo. Bolt, HHCS, (1/2x3), SS, for Performance Plus 1-1/2 inch, 2 inch pump, 16 Pack | $72.30 |
| 12571-26-16PK | Manufacturer is All-Flo. Screw, PHPMS, Locking (#6-32 x 3/8 inch), SS, for A200 Series pump, 16 Pack | $17.00 |
| 12576-25-16PK | Manufacturer is All-Flo. Bolt, HHCS, (1/4-20 X 2 3/4), PS, for A050 pump, 16 Pack | $17.00 |
| 12576-26-16PK | Manufacturer is All-Flo. Bolt, HHCS, (1/4-20 X 2 3/4), SS, for A050 pump, 16 Pack | $72.30 |
| 12578-26-16PK | Manufacturer is All-Flo. Screw, FHPMS (#6-32 x 7/16), SS, for 1/2 inch pumps, 16 Pack | $38.30 |
| 12579-25-2PK | Manufacturer is All-Flo. Nut, Hex, Jam, (5/8), PS, for A200 Series pump, 2 Pack | $2.20 |
| 12582-25-16PK | Manufacturer is All-Flo. Nut, Hex, Flange, (1/2-13), PS, for A200 Series pump, 16 Pack | $12.80 |
| 12582-26-16PK | Manufacturer is All-Flo. Nut, Hex, Flange, (1/2-13), SS, for A200 Series pump, 16 Pack | $29.80 |
| 12600-25-16PK | Manufacturer is All-Flo. Nut, Hex, (1/4-20), PS, for All Pumps, 16 Pack | $17.00 |
| 12600-26-16PK | Manufacturer is All-Flo. Nut, Hex, (1/4-20), SS, for 3/8 inch, 1/2 inch, 1 inch, 1-1/2 inch, 2 inch pump, 16 Pack | $34.00 |
| 12600-28-16PK | Manufacturer is All-Flo. Nut, Hex, (1/4-20), SS PTFE Coated, for All Pumps, 16 Pack | $42.50 |
| 12600-38 | Manufacturer is All-Flo. Hex Jamnut (1/4 - 20) , SS W/Nylon, for 1/2"pump | $1.86 |
| 12600-38-JAM-16PK | Manufacturer is All-Flo. Nut, Hex, Jam, (1/4-20), SS W/ Nylon, for 1/2 inch pump, 16 Pack | $55.30 |
| 12601-26-16PK | Manufacturer is All-Flo. Nut, Hex, (5/16-18), SS, for Multiple Models, 16 Pack | $46.80 |
| 12601-28-16PK | Manufacturer is All-Flo. Nut, Hex, (5/16-18), SS PTFE Coated, for All Pumps, 16 Pack | $63.70 |
| 12602-25-16PK | Manufacturer is All-Flo. Nut, Hex, (3/8-16), PS, for 1 inch, 3 inch pump, 16 Pack | $29.80 |
| 12602-26-16PK | Manufacturer is All-Flo. Nut, Hex, (3/8-16), SS, for 1 inch, 3 inch pump, 16 Pack | $42.50 |
| 12602-28-16PK | Manufacturer is All-Flo. Nut, Hex, (3/8-16), SS PTFE Coated, for 1 inch, 3 inch pump, 16 Pack | $59.50 |
| 12604-26-16PK | Manufacturer is All-Flo. Nut, Hex, (1/2-13), SS, for 1-1/2 inch, 2 inch, 3 inch pump, 16 Pack | $17.00 |
| 12604-28-16PK | Manufacturer is All-Flo. Nut, Hex, (1/2-13), SS PTFE Coated, for 1-1/2 inch, 2 inch, 3 inch pump, 16 Pack | $59.50 |
| 12608-25-16PK | Manufacturer is All-Flo. Nut, Hex, Flange (5/16-18), PS, for 1/2 inch pump, 16 Pack | $21.30 |
| 12608-26-16PK | Manufacturer is All-Flo. Nut, Hex, Flange, (5/16-18), SS, for Performance Plus 1/2 inch pump, 16 Pack | $42.50 |
| 12708-54-2PK | Manufacturer is All-Flo. Retaining Plate, Nylon, for 1/2 inch, 1 inch pump, 2 Pack | $5.90 |
| 12709-54-2PK | Manufacturer is All-Flo. Retaining Plate, Nylon, 1-1/2 inch & 2 inch pump, 2 Pack | $4.90 |
| 12710-60-2PK | Manufacturer is All-Flo. Seal Retainer, Polypropylene, for 1/4 inch pump, 2 Pack | $10.10 |
| 12711-60-2PK | Manufacturer is All-Flo. O-Ring Retainer Chamber Tube , , for 1/4 inch pump, 2 Pack | $8.60 |
| 12712-20-2PK | Manufacturer is All-Flo. Retaining Plate, Aluminum, for 3 inch pump, 2 Pack | $38.80 |
| 12717-54-2PK | Manufacturer is All-Flo. Retaining Plate, Nylon, for A200 Series pump, 2 Pack | $4.90 |
| 12718-54-2PK | Manufacturer is All-Flo. Retaining Plate, Nylon, for A100 Series pump, 2 Pack | $3.90 |
| 12807-31 | Manufacturer is All-Flo. Rod Guide, Acetal, for 3/8 inch pump | $1.40 |
| 12812-26SET-2PK | Manufacturer is All-Flo. Power Ring, SS, for Performance Plus 1-1/2 inch, 2 inch pump, 2 Pack | $227.20 |
| 12900-26SET-2PK | Manufacturer is All-Flo. Clamp, SS Hardware (Included), for 1/2 inch, 1-1/2 inch, 2 inch pump, 2 Pack | $80.70 |
| 12900-26SET-4PK | Manufacturer is All-Flo. Clamp, SS Hardware (Included), for 1/2 inch, 1-1/2 inch, 2 inch pump, 4 Pack | $161.30 |
| 12900-28SET-2PK | Manufacturer is All-Flo. Clamp, SS PTFE Hardware (Included), for 1/2 inch, 1-1/2 inch, 2 inch pump, 2 Pack | $146.50 |
| 12900-28SET-4PK | Manufacturer is All-Flo. Clamp, SS PTFE Hardware (Included), for 1/2 inch, 1-1/2 inch, 2 inch pump, 4 Pack | $292.90 |
| 12901-26SET-4PK | Manufacturer is All-Flo. Clamp, SS Hardware (Included), for 1-1/2 inch, 2 inch pump, 4 Pack | $161.30 |
| 12901-28SET-4PK | Manufacturer is All-Flo. Clamp, SS PTFE Coated Hardware (Included), for 1-1/2 inch, 2 inch pump, 4 Pack | $275.90 |
| 12902-26-2PK | Manufacturer is All-Flo. Clamp, SS Hardware (Included), for 1 inch pump, 2 Pack | $172.00 |
| 12903-26SET-4PK | Manufacturer is All-Flo. Clamp, SS Hardware (Included), for 1 inch pump, 4 Pack | $106.10 |
| 12903-28SET-4PK | Manufacturer is All-Flo. Clamp, SS PTFE Coated Hardware (Included), for 1 inch pump, 4 Pack | $212.20 |
| 12913-26SET-2PK | Manufacturer is All-Flo. Clamp, SS Hardware (Included), for 3/8 inch pump, 2 Pack | $82.90 |
| 13000-00 | Manufacturer is All-Flo. Muffler, Premium , for 1 inch pump | $26.60 |
| 13001-00 | Manufacturer is All-Flo. Muffler , , for 1-1/2 inch-2 inch, 3 inch pump | $46.80 |
| 13002-00 | Manufacturer is All-Flo. METAL MUFFLER | Call |
| 13003-00 | Manufacturer is All-Flo. Muffler , , for 1/4 inch pump | $6.40 |
| 13007-00 | Manufacturer is All-Flo. Muffler, , for 1 inch pump | $34.00 |
| 13008-00 | Manufacturer is All-Flo. Muffler, Standard, for Multiple Modelspump | $18.90 |
| 13009-00 | Manufacturer is All-Flo. Muffler, Metal for A100 pump | $65.90 |
| 13010-00 | Manufacturer is All-Flo. 1-1/4 inch MNPT High Flow Muffler | $72.30 |
| 13011-00 | Manufacturer is All-Flo. 1.25 Male by 3/4 female reducing bushing for A200 Series pump | $17.90 |
| 13013-00 | Manufacturer is All-Flo. Muffler with bushing, Plastic, for A200 Series pump | $51.00 |
| 13100-60 | Manufacturer is All-Flo. Muffler Plate , Polypropylene, for 1/2 inch pump | $9.40 |
| 13102-60 | Manufacturer is All-Flo. Muffler Plate , Polypropylene, for 1 inch pump | $10.50 |
| 13107-60 | Manufacturer is All-Flo. Muffler Plate , Polypropylene, for 1-1/2 inch, 2 inch, 3 inch pump | $10.50 |
| 13108-60 | Manufacturer is All-Flo. Muffler CAP , Polypropylene, for 1/4 inch pump | $7.00 |
| 13109-60 | Manufacturer is All-Flo. Air Inlet Cap , Polypropylene, for 1/4 inch pump | $15.00 |
| 13111-60 | Manufacturer is All-Flo. Muffler Plate , Polypropylene, for Performance Plus 1/2 inch pump | $7.00 |
| 13400-30 | Manufacturer is All-Flo. Air Flow Control Valve, Brass NPT, for 1/4 inch, 1/2 inch, 1 inch pump | $31.90 |
| 13401-51 | Manufacturer is All-Flo. Air Flow Control Valve , PVC, for 1-1/2 inch, 2 inch, 3 inch pump | $42.50 |
| 13402-25 | Manufacturer is All-Flo. Screw Lug CN-025 & CN-5 , , for 1/4 inch, 1/2 inch pump | $11.30 |
| 13404-00 | Manufacturer is All-Flo. .75 OZ MAGNALUBE-G, , for All Pumpspump | $12.30 |
| 13412-00-10 | Manufacturer is All-Flo. Air Solenoid Valve , 110/50V AC, 120/60V AC, for 1/4 inch-038 inch-1/2 inch-1 inch pump | $226.00 |
| 13412-00-12 | Manufacturer is All-Flo. Air Solenoid Valve , 22/50V AC, 24/60V AC, 12V DC, for 1/4 inch-038 inch-1/2 inch-1 inch pump | $226.00 |
| 13412-00-20 | Manufacturer is All-Flo. Air Solenoid Valve , 220/50V AC, 240/50V AC, 125V DC, for 1/4 inch-038 inch-1/2 inch-1 inch pump | $226.00 |
| 13412-00-24 | Manufacturer is All-Flo. Air Solenoid Valve, 24V DC, for 1/4 inch-038 inch-1/2 inch-1 inch pump | $226.00 |
| 13413-00-10 | Manufacturer is All-Flo. Air Solenoid Valve , 110/50V AC, 120/60V AC, for 1-1/2 inch-2 inch-3 inch pump | $618.60 |
| 13413-00-12 | Manufacturer is All-Flo. Air Solenoid Valve , 22/50V AC, 24/60V AC, 12V DC, for 1-1/2 inch-2 inch-3 inch pump | $618.60 |
| 13413-00-20 | Manufacturer is All-Flo. Air Solenoid Valve , 220/50V AC, 240/50V AC, 125V DC, for 1-1/2 inch-2 inch-3 inch pump | $618.60 |
| 13413-00-24 | Manufacturer is All-Flo. Air Solenoid Valve , 24V DC, for 1-1/2 inch-2 inch-3 inch pump | $618.60 |
| 13430-00 | Manufacturer is All-Flo. Solenoid Valve, , for Performance Plus 1/2 inch, 1 inch pump | $216.60 |
| 13434-00 | Manufacturer is All-Flo. 3-Prong Coil Connector 6 inch Lg, , for pump | $44.60 |
| 13480-20 | Manufacturer is All-Flo. Grounding Lug. Pump Size 1.5 inch-2 inch. | $17.90 |
| 13501-00 | Manufacturer is All-Flo. 1" MPNT NYLON/304ss SUCTION STRAINER 8 MESH | $64.80 |
| 13502-00 | Manufacturer is All-Flo. 1" MPNT NYLON/304ss SUCTION STRAINER 20 MESH | $64.80 |
| 13508-00 | Manufacturer is All-Flo. 2" MPNT NYLON/304ss SUCTION STRAINER 8 MESH | $96.70 |
| 13509-00 | Manufacturer is All-Flo. Strainer, Suction, 1.5" MNPT Nylon/304SS, 8 Mesh | $93.50 |
| 13810-00 | Manufacturer is All-Flo. Filter/Regulator/Gauge Assy., Auto Drain, for 1/4 inch, 3/8 inch, & 1/2 inch pump | $149.70 |
| 13813-00 | Manufacturer is All-Flo. Filter/Regulator/Gauge Assy., Auto Drain, for 1 inch, 1-1/2 inch, & 2 inch pump | $327.90 |
| 13815-00 | Manufacturer is All-Flo. Filter/Regulator/Gauge Assy., Auto Drain, for 3 inch pump | $864.70 |
| 13820-00 | Manufacturer is All-Flo. Mounting Bracket w/Ring, For Part Number 13810-00, for 1/4 inch, 3/8 inch, & 1/2 inch pump | $24.50 |
| 13821-00 | Manufacturer is All-Flo. Mounting Bracket w/Ring, For Part Number 13811-00, for 1/4 inch, 3/8 inch, & 1/2 inch pump | $10.10 |
| 13822-00 | Manufacturer is All-Flo. Mounting Bracket w/Ring, For Part Numbers 13812-00 & 13813-00, for 1 inch, 1-1/2 inch, & 2 inch pump | $17.90 |
| 13823-00 | Manufacturer is All-Flo. Mounting Bracket w/Ring, For Part Numbers 13814-00 & 13815-00, for 3 inch pump | $79.70 |
| 13831-00 | Manufacturer is All-Flo. 1/4 inch NEEDLE VALVE | Call |
| 13832-00 | Manufacturer is All-Flo. 1/2 inch NEEDLE VALVE | Call |
| 16100-00 | Manufacturer is All-Flo. SET OF 4 VIBRATION DAMPENING LEVELING MOUNTS | Call |
| 16110-00 | Manufacturer is All-Flo. Set of 4 Vibration Dampening Level Mounts. Pump Size, 1.5"-2". | $68.00 |
| 16110-00A | Manufacturer is All-Flo. Set of 4 Vibration Dampening Level Mounts. Pump Size, 1.5 inch-2 inch. | $77.50 |
| 32000-00 | Manufacturer is All-Flo. Diaphragm Rod Assembly, , for 1 inch pump | $51.00 |
| 33000-00 | Manufacturer is All-Flo. Diaphragm Rod Assembly, , for 1/2 inch pump | $35.10 |
| 35000-00 | Manufacturer is All-Flo. Diaphragm Rod Assembly, , for 1-1/2 inch, 2 inch, 3 inch pump | $53.10 |
| 35001-00 | Manufacturer is All-Flo. Diaphragm Rod Assembly, full stroke, for A200 Series pump | $65.90 |
| 35002-00 | Manufacturer is All-Flo. Diaphragm Rod Assembly, short stroke, for A200 Series pump | $63.70 |
| 35003-00 | Manufacturer is All-Flo. Diaphragm Rod Assembly, Full Stroke, for A150 Series pump | $61.60 |
| 35004-00 | Manufacturer is All-Flo. Diaphragm Rod Assembly, Short Stroke, for A150 Series pump | $58.50 |
| 35005-00 | Manufacturer is All-Flo. Diaphragm Rod Assembly, for A100 pump | $53.10 |
| 39000-00 | Manufacturer is All-Flo. Diaphragm Rod Assembly, , for 1/4 inch pump | $35.10 |
| 40010-60 | Manufacturer is All-Flo. Cycle Counting, Polypropylene Air Valve Body, for 1/2 inch, 1 inch pump | $178.30 |
| 40380-54 | Manufacturer is All-Flo. Air Valve Assembly, , for 3/8 inch pump | $41.50 |
| 42000-60 | Manufacturer is All-Flo. Air Valve Assembly, , for Performance Plus 1/2 inch, 1 inch pump | $127.40 |
| 42010-60 | Manufacturer is All-Flo. Cycle Counting, , for Performance Plus 1/2 inch, 1 inch pump | $185.80 |
| 42020-24 | Manufacturer is All-Flo. Solenoid Control Valve Assembly, , for Performance Plus 1/2 inch, 1 inch pump | $371.40 |
| 45100-60 | Manufacturer is All-Flo. Air Valve Assembly , , for 1-1/2 inch, 2 inch pump | $178.30 |
| 46000-00 | Manufacturer is All-Flo. Pilot Sleeve Assembly, , for 1 /12 inch, 2 inch pump | $69.10 |
| 47000-60 | Manufacturer is All-Flo. Air Valve Assembly, , for Performance Plus 1-1/2 inch, 2 inch pump | $222.80 |
| 51000-00 | Manufacturer is All-Flo. Spring Clip Assembly, , for 1/4 inch pump | $11.50 |
| 52000-00 | Manufacturer is All-Flo. Handle Kit , 2 Handles & 4 Brackets , for 3 inch pump | $175.10 |
| 52000-40 | Manufacturer is All-Flo. Adapter Kit , Polypropylene, for 1/4 inch pump | $21.90 |
| 52000-42 | Manufacturer is All-Flo. Adapter Kit, Nylon, for 1/4 inch pump | $24.50 |
| 52000-56 | Manufacturer is All-Flo. Adapter Kit, PVDF, for 1/4 inch pump | $150.70 |
| 52100-40 | Manufacturer is All-Flo. Flexible Drum Kit, , for 1/2 inch pump | $123.10 |
| 53000-00 | Manufacturer is All-Flo. Strainer Kit, , for 3 inch pump | $196.40 |
| 59000-40 | Manufacturer is All-Flo. Flange Kit, Polypropylene NPT 2 Required Per Pump, for 1 inch pump | $99.90 |
| 59000-56 | Manufacturer is All-Flo. Flange Kit, PVDF 2 Required Per Pump , for 1 inch pump | $302.50 |
| 59100-40 | Manufacturer is All-Flo. Blind Flange Kit, Polypropylene 2 Required Per Pump, for 1"pump | $135.90 |
| 59100-56 | Manufacturer is All-Flo. Blind Flange Kit, PVDF 2 Required Per Pump , for 1 inch pump | $199.60 |
| 59200-40 | Manufacturer is All-Flo. Flange Kit, Polypropylene BSP 2 Required Per Pump, for 1 inch pump | $135.90 |
| 59200-56 | Manufacturer is All-Flo. Flange Kit, PVDF BSP Threads 2 Required Per Pump, for 1 inch pump | $199.60 |
| 60000-20 | Manufacturer is All-Flo. Flange Kit , Aluminum NPT Threads 2 Required Per Pump , for 1-1/2 inch pump | $135.90 |
| 60000-26 | Manufacturer is All-Flo. Flange Kit , SS NPT Threads 2 Required Per Pump , for 1-1/2 inch pump | $152.90 |
| 60000-40 | Manufacturer is All-Flo. Flange Kit, POLY NPT Threads 2 Required Per Pump , for 1-1/2 inch pump | $143.30 |
| 60001-20 | Manufacturer is All-Flo. Flange Kit , Aluminum P15 Threads 2 Required Per Pump , for 1-1/2 inch pump | $126.30 |
| 60001-26 | Manufacturer is All-Flo. Flange Kit , SS P15 Threads 2 Required Per Pump , for 1-1/2 inch pump | $164.50 |
| 60001-40 | Manufacturer is All-Flo. Flange Kit, POLY BSP Threads 2 Required Per Pump, for 1-1/2 inch pump | $198.50 |
| 61000-20 | Manufacturer is All-Flo. Flange Kit , Aluminum NPT Threads 2 Required Per Pump , for 2 inch pump | $151.80 |
| 61000-26 | Manufacturer is All-Flo. Flange Kit , SS NPT Threads 2 Required Per Pump , for 2 inch pump | $186.80 |
| 61000-40 | Manufacturer is All-Flo. Flange Kit, POLY NPT Threads 2 Required Per Pump , for 2 inch pump | $185.80 |
| 61001-20 | Manufacturer is All-Flo. Flange Kit , Aluminum P15 Threads 2 Required Per Pump , for 2 inch pump | $124.30 |
| 61001-26 | Manufacturer is All-Flo. Flange Kit, SS P15 Threads 2 Required Per Pump , for 2 inch pump | $222.80 |
| 61001-40 | Manufacturer is All-Flo. Flange Kit, POLY BSP Threads 2 Required Per Pump, for 2 inch pump | $547.50 |
| AWE-050-GG3N | Manufacture is All-Flo. A050 Series Wet End Repair Kit, G=Geolast®, G=Geolast®, 3=Stainless Steel, N=Buna-N | $131.00 |
| AWE-050-GGPN-M | Manufacturer is All-Flo. A050 Series Wet End Repair Kit, G=Geolast®, G=Geolast®, P=Polypropylene, N=Buna-N | $83.90 |
| AWE-050-GTPN | Manufacture is All-Flo. A050 Series Wet End Repair Kit, G=Geolast®, T=PTFE, P=Polypropylene, N=Buna-N | $82.00 |
| AWE-050-SS3E | Manufactured by All-Flo. A050 Series Wet End Repair Kit, S=Santoprene®, s=Santoprene®, 3=Stainless Steel, E=EPDM | $135.00 |
| AWE-050-SSPE | Manufacture is All-Flo. A050 Series Wet End Repair Kit, S=Santoprene®, S=Santoprene®, P=Polypropylene, E=EPDM | $82.00 |
| AWE-050-TT3T | Manufactured by All-Flo. A050 Series Wet End Repair Kit, T=PTFE, T=PTFE, 3= Stainless Steel, T= PTFE? | $256.00 |
| AWE-050-TTYT | Manufacture is All-Flo. A050 Series Wet End Repair Kit, T=PTFE, T=PTFE, Y=Nylon, T= PTFE | $204.00 |
| AWE-050-VV3V | Manufacture is All-Flo. A050 Series Wet End Repair Kit, V=Viton®, V=Viton®, 3=Stainless Steel, V=Viton® | $294.00 |
| CMK-050-P | Manufacturer is All-Flo. Air Valve Assembly, Polypropylene, for 1/2 inch, 1 inch pump | $119.90 |
| CPK-050-P | Manufacturer is All-Flo. Pilot Sleeve Assembly, , for 1/2 inch, 1 inch pump | $51.00 |
| HWE-050-PTTT | Manufacture is All-Flo. H050 Series Wet End Repair Kit, P=Integrap PTFE, T=PTFE, T=PTFE, T=PTFE | $791.50 |
| TWE-050-PTTT | Manufacture is All-Flo. T050 Series Wet End Repair Kit, P=Integrap PTFE, T=PTFE, T=PTFE, T=PTFE | $1,119.40 |
**$100.00 MINIMUM ORDER IS REQUIRED ON ALL-FLO PARTS/PUMP ORDERS
Can't find your part? We're here to help! Call 262-835-0774 or contact us online:
Contact Us Today Get Pump Help
Wisconsin Supplier of Diaphragm Pump Parts
As Wisconsin's most trusted provider of All-Flo Pumps diaphragm pump products, it's important our customers have access to the best air diaphragm pumps available. We're proud to be a top provider of industry-leading All-Flo diaphragm pump parts & repair kits.
Whether you're in the oil & petroleum business, or need pumps for food & beverage or mining industries, our All-Flo diaphragm products are just as diverse as the industries they're utilized in. Find the All-Flo pump part you need to get your production back on track and optimize your profits.
Our extensive selectino of AOD pump parts includes: pilot sleeve assemblies, air valve assemblies, diaphragm rods, shuttles, spools, suction and discharge manifolds, diaphragms, chambers, valve seats, back-ups, balls, inner and outer diaphragms, O-rings, gaskets, plugs and much more.
We also sell replacement parts for centrifugal pumps.
All Flo Pump Parts & Repair Kits
Pump Solutions #1 Corporation provides electric diaphragm pumps, air diaphragm pumps & more in assorted sizes. From low volume, compact box designs, to parts for more powerful systems, browse our extensive collection of All-Flo products provides countless options for pumps and diaphragm repair kits.
If you need help choosing the right pump part for your system, or just need more information, our experienced employees are ready to help you! Give us a call at 262-835-0774 to talk to a real person.
Competitive Prices on Air Operated Diaphragm Pumps & Repair Kits
Pump Solutions #1 Corporation's collection of All-Flo air diaphragm pump parts for sale offer peace of mind when you're looking for the best diaphragm pump products. To learn more about our extensive product list, contact us now!
Request a quote on an air diaphragm pump or repair kit online or call us today for help.
To fully use this site, please enable Javascript