American Marsh Pumps
Installation, Service, and Sales of Pumps and Systems
Pump Solutions #1 Corporation carries quality American Marsh pumps and component parts. American Marsh is a leading manufacturer of electrical motors, pumping equipment, centrifugal pumps, and positive displacement pumps. With over 140 years in business, American Marsh is one of the most established pump manufacturers in the world.
Pump Solutions #1 Corporation sells a full line of dependable American-Marsh pumps, including submersible pumps and vertical turbine pumps.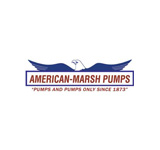 Other American-Marsh pumps sold and serviced by Wisconsin's best pump solutions company include:
…and many more! We offer pump system inspection, installation, repair, and the best customer service you'll find anywhere.
Buy the best fluid handling system from Pump Solutions #1 Corporation formaximum efficiency and overall performance improvement. Call a pumping solutions professional today at 262-835-0774
Shop American Marsh Pumps Best Prices Online!
American Marsh Pumps Distributor for WI, MN, IL, IN, ND, SD
American-Marsh Pumps are used in many key global industries, including the commercial, industrial, municipal, and fire protection markets. The American-Marsh pump product line delivers heads through 2500 feet as well as hydraulic coverages through 100,000 gallons/minute.
Pump Solutions #1 Corporation is a full service American-Marsh pump distributor. We are proud to offer these outstanding American Marsh pumps and component parts.
Call today to request a quote on an American-Marsh pump: 262-835-0774
GET A FREE QUOTE CONTACT US TODAY
CONTACT THE PUMP AND REPLACEMENT PARTS SUPPLIERS AT PUMP SOLUTIONS #1 CORPORATION TODAY FOR MORE INFORMATION ON OUR WIDE RANGE OF AMERICAN MARSH PUMPS AND PUMP COMPONENTS.