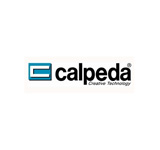 Pump Solutions #1 Corporation proudly carries pumps and pump parts from leading electric water pump manufacturers. Our line of Calpeda industrialized pump parts and replacement parts deliver the highest quality of water handling systems providing a seamless production for your operation system. Our water pump handling system delivers pressurization equipment designed to last while maintaining proper flowage. With Pump Solution #1's line of Calpeda water pumps and pump parts, you guaranteed lasting durability and optimal water handling functionality. Pump Solutions #1 Corporation is an industry leader for superior fluid handling systems.
REQUEST A PUMP
CONTACT US TODAY
Every day the Calpeda brand thinks of ways to improve products by experimenting on size, weight, transportability and resilience. This ultimately provides you with a high quality, full production tested pump. The Calpeda branded pumps are used for many types of applications including industrial, agriculture, groundwater, sewage, residential and domestic.
Calpeda commitment to develop, create and manufacture industrialize pump systems has led to a vast product line of the best industrialized water pumps. Below is a list of Calpeda products offered by Pump Solutions #1 Corporation.
Centrifugal Pumps
Multi-Stage Pumps
Swimming-pool and whirlpool pumps
Self-priming pumps
Peripheral and gear pumps
CONTACT US TODAY
FOR CALPEDA PUMPS & PARTS
If you're in need of water pumps for your circulation plant, irrigation, fire fighting application or just in need of a universal pump for civil and industrial use, rely on Calpeda branded pumps offered by Pump Solutions #1 Corporation.
---
CONTACT THE PUMP DISTRIBUTORS PARTS SUPPLIERS AT PUMP SOLUTIONS #1 CORPORATION TODAY FOR MORE INFORMATION ON OUR WIDE RANGE OF AVAILABLE PUMPS AND PUMP COMPONENTS.