Pump Solutions #1 Corporation
Providing the Best Pumps, Pump Accessories, and Customer Service
Scot Pump Replacement Motors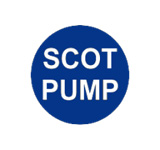 | Part No | Description | List Price |
| --- | --- | --- |
| 102.000.155 | MOTOR HYD 4GPM MTE .43 KEY | $1,004.00 |
| 102.000.228 | MTR HYD 7GPM .54 KEY | $1,237.00 |
| 113.000.116 | MOTOR 0.5HP 1/60/115/208-230V ODP 3500 RPM J56 FRAME | $413.00 |
| 113.000.118 | MOTOR 0.5HP 3/60/208-230/460V ODP 3500 RPM J56 FRAME | $423.00 |
| 113.000.167 | MOTOR 0.75HP 1/60/115/208-230V TEFC 3500 RPM J56 FRAME | $599.00 |
| 113.000.349 | MOTOR 2HP 3/60/208-230/460V ODP 3500 RPM J56 FRAME | $683.00 |
| 113.000.350B.PE | MOTOR 2HP 3/60/208-230/460V ODP 3500 RPM JM145 FRAME | Call |
| 113.000.351B.PE | MOTOR 3HP 3/60(208)230/460V ODP 3500 RPM JM145 FRAME | Call |
| 113.000.352B.PE | MOTOR 5HP 3/60/230/460V ODP 3500 RPM JM182 FRAME | Call |
| 113.000.353B.PE | MOTOR 7.5HP 3/60/230/460V ODP 3500 RPM JM184 FRAME | Call |
| 113.000.354 | MOTOR 0.75HP 3/60/208-230/460V ODP 3500 RPM J56 FRAME | $434.00 |
| 113.000.360 | MOTOR 1.5HP 3/60/208-230/460V ODP 3500 RPM J56 FRAME | $565.00 |
| 113.000.362W.PE | MOTOR 3HP 3/60/208-230/460V TEFC 3500 RPM JM182 FRAME | Call |
| 113.000.365 | MOTOR 0.33HP 3/60/208-230/460V ODP 3500 RPM J56 FRAME | Call |
| 113.000.366 | MOTOR 0.5HP 3/60/208-230/460V ODP 3500 RPM J56 FRAME | $427.00 |
| 113.000.368 | MOTOR 3HP 3/60/208-230/460V ODP 3500 RPM J56 FRAME | Call |
| 113.000.372 | MOTOR 1HP 3/60/208-230/460V ODP 3500 RPM J56 FRAME | $484.00 |
| 113.000.375B.PE | MOTOR 1.5HP 3/60/230/460V ODP 1750 RPM JM145 FRAME | Call |
| 113.000.376B.PE | MOTOR 10HP 3/60/230/460V ODP 3500 RPM JM213 FRAME | Call |
| 113.000.377B.PE | MOTOR 15HP 3/60/230/460V ODP 3500 RPM JM215 FRAME | Call |
| 113.000.401W.PE | MOTOR 5HP 3/60/208-230/460V TEFC 3500 RPM JM184 FRAME PE | Call |
| 113.000.409W.PE | MOTOR 1.5HP 3/60/208-230/460V TEFC 3500 RPM J56 FRAME PE | Call |
| 113.000.412W.PE | MOTOR 15HP 3/60/208-230/460V TEFC 3500 RPM JM215 FRAME PE | $2,342.00 |
| 113.000.417B.PE | MOTOR 2HP 3/60/230/460V ODP 1750 RPM JM145 FRAME | Call |
| 113.000.418B.PE | MOTOR 3HP 3/60/208-230/460V ODP 1750 RPM JM182 FRAME | Call |
| 113.000.419P.HE | MOTOR 10HP 3/60/208-230/460V TEFC 3500 RPM JM215 FRAME PE | $1,808.00 |
| 113.000.451B.PE | MOTOR 1HP 3/60/208-230/460V ODP 1750 RPM JM143 FRAME | Call |
| 113.000.501W.PE | MOTOR 1HP 3/60/208-230/460V TEFC 1750 RPM JM143 FRAME PE | Call |
| 113.000.510W.PE | MOTOR 3HP 3/60/208-230/460V TEFC 1750 RPM JM182 FRAME PE | Call |
| 113.000.544B.PE | MOTOR 20HP 3/60/208-230/460V TEFC 3500 RPM JM215 FRAME PE | Call |
| 113.000.577B.PE | MOTOR 20HP 3/60/230/460V ODP 3500 RPM JM254 FRAME | Call |
| 113.000.578B.PE | MOTOR 25HP 3/60/208-230/460V ODP 3500 RPM JM256 FRAME | Call |
| 113.000.588W.PE | MOTOR 20HP 3/60/208-230/460V TEFC 3500 RPM JM256 FRAME PE | Call |
| 113.000.595B.PE | MOTOR 5HP 3/60/208-230/460V ODP 1750 RPM JM184 FRAME | Call |
| 113.000.675W.PE | MOTOR 5HP 3/60/208-230/460V TEFC 1750 RPM JM184 FRAME PE | Call |
| 113.000.686W.PE | MOTOR 1.5HP 3/60/208-230/460V TEFC 1750 RPM JM145 FRAME PE | $761.00 |
| 113.000.728W.PE | MOTOR 2HP 3/60/208-230/460V TEFC 1750 RPM JM145 FRAME PE | Call |
| 113.000.736W.PE | MOTOR 2HP 3/60/208-230/460V TEFC 3500 RPM JM145 FRAME PE | Call |
| 113.000.741B.PE | MOTOR 40HP 3/60/(208)230/460V ODP 3500 RPM JP286 FRAME | Call |
| 113.000.745W.HE | MOTOR 30HP 3/60/208-230/460V ODP 3500 RPM JP284 FRAME | Call |
| 113.000.749B.PE | MOTOR 25HP 3/60/208-230/460V ODP 3500 RPM JP256 FRAME | Call |
| 113.000.757W.PE | MOTOR 7.5HP 3/60/208-230/460V TEFC 1750 RPM JP213 FRAME PE | Call |
| 113.000.765B.PE | MOTOR 30HP 3/60/208-230/460V ODP 3500 RPM JM284 FRAME | Call |
| 113.000.776W.PE | MOTOR 10HP 3/60/208-230/460V TEFC 1750 RPM JP215 FRAME PE | Call |
| 113.000.785 | MOTOR 0.5HP 24V DC TENV 3000 RPM C56 FRAME | Call |
| 113.000.791B.PE | MOTOR 20HP 3/60/208-230/460V ODP 1750 RPM JP256 FRAME | Call |
| 113.000.799W.PE | MOTOR 15HP 3/60/230/460V TEFC 1750 RPM JP254 FRAME PE | Call |
| 113.000.841W.PE | MOTOR 20HP 3/60/208-230/460V TEFC 1750 RPM JP256 FRAME PE | Call |
| 113.000.865B.PE | MOTOR 2HP 3/60/230/460V TEFC 3500 RPM TCV145 FRAME PE | Call |
| 113.000.867B.PE | MOTOR 5HP 3/60/208-230/460V TEFC 3500 RPM TCV184 FRAME PE | Call |
| 113.000.886B.PE | MOTOR 7.5HP 3/60/208-230/460V TEFC 3500 RPM TCV215 FRAME | $2,215.00 |
| 113.000.887B.PE | MOTOR 10HP 3/60/208-230/460V TEFC 3500 RPM TCV215 FRAME PE | Call |
| 113.000.912 | MOTOR 2HP 1/60/115/230V TEFC 3500 RPM TCV145 FRAME | $1,136.00 |
| 113.000.914 | MOTOR 5HP 1/60/230V TEFC 3500 RPM TCV184 FRAME | $1,580.00 |
| 113.000.915 | MOTOR 7.5HP 1/60/230V TEFC 3500 RPM TCV215 FRAME | $2,186.00 |
| 113.000.919 | MOTOR 1.5HP 3/60/208-230/460V TEFC 3500 RPM TCV143 FRAME | Call |
| 113.000.929 | MOTOR 0.5HP 1/60/115/208-230V TEFC 3500 RPM J56 FRAME | $518.00 |
| 113.000.941W.PE | MOTOR 30HP 3/60/208-230/460V TEFC 1750 RPM JP286 FRAME PE | Call |
| 113.000.963B.PE | MOTOR 25HP 3/60/230/460V ODP 1750 RPM JP284 FRAME | Call |
| 113.000.991W.PE | MOTOR 30HP 3/60/208-230/460V TEFC 3500 RPM JM286 FRAME PE | Call |
| 113.000.992B.PE | MOTOR 40HP 3/60/(208)230/460V ODP 3500 RPM JM286 FRAME | Call |
| 113.000.999W.HE | MOTOR 20HP 3/60/208-230/460V ODP 3500 RPM JP254 FRAME | Call |
| 113.001.117 | MOTOR 5HP 3/60/(208)-230/460V TEFC 1750 RPM TCZ184 FRAME | Call |
| 113.001.123B.PE | MOTOR 30HP 3/60/230/460V ODP 1750 RPM JP286 FRAME | Call |
| 113.001.145B.PE | MOTOR 40HP 3/60/230/460V ODP 1750 RPM JP324 FRAME | Call |
| 113.001.154 | MOTOR 0.5HP 3/60/208-230/460V TEFC 3500 RPM J56 FRAME | $439.00 |
| 113.001.295W.PE | MOTOR 7.5HP 3/60/208-230/460V TEFC 3500 RPM JM184 FRAME PE | Call |
| 113.001.308W.PE | MOTOR 25HP 3/60/230/460V TEFC 3500 RPM JM256 FRAME PE | Call |
| 113.001.337W.HE | MOTOR 40HP 3/60/230/460V TEFC 1750 RPM JP324 FRAME | Call |
| 137.000.445W.PE | MOTOR 7.5HP 3/60/208-230/460V TEFC 1750 RPM JM213 FRAME | Call |
| 137.000.446W.PE | MOTOR 10HP 3/60/208-230/460V TEFC 1750 RPM JM215 FRAME | Call |
| 137.000.547B.PE | MOTOR 3HP 3/60/208-230/460V TEFC 3500 RPM TCV145 | $1,088.00 |
| 137.001.052 | MOTOR 2HP 3/60/208-230/460V ODP 3500 RPM J56 FRAME | $752.00 |
| 137.001.069 | MOTOR 1.5HP 3/60/208-230/460V ODP 3500 RPM J56 FRAME | $621.00 |
| 137.001.080 | MOTOR 0.75HP 3/60/208-230/460V ODP 3500 RPM J56 FRAME | $445.00 |
| 137.001.082 | MOTOR 3HP 3/60/208-230/460V ODP 3500 RPM J56 FRAME | $801.00 |
| 137.001.097 | MOTOR 1HP 1/60/115/208-230V ODP 3500 RPM J56 FRAME | $540.00 |
| 137.001.123 | MOTOR 3HP 3/60/208-230/460V ODP 3500 RPM J56 FRAME | $856.00 |
| 137.001.135 | MOTOR 2HP 3/60/208-230/460V ODP 3500 RPM J56 FRAME | $755.00 |
| 137.001.136 | MOTOR 1HP 3/60/208-230/460V ODP 3500 RPM J56 FRAME | $537.00 |
| 137.001.187 | MOTOR 0.5HP 3/60/208-230/460V ODP 3500 RPM J56 FRAME | Call |
| 137.001.188W.PE | MOTOR 3HP 3/60/208-230/460V TEFC 3500 RPM J56 FRAME | $812.00 |
| 137.001.204 | MOTOR 2HP 1/60/115/208-230V TEFC 3500 RPM J56 FRAME | $802.00 |
| 137.001.211W.PE | MOTOR 2HP 3/60/208-230/460V TEFC 3500 RPM J56 FRAME CE RATED | $650.00 |
| 137.001.219 | MOTOR 3HP 1/60/208-230V TEFC 3500 RPM TCV145 FRAME | $1,160.00 |
| 137.001.223 | MOTOR 0.75HP 3/60/208-230/460V TEFC 3500 RPM J56 FRAME | $462.00 |
| 137.001.232W.PE | MOTOR 1HP 3/60/208-230/460V TEFC 3500 RPM J56 FRAME | $541.00 |
| 137.001.352 | MOTOR 1HP 1/60/115/208-230V TEFC 3500 RPM J56 FRAME | $633.00 |
| 137.001.433W.PE | MOTOR 5HP 3/60/230/460V TEFC 3500 RPM J56 FRAME | Call |
| 137.001.439 | MOTOR 0.75HP 1/60/115/208-230V ODP 3500 RPM J56 FRAME | Call |
| 137.001.538 | MOTOR 1.5HP 1/60/115/208-230V TEFC 3500 RPM J56 FRAME | $692.00 |
| 137.001.658 | MOTOR 1.5HP 1/60/115/208-230V ODP 3500 RPM J56 FRAME | $628.00 |
| 137.001.671 | MOTOR 2HP 1/60/115/208-230V ODP 3500 RPM J56 FRAME | $721.00 |
| 137.001.672 | MOTOR 3HP 1/60/230V ODP 3500 RPM J56 FRAME 3.5" | $801.00 |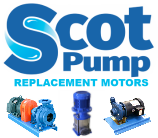 Scot Pump Motors for Sale
Get Scot Motor Pumps with Better Prices & Faster Delivery
As a Scot Pump Master Distributor, we are proud to carry the most reliable and highest quality motor replacement parts available on the market.
With a full selection of close-coupled and long-coupled Scot Pump motor units, Pump Solutions #1 Corporation really is your #1 source for engine pumps, pump ends and the self priming models you're seeking.
Replacement Motors from Scot Pump
See a replacement motor you like? Order Scot Pump motor units online or call one of our pumping solution experts at (262) 835-0774 for more information & pricing.
BROWSE SCOT PUMPS BEST PRICES ONLINE!
Scot Pump Products & Parts
Pump Solutions #1 Corporation Provides Real Value & Worry-Free Delivery
Only manufacturing end suction single stage centrifugal pumps, Scot Pump has become the industry leading manufacturer for end suction single state centrifugal pumps. In other words, when you order Scot Pump products you get the very best.
Pump Solutions #1 Corporation is Wisconsin's #1 resource for Scot Pumps, motors and parts. If you're looking for Scot Pump replacement parts for your motor, we have you covered.
Scot Pump Replacement Motor Parts for Sale
Scot Pump Replacement Motor Master Distributor in the Midwest
Pump Solutions #1 Corporation partners with Scot Pump to offer our customers high quality, durable, low-maintenance end suction centrifugal pumps from Scot Pump. From our Milwaukee-area location we supply Scot Pump products with low prices and excellent service to customers in Wisconsin, Minnesota, Illinois, Indiana, North Dakota and South Dakota.
For sales, installation, Scot Pump inspection, service, Scot Pump repair or more information, contact a pumping solutions customer service specialist today!
To fully use this site, please enable Javascript