Pump Repair, Pump Installation, and Pump System Layout Inspection Experts
When your system fails and your pump equipment goes down or is temporarily interrupted, your company loses money and production time. The Pump Solutions #1 Corporation pump repair and pump system evaluation experts have decades of experience in the field of fluid handling systems. Our team knows prompt service and expert solutions make all the difference between smooth, seamless production and a scramble to meet manufacturing deadlines.
Newly installed pumps must interact seamlessly with your processes and existing equipment while improving your methods and ensuring perfect functionality. If your company, manufacturing facility, or processing center needs assistance solving a complex issue, finding a new method for fluid movement, or simply a new approach to an old method, depend on Pump Solutions #1 Corporation. Providing you with the best service is the least we can do.
Experienced Scot Pump Distributor
Pump Solutions #1 Corporation proudly carries Scot Pumps. Manufactured in Cedarburg, WI, Scot Pumps "boasts to have the best delivery, customer service, and quality in the industry." Scot Pumps offers a vast selection of pumps – from ¾" to 12" pumps, and 1/3 to 150 horsepower motors. Scot Pumps has also proudly helped several defense contracts since 1973. Pump Solutions #1 Corporation has vast experience servicing and distributing Scot Pumps in Wisconsin, Illinois, Indiana, Minnesota, North Dakota, and South Dakota.
We know how important it is to keep your fluid handling system running at maximum efficiency at all times, which is why you can count on us whenever you need Scot Pump products. We carry bronze and stainless steel pump ends as well as full cast iron motors – and everything in between. Whether you need a replacement part or a new Scot Pump application, Pump Solutions #1 Corporation is your premier Scot Pump distributor. We offer repair services, full system inspections, coating, hardening and chrome plating services as well.
As a Master Distributor of superior centrifugal Scot Pump ends and motor assemblies, we can find the right part to fit your needs. Scot Pumps have developed a reputation for reliability, durability, and performance. Pump Solutions #1 Corporation offers a wide selection of Scot pumps, motors, accessories and replacement parts to fit your needs.
Quality Baldor motors
All of Baldor electric motors from AC Motors, Servo Motors and DC motors are built with quality due to the value added formula for all products under the Baldor Brand. The value added formula is comprised of quality, service, cost and time. Each factor of the formula is considered when designing and manufacturing industrial electric motors.
Pump Solutions #1 Corp is a distributor of Baldor products. All of the Midwest can experience the quality of Baldor products, through Pump Solutions #1 Corp.
WEG Motors for Multiple Industries
Many different types of industries benefit from WEG electric motors:
Cement and mining
Oil and gas
Food and beverage
Energy
Steel

The electric motors, drivers and controls are all created with the WEG policy in mind. Quality, environmentally friendly, energy efficient and social responsibility is all part of the policy when it comes to creating products. Pump Solutions #1 Corp understands how much work, engineering and manufacturing time should be put into creating quality motors. Currently, Pump Solutions #1 Corp offers WEG motors for industries in Wisconsin and all over the Midwest.
Reliable All-Flo Pumps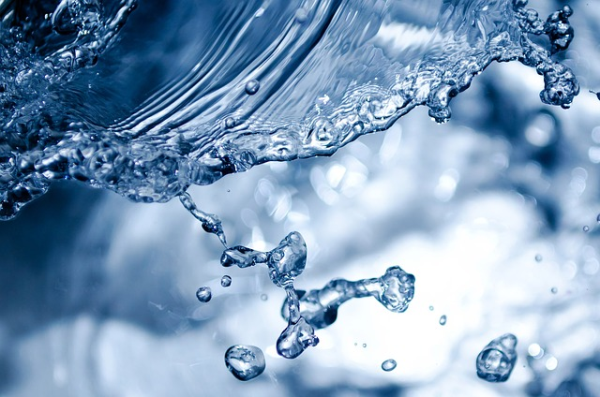 Pump Solutions #1 Corporation offers a wide selection of pumps and replacement parts from All-Flo. All-Flo's line of air diaphragm pumps provides the same performance and durability of larger pumps in a smaller, lightweight package.
We carry a wide selection of All-Flo pump sizes to fit your diverse fluid transfer needs. Committed to designing and producing the highest quality product in the industry, All-Flo's lube free, non-stalling air diaphragm pumps offer superior dependability in a lightweight, rugged package. All-Flo offers pumps in aluminum, Polypropylene, non-conductive nylon, and non-metallic for chemical compatibility. A new All-Flo pump or replacement part from Pump Solutions #1 Corporation will ensure your fluid handling system will exceed your expectations and provide the highest performance during operation. All-Flo's non-stalling, rugged pumps ensure dependable continuous operation. Pump Solutions #1 Corporation will help you find the perfect pump for your industry.
Pump Solutions #1 Corporation offers pump repair kits when all you need is a quick fix if you experience wear and tear. Our selection of wet end repair kits range from ¼" to 3", providing fast repair for any model. We offer full service repair on all All-Flo pumps for more severe damage.
Contact our pump repair and pump accessories sales associates at Pump Solutions #1 Corporation today for more information on our excellent selection of high quality pumps and pump components from major manufacturers. We encourage customers to contact us to discuss having your fluid handling system inspected and evaluated by the best pump distributors and repair experts in the business.
Contact the pump parts and accessories suppliers at Pump Solutions #1 Corporation today for more information on our wide range of available pumps and pump components.