Now You Can Benefit From WEG's Success
If you want an electric motor, we offer the very best. Pump Solutions #1 is partnered with WEG, one of the largest and most successful electric motor manufacturers in America. Their electric motors are highly regarded for quality and dependability.
Starting only 54 years ago, WEG facilities are located across 5 continents and exports to over 135 countries. Let their success be yours with one of their electric motors offered by Pump Solutions #1 Company. Add a WEG electric motor to your pump system today and be prepared for a product with a long-operational life, a durable design and minimum service requirements.
Offering top motor brands like WEG is just another way Pump Solutions offers the best options for your pump needs. Partnering with several manufacturers like WEG gives Pump Solutions access to the best products integrated to create the best pumping systems.
WEG Industries History and Company Information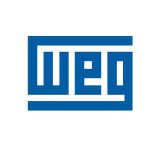 The 3 founders took the letter of their first name and WEG Motors was born on September 16, 1961. Later on, in the 80s WEG started producing electrical technologies, industrial automation products, and distribution transformers. As they made their way into the 90s a new CEO created the first branch for WEG. More branches were created and with their gradually success multiple factory purchases around the world were made in the 2000s.
WEG possesses the ability to create amazing industrial electrical solutions for a range of industries. Because of their engineering expertise, WEG USA is now a 3.5 billion dollar company with over 30,000 employees. WEG now and continues to grow on their diverse product line. Other than motors, WEG creates drives, panels, transformers, controllers and much more.
Distributors of WEG Electric Motors and WEG pumps
Pump solutions #1 corp is proud to be a distributor of WEG electric motors and WEG pump motors. WEG is the largest electric motor manufacturer in America. Many industries in Illinois and Wisconsin have experienced a quality WEG motor. Now it's your turn. If you know the required amount of horse power or phase for your application, start browsing now. Simply enter the required amount of HP and click get products, above.
WEG - 1 Phase Electric Motors, RPM 3600, Frame 56J
Our single phase WEG motors cost ranges from $280-$1500 dollars. The higher the HP the higher the cost. Our lowest HP for a single phase WEG motor is 1/3 and our highest HP is 5. There versatile and have the durability to with stand the toughest applications. Applications include: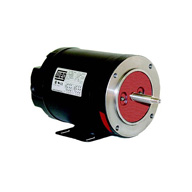 Commercial
Industrial pumps
Residential pumps (pools, hot tubs)
Jet pump motor systems
For more technical information contact our WEG motor experts or browse our WEG motors above.
WEG New Motor Releases
WEG in April of 2016 announced its new geared motor product line at the Hannover Messe. It is the first geared motor range created in-house by WEG. The WG20 series. The WG20 motors offer an IE2 or IE3 motors. Both offer energy efficiencies up to 96%. It's a two stage design, this means less friction and makes the motor highly efficient. With low circumferential speeds and by reducing splashing losses, the WG20 experiences low power loses. Under normal conditions the WG20 is maintenance-free.
Contact Pump Solutions #1 Company and tap into the best pump motors available today.