Pump Solutions #1 Corporation
Providing the Best Pumps, Pump Accessories, and Customer Service
Scot Pumps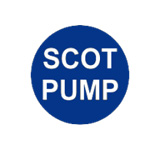 Centrifugal Pumps from Best Wisconsin Manufacturer
Scot Pump Ends & Motor Assemblies for Sale
Scot Pumps have a deserved reputation for precise manufacturing, high motor performance and long term product durability. Our selection of Scot Pump replacement parts provide you with everything you need to keep your current systems functioning efficiently.
CONTACT US TODAY For details & pricing!
Pump Solutions #1 Corp is a master distributor for superior centrifugal pumps:
See all Scot Pump pump/motor assemblies
With bronze, cast iron, stainless steel & vertical seal-less pump ends available, our products feature heavy duty designs to take you through the demanding jobs without failure. Scot Pumps are popular because of their features, including:
Scot Pump Features
Balanced Impellers

Stainless Steel Lockout

Functional Seal

Rigid Motor Adapter

Low-Volume Motor

Handling Capacities Up to 1,200 GPM
From homeowners to independent contractors, everyone finds the Scot Pump ends they need from from Pump Solutions #1 Corp online. Browse our popular models below or contact us today for more information regarding our Scot Pump selection!
Scot Motor Pump End Models for Sale Online
With more than 50 Scot Pump end models for sale at Pump Solutions #1 Corporation, its easy to find the new or replacement product you're seeking. Some of the most popular Scot Pump End models we carry include:
Scot Pump End Model
Order
Scot Pump End Models
, ends & motor assemblies when you contact Pump Solutions #1 Corporation!
Scot Pump pump/motor assemblies for sale online
Scot Pump Cast Iron Self-Priming Pump/Motor Assemblies
We carry high-volume pumps with up to 375 GPM capacity with all-iron construction (bronze fitted available). Stainless steel shaft, high inlet design, ODP standard, TEFC available.
Includes models: 74, 74NVP, 75-5, 75-7
Scot Pump Bronze Self-Priming Pump/Motor Assembly
Scot Pump model 77 features a bronze pump head and impeller with a bronze suction strainer, nylon basket and see-through cover. Choose from single or three-phase motors, ODP standard, TEFC optional.
Scot Pump Cast Iron Pump/Motor Assemblies
Cast iron Scot Pump impellers range from 5.5" to 13.3" with RPMs from 1150 to 3500.
Browse our selection of Scot Pump cast iron pump/motor assemblies for detailed information including performance curves, motor hp range, motor frame, GPM capacity and more.
Includes models: 11, 12, 13, 15, 16, 17, 18, 19, 19G, 19GN, 25, 27, 50, 51, 52, 53, 53F, 54, 54F, 55, 55F, 56, 56F, 57, 57E, 58, 59, 60, 61, 62, 63, 69, 93, 94, 95, 96, 97, 98, 102, 103, 104, 105, 125, 126, 267, 268
Scot Pump Bronze Pump/Motor Assemblies
Bronze Scot Pump impellers range from 5.5" to 9" with RPMs from 1750 to 3500.
Explore our selection of Scot Pump bronze pump/motor assemblies for model numbers, Scot Pump curves, motor hp range, motor frame type and suction by discharge information.
Includes models: 11B, 12B, 60B, 68B, 151, 16B, 17B, 18B, 121, 122, 50B, 52B, 53FB, 54FB, 55FB, 56FB, 57B, 62B, 63B

Scot Pump Parts, Kits and Valves
Pump Solutions #1 Corporation is a full service centrifugal pumps distributor, offering a full range of Scot Pump products including:
Hard to Find Scot Pump Parts Available
No matter how big or small the Scot Pump part you need, contact Pump Solutions #1 Corporation for help. We carry a wide selection of popular and hard-to-find replacement parts including air valves, hardware kits, motor covers and internal/external retaining rings.
See all miscellaneous Scot Pump parts or contact us for help finding what you need.
Contact Us Today Scot Pump Dealer
The #1 Scot Motor Pump Distributor in Wisconsin
Save time by cutting the drive to your favorite pump manufacturer by ordering ends and motor assemblies from the best Scot Pump distributor in Wisconsin. Located in Franksville, we're conveniently located near the border of Wisconsin and Illinois, making delivery to locals fast and easy.
Starting Address:
N143 W6437 Pioneer Rd
Cedarburg, WI 53012
1. Get on I-43 S/WI-32 S/WI-57 S in Mequon
(6 min, 3.6 mi)
2. Follow I-43 S and I-94 E to County Rd K in Raymond. Take exit 329 from I-94 E
(34 min, 35.8 mi)
3. Take S 27th St/W Frontage Rd to Courtney St
(2 min, 0.9 mi)
Destination (On Left):
4133 Courtney St
Franksville, WI 53126
Order

Scot motor pumps

, motor assemblies & pump ends today with Pump Solutions #1 Corporation!
To fully use this site, please enable Javascript