WEG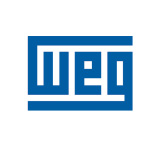 Pump Solutions #1 Corporation carries a variety of WEG motors and accessories. WEG is one the largest industrial electric motor manufacturers in America producing optimal water handling systems. Whether you need a new electric motor or a motor accessory, our WEG products ensure quality construction designed to outlast the rest while maintaining a seamless flow.
WEG is a world-class industrial electric motor manufacturer, producing over 10 million units every year. Using state-of-the-art manufacturing facilities and processes, the skilled engineers and researchers continually develop new electrical pump breakthroughs.
Their electrical motors are outstanding units with a global reputation for quality and dependability. The performance of these motors is the result of intense research and development, followed by superior product design and engineering. WEG has a full array of certifications from the International Electrotechnical Commission (IEC) and the National Electrical Manufacturers Association (NEMA).
W22 WEG Motors Designed for Maximum Efficiency for Multiple Industries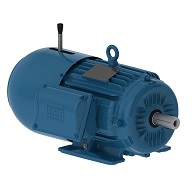 One of the highest performing motors ever created by WEG motors is there three phase TEFC motors. These premium motors are designed for maximum energy efficiency. Low cost combined with high efficiency is the goal when creating W22 WEG motors.
The cooling system of the WEG W22 motors is designed to maintain low operational temperatures. Airflow is optimized effectively with an aerodynamic fan. The main reasons for the fan is to provide strength and reduce noise level. Lower noise levels and lower operational temperature means longer life for your WEG W22 motor.
W40 WEG Motors Designed for Maximum Airflow and Heat Dissipation
Pump Solutions #1 Corp distributes pumps engineered to meet specific standards. The W40 motors and most of the WEG motors meet NEMA Premium and CEE requirements. WEG has been providing global solutions to industrial electrical technologies since 1961. There main plants are in Brazil, but WEG exports motors, drives, controls, transformers and generators to over 100 countries. Pump Solutions #1 Corporation is a proud distributor of WEGs full-line of low, medium and high voltage motors.
With motor and accessories from WEG, Pump Solutions #1 Corporation can assure you will get the right motor for your needs, wherever and whenever you need it.
Pump Solutions #1 Corporation's objective is to find the exact product your industry needs and deliver the best performing water pumps. Trust Pump Solutions #1 Corporation as your leading pump distributor.
CONTACT THE PUMP SUPPLIERS AT PUMP SOLUTIONS #1 CORPORATION TODAY FOR MORE INFORMATION ON OUR WIDE RANGE OF AVAILABLE PUMPS AND PUMP COMPONENTS.
WEG Motor Parts
Pump solutions #1 Corp has WEG motors and WEG replacement parts. You have the ability to choose a WEG motor based on:
Single or three phase
ODP or TEFC Enclosures
RPMs between 1100-1200, 1700-1800 or 3400-3600
Frame of 56C, 56J, JM or JP
HP from 1/3 to 100
We are always expanding our collection of WEG products. If you don't see the requirements for your WEG motor, feel free to request a WEG pump part or view our entire collection of WEG electric motors. Many industries have benefited from using our motors. Expect lead time to be reduced and an increase in efficiency. A few of the industries we serve are:
Food and Beverage
Marine
Metal and mining
No matter what industry you're in count on Pump Solutions #1 Corp to provide you with a WEG motor for any application.
Along with our ever expanding product line of WEG motors, we also offer Baldor Motors