Pump Solutions #1 Corporation
Providing the Best Pumps, Pump Accessories, and Customer Service
Scot Pump Repair Kits For Sale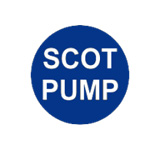 | Part No | Description | List Price |
| --- | --- | --- |
| 118.000.180 | REPAIR KIT TSC #21-11700 | $56.00 |
| 118.000.193 | REPAIR KIT PUMP KH24 | $80.00 |
| 118.000.194 | REPAIR KIT PUMP KH28 | Call |
| 118.000.217 | REPAIR KIT PUMP FKG473 474 74A FG451 461 VITON SEAL | $70.00 |
| 118.000.218 | REPAIR KIT PUMP FG413 3 & 5 HP | $74.00 |
| 118.000.219 | REPAIR KIT PUMP FG450 452 8 & 10 HP | $149.00 |
| 118.000.220 | KIT REPAIR ENGINE PUMP 14,15,16,19.75 INCLUDES 1.25 TYPE 21 | $167.00 |
| 118.000.220A | KIT REPAIR ENGINE PUMP 14,15,16,19.75 INCLUDES 1.25 TYPE 21 | $376.00 |
| 118.000.221 | KIT REPAIR ENGINE PUMP 51,61,73,74 INCLUDES .75 TYPE 6 BN-C | $60.00 |
| 118.000.222 | REPAIR KIT PUMP RG413 3 & 5 HP | $64.00 |
| 118.000.223 | REPAIR KIT PUMP KRG308 310 GG415 429 8 & 10 HP | $148.00 |
| 118.000.224 | REPAIR KIT PUMP RG450 452 453 454 8 & 10 HP | $137.00 |
| 118.000.232 | REPAIR KIT 3 & 4 HP FORD SP | $99.00 |
| 118.000.247 | REPAIR KIT PUMP FKG474 8 HP | Call |
| 118.000.248 | REPAIR KIT PUMP KRG208 8 HP | Call |
| 118.000.252 | REPAIR KIT PUMP FG460V5 | $72.00 |
| 118.000.253 | REPAIR KIT PUMP FG460N5 | $62.00 |
| 118.000.340 | REPAIR KIT MOTOR PUMP 11,12,13,16,27,60 J56 FRAME 3 PHASE MTR | $50.00 |
| 118.000.340.1 | REPAIR KIT MOTOR PUMP 11,12,13,16,27,60 J56 FRAME 1 PHASE MTR | $42.00 |
| 118.000.340A | REPAIR KIT MOTOR PUMP11,12,13,16,27,60 J56 FRAME 3 PHASE MTR | $91.00 |
| 118.000.340A.1 | REPAIR KIT MOTOR PUMP 11,12,13,16,27,60 J56 FRAME 1 PHASE MTR | $78.00 |
| 118.000.340B | REPAIR KIT MOTOR PUMP 11,12,13,16,27,60 J56 FRAME 3 PHASE MTR | $91.00 |
| 118.000.340B.1 | REPAIR KIT MOTOR PUMP 11,12,13,16,27,60 J56 FRAME 1 PHASE MTR | $78.00 |
| 118.000.340C | REPAIR KIT MOTOR PUMP 11,12,13,16,27,60 J56 FRAME 3 PHASE MTR | $88.00 |
| 118.000.340C.1 | REPAIR KIT MOTOR PUMP 11,12,13,16,27,60 J56 FRAME 1 PHASE MTR | $74.00 |
| 118.000.340D | REPAIR KIT MOTOR PUMP 11,12,13,16,27,60 J56 FRAME 3 PHASE MT | $122.00 |
| 118.000.340D.1 | REPAIR KIT MOTOR PUMP 11,12,13,16,27,60 J56 FRAME 1 PHASE MTR | $111.00 |
| 118.000.340F | KIT REPAIR MOTOR PUMP 11,12,13,16,27,60 J56 FRAME 1 OR 3 PH | Call |
| 118.000.340J | REPAIR KIT MOTOR PUMP 11,12,13,16,27,60 J56 FRAME 3 PHASE MTR | $125.00 |
| 118.000.340J.1 | REPAIR KIT MOTOR PUMP 11,12,13,16,27,60 J56 FRAME 1 PHASE MTR | $113.00 |
| 118.000.340K | KIT REPAIR MOTOR PUMP 12S INCLUDES .62 TYPE 21 EPDM-CARB\SIL | $88.00 |
| 118.000.340N | KIT REPAIR MOTOR PUMP 11,12,13,16,27,60 J56 FRAME 1 OR 3 P | $97.00 |
| 118.000.340R | KIT REPAIR MOTOR PUMP 11,12,13,16,27,60 J56 FRAME 3 PHASE M | $88.00 |
| 118.000.340R.1 | KIT REPAIR MOTOR PUMP 11,12,13,16,27,60 J56 FRAME 1 PHASE M | $74.00 |
| 118.000.341 | REPAIR KIT MOTOR PUMP 51,61,73,74 J56 FRAME 3 PHASE MTR | $50.00 |
| 118.000.341.1 | REPAIR KIT MOTOR PUMP 51,61,73,74 J56 FRAME 1 PHASE MTR | $42.00 |
| 118.000.341A | REPAIR KIT MOTOR PUMP 51,61,73,74 J56 FRAME 3 PHASE MTR | $91.00 |
| 118.000.341A.1 | REPAIR KIT MOTOR PUMP 51,61,73,74 J56 FRAME 1 PHASE MTR | $78.00 |
| 118.000.341B | REPAIR KIT MOTOR PUMP 51,61,73,74 J56 FRAME 3 PHASE MTR | $91.00 |
| 118.000.341B.1 | REPAIR KIT MOTOR PUMP 51,61,73,74 J56 FRAME 1 PHASE MTR | $78.00 |
| 118.000.341C | REPAIR KIT MOTOR PUMP 51,61,73,74 J56 FRAME 3 PHASE MTR | $88.00 |
| 118.000.341C.1 | REPAIR KIT MOTOR PUMP 51,61,73,74 J56 FRAME 1 PHASE MTR | $74.00 |
| 118.000.341D | REPAIR KIT MOTOR PUMP 51,61,73,74 J56 FRAME 3 PHASE MTR | $122.00 |
| 118.000.341D.1 | REPAIR KIT MOTOR PUMP 51,61,73,74 J56 FRAME 1 PHASE MTR | $111.00 |
| 118.000.341F | REPAIR KIT MOTOR PUMP 51,61,73,74 J56 FRAME 3 PHASE MTR | $130.00 |
| 118.000.341F.1 | REPAIR KIT MOTOR PUMP 51,61,73,74 J56 FRAME 1 PHASE MT | $117.00 |
| 118.000.341G | REPAIR KIT MOTOR PUMP 51,61,73,74 J56 FRAME 3 PHASE MTR | $88.00 |
| 118.000.341G.1 | REPAIR KIT MOTOR PUMP 51,61,73,74 J56 FRAME 1 PHASE MTR | $74.00 |
| 118.000.343 | KIT REPAIR MOTOR PUMP 15,16,17,18,19,80 JM FRAME MTR 1.50 TYP | $159.00 |
| 118.000.343A | KIT REPAIR MOTOR PUMP 15,16,17,18,19,80 JM FRAME MTR 1.50 | $190.00 |
| 118.000.343B | KIT REPAIR MOTOR PUMP 15,16,17,18,19,80 JM FRAME MTR 1.50 | $201.00 |
| 118.000.343C | KIT REPAIR MOTOR PUMP 15,16,17,18,19,80 JM FRAME MTR 1.50 T | $232.00 |
| 118.000.343D | KIT REPAIR MOTOR PUMP 15,16,17,18,19,80 JM FRAME MTR 1.50 | $201.00 |
| 118.000.343F | KIT REPAIR MOTOR PUMP 15,16,17,18,19,80 JM FRAME MTR 1.50 | $391.00 |
| 118.000.343G | KIT REPAIR MOTOR PUMP 15,16,17,18,19,80 JM FRAME MTR 1.50 TY | $213.00 |
| 118.000.343H | KIT REPAIR MOTOR PUMP 15,16,17,18,19,80 JM FRAME MTR 1.50 TY | $223.00 |
| 118.000.343J | KIT REPAIR MOTOR PUMP 15,16,17,18,19,80 JM FRAME MTR 1.50 T | $370.00 |
| 118.000.343K | REPAIR KIT FP19 VN-CM SEAL | $203.00 |
| 118.000.343L | KIT REPAIR MOTORPUMP ;15,16,17,18,19,80 JM FRAME MTR;1.50 TYPE 21 BN-CARB\CM SEAL ;316SS SEAL, RETAINER, AND SHAFT SLEEVE | $476.00 |
| 118.000.343M | KIT REPAIR MOTOR PUMP 15,16,17,18,19,80 JM FRAME MTR 1.50 | $168.00 |
| 118.000.343N | KIT REPAIR MOTOR PUMP 15,16,17,18,19,80 JM FRAME MTR 1.50 | $168.00 |
| 118.000.343P | KIT REPAIR MOTOR PUMP 15,16,17,18,19,80 JM FRAME MTR 1.50 | $371.00 |
| 118.000.343Q | KIT REPAIR MOTOR PUMP 15,16,17,18,19,80 JM FRAME MTR 1.50 | $403.00 |
| 118.000.343R | KIT REPAIR MOTOR PUMP 15,16,17,18,19,80 JM FRAME MTR 1.50 TY | $393.00 |
| 118.000.343S | REPAIR KIT 5.5 MAX IMP JM FR 16,17,18,19,15 SERIES BN-CM | $264.00 |
| 118.000.344 | KIT REPAIR MOTOR PUMP 50,52,53,54,55,56,81 JM145-JM215 FRAME | $156.00 |
| 118.000.344A | KIT REPAIR MOTOR PUMP 50,52,53,54,55,56,81 JM145-JM215 | $190.00 |
| 118.000.344B | KIT REPAIR MOTOR PUMP 50,52,53,54,55,56,81 JM145-JM215 FRAME | $199.00 |
| 118.000.344C | KIT REPAIR MOTOR PUMP 50,52,53,54,55,56,81 JM145-JM215 FRAME | $199.00 |
| 118.000.344D | KIT REPAIR MOTOR PUMP 50,52,53,54,55,56,81 JM145-JM215 FRAME | $368.00 |
| 118.000.344F | KIT REPAIR MOTOR PUMP 50,52,53,54,55,56,81 JM145-JM215 FRAME | $415.00 |
| 118.000.344G | KIT REPAIR MOTOR PUMP 50,52,53,54,55,56,81 JM145-JM215 FRAME | $223.00 |
| 118.000.344J | KIT REPAIR MOTOR PUMP 50,52,53,54,55,56,81 JM145-JM215 FRAME | $213.00 |
| 118.000.344K | KIT REPAIR MOTOR PUMP 50,52,53,54,55,56,81 JM145-JM215 FRAME | $168.00 |
| 118.000.344L | KIT REPAIR MOTOR PUMP 50,52,53,54,55,56,81 JM145-JM215 FRAME | $174.00 |
| 118.000.344M | KIT REPAIR MOTOR PUMP 50,52,53,54,55,56,81 JM145-JM215 FRAME | $395.00 |
| 118.000.344N | KIT REPAIR MOTOR PUMP 50,52,53,54,55,56,81 JM145-JM215 FRAME | $217.00 |
| 118.000.344P | KIT REPAIR MOTOR PUMP 50,52,53,54,55,56,81 JM145-JM215 FRAME | $384.00 |
| 118.000.345 | KIT REPAIR MOTOR PUMP 55,56 JM254-JM325 FRAME MTR 1.75 TYPE | $272.00 |
| 118.000.345A | KIT REPAIR MOTOR PUMP 55,56 JM254-JM326 FRAME MTR 1.75 TYPE | $585.00 |
| 118.000.345B | KIT REPAIR MOTOR PUMP 55,56 JM254-JM326 FRAME MTR 1.75 TYPE | $625.00 |
| 118.000.345C | KIT REPAIR MOTOR PUMP 55,56 JM254-JM325 FRAME MTR 1.75 TYPE | $953.00 |
| 118.000.345D | KIT REPAIR MOTOR PUMP 55,56 JM254-JM326 FRAME MTR INCLUDES | $408.00 |
| 118.000.345E | KIT REPAIR MOTOR PUMP 55,56 JM254-JM326 FRAME MTR 1.75 TYPE | $445.00 |
| 118.000.345F | KIT REPAIR MOTOR PUMP 55,56 JM254-JM326 FRAME MTR 1.75 TYPE | $625.00 |
| 118.000.345G | KIT REPAIR MOTOR PUMP 55,56 JM254-JM326 FRAME MTR 1.75 TYPE | $806.00 |
| 118.000.345H | KIT REPAIR MOTOR PUMP 55,56 JM254-JM325 FRAME MTR 1.75 TYPE | $824.00 |
| 118.000.345J | KIT REPAIR MOTOR PUMP 55,56 JM254-JM326 FRAME MTR 1.75 TYPE | $764.00 |
| 118.000.349 | REPAIR KIT 75,76 PMP BUNA SEAL | $187.00 |
| 118.000.349A | REPAIR KIT 75 76 PMP VN SEAL | $230.00 |
| 118.000.350 | REPAIR KIT FPT/HYT SERIES VN-CM SEAL | $122.00 |
| 118.000.350A | REPAIR KIT FPT/HYT SERIES BN-CM SEAL | $110.00 |
| 118.000.351 | REPAIR KIT FPH51,61,73,74 SERIES VN-CM SEAL | $97.00 |
| 118.000.351A | REPAIR KIT FPH51,61,73,74 SERIES BN-CM SEAL | $91.00 |
| 118.000.352 | REPAIR KIT RKLD, FPD, SSD, HYD SERIES VN-CM SEAL | $177.00 |
| 118.000.352A | REPAIR KIT FRAME PUMP 14,15,16,17,19,75 BN-CM SEAL | $156.00 |
| 118.000.352B | REPAIR KIT RKLD, FPD, SSD, HYD SERIES VN-SIL SEAL | $408.00 |
| 118.000.352C | REPAIR KIT FRAME PUMP 14,15,16,17,19,75 EPDM-NR SEAL | $187.00 |
| 118.000.352D | REPAIR KIT 6.5 MAX IMP 56C FR 50 52 54 56 SERIES VN-NR SEAL | $277.00 |
| 118.000.353 | REPAIR KIT PSP, PSD, PSH SERIES VN-CM SEAL | $282.00 |
| 118.000.353A | REPAIR KIT PSP, PSD, PSH | $597.00 |
| 118.000.353B | REPAIR KIT PSP, PSD, PSH SERIES BN-CM SEAL | $299.00 |
| 118.000.380 | KIT REPAIR MOTOR PUMP 71,72,77,78,82 C56 FRAME 3 PHASE MTR .6 | Call |
| 118.000.380.1 | KIT REPAIR MOTOR PUMP 71,72,77,78,82 C56 FRAME 1 PHASE MTR .6 | $173.00 |
| 118.000.380A | KIT REPAIR MOTOR PUMP 71,72,77,78,82 C56 FRAME 1 PHASE MTR .6 | Call |
| 118.000.380B | KIT REPAIR MOTOR PUMP 71,72,77,78,82 C56 FRAME 1 OR 3 PHASE M | Call |
| 118.000.380C | KIT REPAIR MOTOR PUMP 71,72,77,78,82 C56 FRAME 1 OR 3 PHASE M | Call |
| 118.000.381 | KIT REPAIR MOTOR PUMP 15,16,17,18,19 C56 FRAME MTR INCLUDES | $268.00 |
| 118.000.381A | KIT REPAIR MOTOR PUMP 15,16,17,18,19 C56 FRAME MTR 1.50 TY | $616.00 |
| 118.000.381B | KIT REPAIR MOTOR PUMP 15,16,17,18,19 C56 FRAME MTR 1.50 TY | $323.00 |
| 118.000.381C | KIT REPAIR MOTOR PUMP 15,16,17,18,19 C56 FRAME MTR INCLUDES | $310.00 |
| 118.000.381D | KIT REPAIR MOTOR PUMP 15,16,17,18,19 C56 FRAME MTR 1.50 TY | $777.00 |
| 118.000.381E | KIT REPAIR MOTOR PUMP 15,16,17,18,19 C56 FRAME MTR INCLUDES | $447.00 |
| 118.000.381F | KIT REPAIR MOTOR PUMP 15,16,17,18,19 C56 FRAME MTR 1.50 TYP | $438.00 |
| 118.000.382 | KIT REPAIR MOTOR PUMP 50,52,53,54,55,56 C56 FRAME MTR 1.50 | $265.00 |
| 118.000.382A | KIT REPAIR MOTOR PUMP 50,52,53,54,55,56 C56 FRAME MTR 1.50 | $614.00 |
| 118.000.382B | KIT REPAIR MOTOR PUMP 50,52,53,54,55,56 C56 FRAME MTR 1.50 | $322.00 |
| 118.000.382C | KIT REPAIR MOTOR PUMP 50,52,53,54,55,56 C56 FRAME MTR 1.50A | $308.00 |
| 118.000.382D | KIT REPAIR MOTOR PUMP 50,52,53,54,55,56 C56 FRAME MTR 1.50 | $776.00 |
| 118.000.382E | KIT REPAIR MOTOR PUMP 50,52,53,54,55,56 C56 FRAME MTR 1.50A | $447.00 |
| 118.000.383 | KIT REPAIR MOTOR PUMP 57 JM145-JM215 FRAME MTR 1.50 TYPE 21 | $177.00 |
| 118.000.383A | KIT REPAIR MOTOR PUMP 57 JM145-JM215 FRAME MTR 1.50 TYPE 21 | $264.00 |
| 118.000.383B | KIT REPAIR MOTOR PUMP 57 JM145-JM215 FRAME MTR 1.50 TYPE 21 | $221.00 |
| 118.000.383C | KIT REPAIR MOTOR PUMP 57 JM145-JM215 FRAME MTR 1.50 TYPE 21 | $221.00 |
| 118.000.383D | KIT REPAIR MOTOR PUMP 57 JM145-JM215 FRAME MTR 1.50 TYPE 21 | $391.00 |
| 118.000.383E | KIT REPAIR MOTOR PUMP 57 JM145-JM215 FRAME MTR 1.50 TYPE 21 | $455.00 |
| 118.000.383F | KIT REPAIR MOTOR PUMP 57 JM145-JM215 FRAME MTR 1.50 TYPE 21 | $391.00 |
| 118.000.383G | KIT REPAIR MOTOR PUMP 57 JM145-JM215 FRAME MTR 1.50 TYPE 21 | $197.00 |
| 118.000.385 | KIT REPAIR MOTOR PUMP 57 JM254-JM326 FRAME MTR 1.75 TYPE 21 | $297.00 |
| 118.000.385A | REPAIR KIT MOTOR PUMP 57 JM254-JM326 FRAME MTR 1.75" TYPE | $689.00 |
| 118.000.385B | KIT REPAIR MOTOR PUMP 57 JM254-JM326 FRAME MTR 1.75 TYPE 21 | $647.00 |
| 118.000.385C | KIT REPAIR MOTOR PUMP 57 JM254-JM326 FRAME MTR 1.75 TYPE 21 | $647.00 |
| 118.000.385D | REPAIR KIT MOTOR PUMP 57 JM254-JM326 FRAME MTR 1.75" TYPE | $489.00 |
| 118.000.385E | REPAIR KIT MOTOR PUMP 57 JM254-JM326 FRAME MTR 1.75" TYPE | $1,051.00 |
| 118.000.385F | KIT REPAIR MOTOR PUMP 57 JM254-JM326 FRAME MTR 1.75 TYPE 21 | $825.00 |
| 118.000.385G | REPAIR KIT MOTOR PUMP 57 JM254-JM326 FRAME MTR 1.75" TYPE | $871.00 |
| 118.000.385H | REPAIR KIT MOTOR PUMP 57 JM254-JM326 FRAME MTR 1.75" TYPE | $511.00 |
| 118.000.386 | KIT REPAIR MOTOR PUMP 62 JM FRAME 1.50 TYPE 21 BN-CM SEAL | $169.00 |
| 118.000.386A | KIT REPAIR MOTOR PUMP 62 JM FRAME 1.50 TYPE 21 VN-CM SEAL | $212.00 |
| 118.000.386B | KIT REPAIR MOTOR PUMP 62 JM FRAME 1.50 TYPE 21 VN-CARB\SIL | $219.00 |
| 118.000.386C | KIT REPAIR MOTOR PUMP 62 JM FRAME 1.50 TYPE 21 EPDM-CARB\SI | $212.00 |
| 118.000.386E | KIT REPAIR MOTOR PUMP 62 JM FRAME 1.50 TYPE 21 VN-SIL SEAL | $403.00 |
| 118.000.386F | KIT REPAIR MOTOR PUMP 62 JM FRAME 1.50 TYPE 21 EPDM-SIL SEA | $339.00 |
| 118.000.387 | REPAIR KIT 9.0 MAX IMP JP FR 63 SERIES BUNA SEAL | $502.00 |
| 118.000.387A | REPAIR KIT 9.0 MAX IMP JP FR 63 SERIES VN-CM SEAL | $556.00 |
| 118.000.387B | KIT REPAIR MOTOR PUMP 63 JP145-JP184 FRAME MTR 1.50 TYPE 21 | $589.00 |
| 118.000.388 | KIT REPAIR MOTOR PUMP 63 JP213-JP326 FRAME MTR 1.75 TYPE 21 | $324.00 |
| 118.000.388A | KIT REPAIR MOTOR PUMP 63 JP213-JP326 FRAME MTR 1.75 TYPE 21 | $801.00 |
| 118.000.388B | KIT REPAIR MOTOR PUMP 63 JP213-JP326 FRAME MTR 1.75 TYPE 21 | $685.00 |
| 118.000.388C | KIT REPAIR MOTOR PUMP 63 JP213-JP326 FRAME MTR 1.75 TYPE 21 | $1,162.00 |
| 118.000.388D | KIT REPAIR MOTOR PUMP 63 JP213-JP326 FRAME MTR 1.75 TYPE 21 | $685.00 |
| 118.000.388E | KIT REPAIR MOTOR PUMP 63 JP213-JP326 FRAME MTR 1.75 TYPE 21 | $840.00 |
| 118.000.388F | KIT REPAIR MOTOR PUMP 63 JP213-JP326 FRAME MTR 1.75 TYPE 21 | $566.00 |
| 118.000.389 | REPAIR KIT MOTOR PUMP 68,69 J56 FRAME 3 PHASE MTR INCLUDES | $48.00 |
| 118.000.389.1 | REPAIR KIT MOTOR PUMP 68,69 J56 FRAME 1 PHASE MTR INCLUDES | $42.00 |
| 118.000.389A | REPAIR KIT MOTOR PUMP 68,69 J56 FRAME 3 PHASE MTR INCLUDES | $88.00 |
| 118.000.389A.1 | REPAIR KIT MOTOR PUMP 68,69 J56 FRAME 1 PHASE MTR INCLUDES | $78.00 |
| 118.000.389B | REPAIR KIT MOTOR PUMP 68,69 J56 FRAME 3 PHASE MTR INCLUDES | $91.00 |
| 118.000.389B.1 | REPAIR KIT MOTOR PUMP 68,69 J56 FRAME 1 PHASE MTR INCLUDES | $82.00 |
| 118.000.389C | REPAIR KIT MOTOR PUMP 68,69 J56 FRAME 3 PHASE MTR INCLUDES | $85.00 |
| 118.000.389C.1 | REPAIR KIT MOTOR PUMP 68,69 J56 FRAME 1 PHASE MTR INCLUDES | $74.00 |
| 118.000.389D | REPAIR KIT MOTOR PUMP 68,69 J56 FRAME 3 PHASE MTR INCLUDES | $117.00 |
| 118.000.389D.1 | REPAIR KIT MOTOR PUMP 68,69 J56 FRAME 1 PHASE MTR INCLUDES | $107.00 |
| 118.000.389E | REPAIR KIT MOTOR PUMP 68,69 J56 FRAME 3 PHASE MTR INCLUDES | $128.00 |
| 118.000.389E.1 | REPAIR KIT MOTOR PUMP 68,69 J56 FRAME 1 PHASE MTR INCLUDES | $107.00 |
| 118.000.389F | REPAIR KIT MOTOR PUMP 68,69 J56 FRAME 3 PHASE MTR INCLUDES | $85.00 |
| 118.000.389F.1 | REPAIR KIT MOTOR PUMP 68,69 J56 FRAME 1 PHASE MTR INCLUDES | $74.00 |
| 118.000.400 | REPAIR KIT 82 PUMP | Call |
| 118.000.403 | KIT REPAIR MOTOR PUMP 92 TCZ FRAME MTR INCLUDES SLEEVE, GAS | $233.00 |
| 118.000.403A | KIT REPAIR MOTOR PUMP 92 TCZ FRAME MTR INCLUDES 1.50 TYPE | $428.00 |
| 118.000.403B | KIT REPAIR MOTOR PUMP 92 TCZ FRAME MTR INCLUDES 1.50 TYPE 2 | $278.00 |
| 118.000.403C | KIT REPAIR MOTOR PUMP 92 TCZ FRAME MTR INCLUDES 1.50 TYPE 2 | $270.00 |
| 118.000.404 | KIT REPAIR MOTOR PUMP 93,94 JP FRAME MTR INCLUDES 1.75 TYPE | $324.00 |
| 118.000.404A | KIT REPAIR MOTOR PUMP 93,94 JP FRAME MTR INCLUDES 1.75 TYPE | $702.00 |
| 118.000.404B | KIT REPAIR MOTOR PUMP 93,94 JP FRAME MTR INCLUDES 1.75 TYPE | $673.00 |
| 118.000.404C | KIT REPAIR MOTOR PUMP 93,94 JP FRAME MTR INCLUDES 1.75 TYPE | $673.00 |
| 118.000.404D | KIT REPAIR MOTOR PUMP 93,94 JP FRAME MTR INCLUDES 1.75 TYPE | $1,063.00 |
| 118.000.404E | KIT REPAIR MOTOR PUMP 93,94 JP FRAME MTR INCLUDES 1.75 TYPE | $840.00 |
| 118.000.405 | KIT REPAIR MOTOR PUMP 95,96 JP FRAME MTR INCLUDES 1.75 TYPE | $337.00 |
| 118.000.405A | KIT REPAIR MOTOR PUMP 95,96 JP FRAME MTR INCLUDES 1.75 TYPE | $716.00 |
| 118.000.405B | KIT REPAIR MOTOR PUMP 95,96 JP FRAME MTR INCLUDES 1.75 TYPE | $687.00 |
| 118.000.405C | KIT REPAIR MOTOR PUMP 95,96 JP FRAME MTR INCLUDES 1.75 TYPE | $687.00 |
| 118.000.405D | KIT REPAIR MOTOR PUMP 95,96 JP FRAME MTR INCLUDES 1.75 TYPE | $1,077.00 |
| 118.000.405E | KIT REPAIR MOTOR PUMP 95,96 JP FRAME MTR INCLUDES 1.75 TYPE | $839.00 |
| 118.000.405F | KIT REPAIR MOTOR PUMP 95,96 JP FRAME MTR INCLUDES 1.75 TYPE | $902.00 |
| 118.000.406 | KIT REPAIR MOTOR PUMP 97 JP FRAME MTR 1.75 TYPE 21 BN-CARB\ | $347.00 |
| 118.000.406A | KIT REPAIR MOTOR PUMP 97 JP FRAME MTR 1.75 TYPE 21 VN-CM SE | $725.00 |
| 118.000.406B | KIT REPAIR MOTOR PUMP 97 JP FRAME MTR 1.75 TYPE 21 VN-CARB\ | $695.00 |
| 118.000.406C | KIT REPAIR MOTOR PUMP 95,96 JP FRAME MTR INCLUDES 1.75 TYPE | $1,077.00 |
| 118.000.406D | KIT REPAIR MOTOR PUMP ;97 JP FRAME MTR ;1.75 TYPE 21 EPDM-CAR | $695.00 |
| 118.000.406E | KIT REPAIR MOTOR PUMP 97 JP FRAME MTR 1.75 TYPE 21 EPDM-SIL | $853.00 |
| 118.000.410 | KIT REPAIR MOTOR PUMP 102,103 JP213-JP326 FRAME MTR 1.75 TYPE | $327.00 |
| 118.000.410A | KIT REPAIR MOTOR PUMP 102,103 JP213-JP326 FRAME MTR 1.75 TYPE | $514.00 |
| 118.000.410B | KIT REPAIR MOTOR PUMP 102,103 JP213-JP326 FRAME MTR 1.75 TYPE | $672.00 |
| 118.000.410C | KIT REPAIR MOTOR PUMP 102,103 JP213-JP326 FRAME MTR 1.75 TYPE | $672.00 |
| 118.000.410D | KIT REPAIR MOTOR PUMP 102,103 JP213-JP326 FRAME MTR 1.75 TYPE | $873.00 |
| 118.000.410E | KIT REPAIR MOTOR PUMP 102,103 JP213-JP326 FRAME MTR 1.75 TYPE | $836.00 |
| 118.000.410G | KIT REPAIR MOTOR PUMP 102,103 JP213-JP326 FRAME MTR 1.75 TY | $699.00 |
| 118.000.410H | KIT REPAIR MOTOR PUMP 102,103 JP213-JP326 FRAME MTR 1.75 TY | $1,058.00 |
| 118.000.412 | KIT REPAIR MOTOR PUMP 104,105 JP FRAME MTR 1.75 TYPE 21 BN-CA | $330.00 |
| 118.000.412A | KIT REPAIR MOTOR PUMP 104,105 JP FRAME MTR 1.75 TYPE 21 VN-CA | $702.00 |
| 118.000.412B | KIT REPAIR MOTOR PUMP 104,105 JP FRAME MTR 1.75 TYPE 21 VN-CA | $674.00 |
| 118.000.412C | KIT REPAIR MOTOR PUMP 104,105 JP FRAME MTR 1.75 TYPE 21 EPDM- | $674.00 |
| 118.000.412E | KIT REPAIR MOTOR PUMP 104,105 JP FRAME MTR 1.75 TYPE 21 VN- | $1,061.00 |
| 118.000.413 | KIT REPAIR MOTOR PUMP 102,103 JP143-JP184 FRAME MTR 1.50 TYPE | $202.00 |
| 118.000.413A | KIT REPAIR MOTOR PUMP 102,103 JP143-JP184 FRAME MTR 1.50 TYPE | $224.00 |
| 118.000.413B | KIT REPAIR MOTOR PUMP 102,103 JP143-JP184 FRAME MTR 1.50 TYPE | $286.00 |
| 118.000.413C | KIT REPAIR MOTOR PUMP 102,103 JP143-JP184 FRAME MTR 1.50 TYPE | $403.00 |
| 118.000.413D | KIT REPAIR MOTOR PUMP 102,103 JP143-JP184 FRAME MTR 1.50 TYPE | $278.00 |
| 118.000.413E | KIT REPAIR MOTOR PUMP 102,103 JP143-JP184 FRAME MTR 1.50 TYPE | $380.00 |
| 118.000.413F | KIT REPAIR MOTOR PUMP 102,103 JP143-JP184 FRAME MTR 1.50 TYPE | $429.00 |
| 118.000.413G | KIT REPAIR MOTOR PUMP 102,103 JP143-JP184 FRAME MTR 1.50 TYPE | $625.00 |
| 118.000.448 | REPAIR KIT ENG GRP "F" BN-CM | $153.00 |
| 118.000.449 | REPAIR KIT ENG GRP "F" VN-CM | $169.00 |
| 118.000.463 | REPAIR KIT GROUP W WITH HARDWARE 1.50 SEAL BN-CM | $156.00 |
| 118.000.466 | KIT REPAIR MOTOR PUMP 105/58 JM145-JM184 FRAME MTR 1.50 TYP | $174.00 |
| 118.000.466A | KIT REPAIR MOTOR PUMP 105 JM145-JM184 FRAME MTR 1.50 TYPE 2 | $270.00 |
| 118.000.466B | KIT REPAIR MOTOR PUMP 105 JM145-JM184 FRAME MTR 1.50 TYPE 2 | $219.00 |
| 118.000.466C | KIT REPAIR MOTOR PUMP 105 JM145-JM184 FRAME MTR 1.50 TYPE 2 | $453.00 |
| 118.000.466D | KIT REPAIR MOTOR PUMP 105 JM145-JM184 FRAME MTR 1.50 TYPE 2 | $219.00 |
| 118.000.466E | KIT REPAIR MOTOR PUMP 105 JM145-JM184 FRAME MTR 1.50 TYPE 2 | $391.00 |
| 118.000.491 | REPAIR KIT FRAME PUMP 13,60 BN-CM SEAL | $91.00 |
| 118.000.491A | REPAIR KIT FRAME PUMP FPH 13,60 VN-CM SEAL | $103.00 |
| 118.000.516A | REPAIR KIT HOT SERIES J56 FRAME .62 TYPE 9 TEFLON-SILCARB | $2,089.00 |
| 118.000.527 | KIT REPAIR MOTOR PUMP 75 JM FRAME 7.5 HP MTR 1.50 TYPE 21 | $200.00 |
| 118.000.527A | REPAIR KIT 5.5 MAX IMP JM FR 7.5HP MTR 75 SERIES BN-CM | $168.00 |
| 118.000.527B | KIT REPAIR MOTOR PUMP 75 JM FRAME 7.5 HP MTR 1.50 TYPE 21 | $211.00 |
| 118.000.527C | REPAIR KIT 5.5 MAX IMP JM FR 7.5HP MTR 75 SERIES VN-SIL | $405.00 |
| 118.000.527D | KIT REPAIR MOTOR PUMP 75 JM FRAME 7.5 HP MTR 1.50 TYPE 21 | $201.00 |
| 118.000.527E | KIT REPAIR MOTOR PUMP 75 JM FRAME 5 HP MTR 1.50 TYPE 21 VN- | $225.00 |
| 118.000.528 | REPAIR KIT FRAME PUMP SSD SERIES 316SS VN-CM SEAL | $506.00 |
| 118.000.529 | KIT REPAIR MOTOR PUMP 59 JM145-JM215 FRAME MTR 1.50 TYPE 21 | $177.00 |
| 118.000.529A | KIT REPAIR MOTOR PUMP 59 JM145-JM215 FRAME MTR 1.50 TYPE 21 | $256.00 |
| 118.000.529B | KIT REPAIR MOTOR PUMP 59 JM145-JM215 FRAME MTR 1.50 TYPE 2 | $221.00 |
| 118.000.529C | KIT REPAIR MOTOR PUMP 59 JM145-JM215 FRAME MTR 1.50 TYPE 2 | $455.00 |
| 118.000.529D | KIT REPAIR MOTOR PUMP 59 JM145-JM215 FRAME MTR 1.50 TYPE 2 | $221.00 |
| 118.000.529E | KIT REPAIR MOTOR PUMP 59 JM145-JM215 FRAME MTR 1.50 TYPE 2 | $391.00 |
| 118.000.530 | KIT REPAIR MOTOR PUMP 59 JM254-JM326 FRAME MTR 1.75 TYPE 21 | $410.00 |
| 118.000.530A | KIT REPAIR MOTOR PUMP 59 JM254-JM326 FRAME MTR 1.75 TYPE 21 | $709.00 |
| 118.000.530B | KIT REPAIR MOTOR PUMP 59 JM254-JM326 FRAME MTR 1.75 TYPE 21 | $758.00 |
| 118.000.530C | KIT REPAIR MOTOR PUMP 59 JM254-JM326 FRAME MTR 1.75 TYPE 21 | $758.00 |
| 118.000.530D | KIT REPAIR MOTOR PUMP 59 JM254-JM326 FRAME MTR 1.75 TYPE 21 | $1,072.00 |
| 118.000.530E | KIT REPAIR MOTOR PUMP 59 JM254-JM326 FRAME MTR 1.75 TYPE 21 | $821.00 |
| 118.000.530F | KIT REPAIR MOTOR PUMP 59 JM254-JM326 FRAME MTR 1.75 TYPE 21 | $982.00 |
| 118.000.531 | REPAIR KIT 8.0 MAX IMP JM FR 150 SERIES BN-CM SEAL | $169.00 |
| 118.000.531A | REPAIR KIT 8.0 MAX IMP JM FR 150 SERIES VN-CM SEAL | $212.00 |
| 118.000.531B | KIT REPAIR MOTOR PUMP 150 JM140/180 FRAME MTR 1.50 TYPE 21 | $219.00 |
| 118.000.532 | REPAIR KIT FRAME PUMP 16 BN-CM SEAL | $88.00 |
| 118.000.532A | REPAIR KIT FRAME PUMP FPH 16 VN-CM SEAL | $103.00 |
| 118.000.535 | REPAIR KIT 5.5 MAX IMP JM FR 8716 SERIES BN-CM | $167.00 |
| 118.000.535A | REPAIR KIT 5.5 MAX IMP JM FR 8716 SERIES VN-CM | $199.00 |
| 118.000.535B | KIT REPAIR MOTOR PUMP 8716 JM FRAME MTR 1.50 TYPE 21 VN-CAR | $209.00 |
| 118.000.535C | KIT REPAIR MOTOR PUMP 8716 JM FRAME MTR 1.50 TYPE 21 EPDM-C | $233.00 |
| 118.000.535D | KIT REPAIR MOTOR PUMP 8716 JM FRAME MTR 1.50 TYPE 21 EPDM-C | $235.00 |
| 118.000.535E | KIT REPAIR MOTOR PUMP 8716 JM FRAME MTR 1.50 TYPE 21 VN-SIL | $395.00 |
| 118.000.536 | REPAIR KIT 5.5 MAX IMP JM FR 8717 SERIES BN-CM | $167.00 |
| 118.000.536A | REPAIR KIT 5.5 MAX IMP JM FR 8717 SERIES VN-CM | $199.00 |
| 118.000.536B | KIT REPAIR MOTOR PUMP 8717 JM FRAME MTR 1.50 TYPE 21 VN-CAR | $209.00 |
| 118.000.536C | KIT REPAIR MOTOR PUMP 8717 JM FRAME MTR 1.50 TYPE 21 EPDM-C | $209.00 |
| 118.000.536D | REPAIR KIT 5.5 MAX IMP JM FR 8717 SERIES VN-SIL | $395.00 |
| 118.000.537 | REPAIR KIT 3.5 MAX IMP 1PH J56 FR 68S 316SS VN-CM | $105.00 |
| 118.000.538.2 | REPAIR KIT MOTOR PUMP 13S J56 FRAME 3 PHASE MTR 316SS TYPE | $383.00 |
| 118.000.538C.2 | REPAIR KIT MOTOR PUMP 13S J56 FRAME 3 PHASE MTR 316SS TYPE | $421.00 |
| 118.000.539 | KIT REPAIR MOTOR PUMP 15S,17S,19GS,19GNS TC140 FRAME MTR | $851.00 |
| 118.000.539A | KIT REPAIR MOTOR PUMP 15S,17S,19GS,19GNS TC140 FRAME MTR | $1,108.00 |
| 118.000.540 | KIT REPAIR MOTOR PUMP;15S,17S,19GS,19GNS TC180 FRAME MTR | $923.00 |
| 118.000.540A | KIT REPAIR MOTOR PUMP;15S,17S,19GS,19GNS TC180 FRAME MTR | $1,178.00 |
| 118.000.541 | KIT REPAIR MOTOR PUMP;15S,17S,19GS TC210 FRAME MTR ;1.25 | $999.00 |
| 118.000.541A | KIT REPAIR MOTOR PUMP;15S,17S,19GS TC210 FRAME MTR ;1.25 | $1,251.00 |
| 118.000.542 | KIT REPAIR MOTOR PUMP WJL 11,60 J56 FRAME INCLUDES .62 TYPE | $470.00 |
| 118.000.542A | REPAIR KIT WJL 11,60 J56 FRAME .62 TYPE 21 VN-SILCARB SEAL | $503.00 |
| 118.000.543 | REPAIR KIT 5.5 MAX IMP JP FR HOT500 SERIES TEF-SIL | $4,223.00 |
| 118.000.544 | REPAIR KIT 5.5 MAX IMP JP FR DSHE15,16,17,18,19 SERIES BN-CM | $388.00 |
| 118.000.544A | REPAIR KIT 5.5 MAX IMP JP FR DSHE15,16,17,18,19 SERIES VN-NR | $523.00 |
| 118.000.545 | REPAIR KIT 5.5 MAX IMP TCV FR VFE16,17,19G,19GN SERIES | $123.00 |
| 118.000.546 | REPAIR KIT 6.5 MAX IMP TCV FR VWE50,52,54,55,56 SERIES | $128.00 |
| 118.000.558 | KIT REPAIR MOTOR PUMP 69DC J42 FRAME MTR INCLUDES .62 TYPE | $85.00 |
| 118.000.558A | KIT REPAIR MOTOR PUMP 69DC J42 FRAME MTR INCLUDES .62 TYPE | $119.00 |
| 118.000.559 | KIT REPAIR MOTOR PUMP LTC11,60 J56 FRAME INCLUDES .62 TYPER | $403.00 |
| 118.000.560 | KIT REPAIR MOTOR PUMP LTC15,16,17,18,19,19G,19GN,25 JP FRAME | $278.00 |
| 118.000.561 | KIT REPAIR MOTOR PUMP LTC50,52,54 JP FRAME MTR 1.50 TYPE 21 | $270.00 |
| 118.000.563 | REPAIR KIT PSP, PSD, PSH STAINLESS STEEL DOUBLE SEAL VN-CM | $620.00 |
| 118.000.563A | REPAIR KIT PSP, PSD, PSH STAINLESS STEEL DOUBLE SEAL | $1,734.00 |
| 118.000.564 | REPAIR KIT 5.5 MAX IMP TCV FR VFE17S,19GS,19GNS,25S SERIES | $279.00 |
| 118.000.574 | KIT MOUNTING GROUP "W" JM284,286 FRAME BN-CM SEAL WITH | $300.00 |
| 118.000.575 | REPAIR KIT 5.5 MAX IMP JP FR 16,17,18,19,15 SERIES BN-CM | $277.00 |
| 118.000.575A | REPAIR KIT 5.5 MAX IMP JP FR 16,17,18,19,15 SERIES VN-CM | $292.00 |
| 118.000.575B | REPAIR KIT 5.5 MAX IMP JP FR 16,17,18,19,15 SERIES VN-NR | $367.00 |
| 118.000.576 | REPAIR KIT 56J FR 125B BN-CM SEAL NSF | $81.00 |
| 118.000.577 | REPAIR KIT JM FR 16B,17B,15B BN-CM NSF | $200.00 |
| 118.000.578 | REPAIR KIT JM FR 55FB,56FB 10,15HP BN-CM SEAL NSF | $210.00 |
| 118.000.580 | REPAIR KIT JM FR 57B 25-40HP BN-CM SEAL NSF | $560.00 |
| 118.000.581 | REPAIR KIT MOTOR PUMP 231,232 J56 FRAME 3 PHASE MTR | $80.00 |
| 118.000.581.1 | REPAIR KIT MOTOR PUMP 231,232 J56 FRAME 1 PHASE MTR | $72.00 |
| 118.000.581C | REPAIR KIT MOTOR PUMP 231,232 J56 FRAME 3 PHASE MTR | $115.00 |
| 118.000.581C.1 | REPAIR KIT MOTOR PUMP 231,232 J56 FRAME 1 PHASE MTR | $111.00 |
| 118.000.581E | REPAIR KIT MOTOR PUMP 231,232 J56 FRAME 3 PHASE MTR | $130.00 |
| 118.000.581E.1 | REPAIR KIT MOTOR PUMP 231,232 J56 FRAME 1 PHASE MTR | $125.00 |
| 118.000.581F | REPAIR KIT MOTOR PUMP 231,232 J56 FRAME 3 PHASE MTR | $151.00 |
| 118.000.581F.1 | REPAIR KIT MOTOR PUMP 231,232 J56 FRAME 1 PHASE MTR | $144.00 |
| 118.000.583 | KIT REPAIR MOTOR PUMP ;233 3HP, 234 5HP ;INCLUDES 1.13" TYPE | $830.00 |
| 118.000.584 | REPAIR KIT JM FR 233, 234 & 235 PUMPS | $913.00 |
| 118.000.585 | REPAIR KIT JM FR 233, 234 & 235 PUMPS | $903.00 |
| 118.000.585A | REPAIR KIT JM FR 233, 234 & 235 PUMPS VN-SIL/SIL SEAL | $1,118.00 |
| 118.000.594 | REPAIR KIT PUMP FKG74AV5.5 INTEK VITON SEAL | Call |
| 118.000.595 | KIT REPAIR MOTOR PUMP 15,16,17,18,19,80 TC140 FRAME MTR 1.50 | $341.00 |
| 118.000.595A | KIT REPAIR MOTOR PUMP 15,16,17,18,19,80 TC140 FRAME MTR 1.50 | $440.00 |
| 118.000.595B | KIT REPAIR MOTOR PUMP 15,16,17,18,19,80 TC140 FRAME MTR 1.50 | $401.00 |
| 118.000.595C | KIT REPAIR MOTOR PUMP 15,16,17,18,19,80 TC140 FRAME MTR 1.50 | $536.00 |
| 118.000.598 | KIT REPAIR MOTOR PUMP 267 JP FRAME MTR 1.75 TYPE 21 BN-CARB\C | $344.00 |
| 118.000.598A | KIT REPAIR MOTOR PUMP 267 JP FRAME MTR 1.75 TYPE 21 VN-CARB\C | $718.00 |
| 118.000.598B | KIT REPAIR MOTOR PUMP 267 JP FRAME MTR 1.75 TYPE 21 VN-CARB\S | $695.00 |
| 118.000.598C | KIT REPAIR MOTOR PUMP 267 JP FRAME MTR 1.75 TYPE 21 VN-SIL | $1,068.00 |
| 118.000.598D | KIT REPAIR MOTOR PUMP 267 JP FRAME MTR 1.75 TYPE 21 EPDM-CARB | $695.00 |
| 118.000.598E | KIT REPAIR MOTOR PUMP 267 JP FRAME MTR 1.75 TYPE 21 EPDM-SI | $813.00 |
| 118.000.600 | REPAIR KIT 8.0 MAX IMP TCV FR VSE243,244,245 SERIES | $152.00 |
| 118.000.601 | REPAIR KIT 6.3 MAX IMP TCV FR VSE236 | $141.00 |
| 118.000.602 | REPAIR KIT 8.0 MAX IMP TCV FR VSE243S,244S,245S SERIES | $720.00 |
| 118.000.603 | REPAIR KIT 6.3 MAX IMP TCV FR VSE236S | $730.00 |
| 118.000.605 | REPAIR KIT MOTOR PUMP 236 JM FRAME BN-CM SEAL | $322.00 |
| 118.000.605A | REPAIR KIT MOTOR PUMP 236 JM FRAME VN-CM SEAL | $353.00 |
| 118.000.605B | KIT REPAIR MOTOR PUMP 236 JM FRAME MTR INCLUDES 1.13" TYPE | $484.00 |
| 118.000.605C | KIT REPAIR MOTOR PUMP 236 JM FRAME MTR INCLUDES 1.13" TYPE | $442.00 |
| 118.000.605D | KIT REPAIR MOTOR PUMP 236 JM FRAME MTR INCLUDES 1.13" TYPE | $459.00 |
| 118.000.610 | REPAIR KIT 8.2 MAX IMP JM FR 143,243,144,244,145,245 SERIES | $184.00 |
| 118.000.610A | REPAIR KIT 8.2 MAX IMP JM FR 143,243,144,244,145,245 SERIES | $203.00 |
| 118.000.610B | REPAIR KIT 8.2 MAX IMP JM FR 143,243,144,244,145,245 SERIES | $244.00 |
| 118.000.610C | REPAIR KIT 8.2 MAX IMP JM FR 143,243,144,244,145,245 SERIES | $235.00 |
| 118.000.610D | REPAIR KIT 8.2 MAX IMP JM FR 143,243,144,244,145,245 SERIES | $480.00 |
| 118.000.610E | REPAIR KIT 8.2 MAX IMP JM FR 143,243,144,244,145,245 SERIES | $454.00 |
| 118.000.611 | REPAIR KIT ENGINE PUMP 74 5.5HP B & S INTEK INCLUDES .75 | $71.00 |
| 118.000.615 | REPAIR KIT MOTOR PUMP 25 JM FRAME MTR 1.50 TYPE 21 BN-CM | $159.00 |
| 118.000.615A | REPAIR KIT MOTOR PUMP 25 JM FRAME MTR 1.50 TYPE 21 VN-CM | $190.00 |
| 118.000.615B | REPAIR KIT MOTOR PUMP 25 JM FRAME MTR 1.50 TYPE 21 VN-CARB\ | $201.00 |
| 118.000.615D | REPAIR KIT MOTOR PUMP 25 JM FRAME MTR 1.50 TYPE 21 EPDM-CAR | $201.00 |
| 118.000.615E | REPAIR KIT MOTOR PUMP 25 JM FRAME MTR 1.50 TYPE 21 VN-CM | $168.00 |
| 118.000.615F | REPAIR KIT MOTOR PUMP 25 JM FRAME MTR 1.50 TYPE 21 VN-SIL | $391.00 |
| 118.000.615G | REPAIR KIT MOTOR PUMP 25 JM FRAME MTR 1.50 TYPE 21 EPDM-SIL | $370.00 |
| 118.000.615H | REPAIR KIT MOTOR PUMP 25 JM FRAME MTR 1.50 TYPE 21 VN-SIL\S | $371.00 |
| 118.000.615J | REPAIR KIT MOTOR PUMP 25 JM FRAME MTR 1.50 TYPE 21 BN-CM | $179.00 |
| 118.000.616 | KIT REPAIR MOTOR PUMP 50,52,53,54,55,56 TC140 FRAME MTR 1.5 | $340.00 |
| 118.000.616A | KIT REPAIR MOTOR PUMP 50,52,53,54,55,56 TC140 FRAME MTR 1.5 | $434.00 |
| 118.000.616B | KIT REPAIR MOTOR PUMP 50,52,53,54,55,56 TC140 FRAME MTR 1.5 | $401.00 |
| 118.000.617 | KIT REPAIR MOTOR PUMP 50,52,53,54,55,56 TC180 FRAME MTR 1.5 | $385.00 |
| 118.000.617A | KIT REPAIR MOTOR PUMP 50,52,53,54,55,56 TC180 FRAME MTR 1.5 | $454.00 |
| 118.000.617B | KIT REPAIR MOTOR PUMP 50,52,53,54,55,56 TC180 FRAME MTR 1.5 | $454.00 |
| 118.000.618 | REPAIR KIT MOTOR PUMP 230 J56 FRAME 3 PHASE MTR INCLUDES | $78.00 |
| 118.000.618.1 | REPAIR KIT MOTOR PUMP 230 J56 FRAME 1 PHASE MTR INCLUDES | $70.00 |
| 118.000.618C | REPAIR KIT MOTOR PUMP 230 J56 FRAME 3 PHASE MTR INCLDUES | $115.00 |
| 118.000.618C.1 | REPAIR KIT MOTOR PUMP 230 J56 FRAME 1 PHASE MTR INCLDUES | $111.00 |
| 118.000.618D | REPAIR KIT MOTOR PUMP 230 J56 FRAME 3 PHASE MTR INCLUDES | $130.00 |
| 118.000.618D.1 | REPAIR KIT MOTOR PUMP 230 J56 FRAME 1 PHASE MTR INCLUDES | $125.00 |
| 118.000.618E | REPAIR KIT MOTOR PUMP 230 J56 FRAME 3 PHASE MTR INCLUDES | $149.00 |
| 118.000.618E.1 | REPAIR KIT MOTOR PUMP 230 J56 FRAME 1 PHASE MTR INCLUDES | $144.00 |
| 118.000.621 | KIT REPAIR MOTOR PUMP 25 C56 FRAME MTR INCLUDES 1.50 TYPE 2 | $268.00 |
| 118.000.621A | KIT REPAIR MOTOR PUMP 25 C56 FRAME MTR 1.50 TYPE 21 VN-CARB | $616.00 |
| 118.000.621B | KIT REPAIR MOTOR PUMP 25 C56 FRAME MTR 1.50 TYPE 21 VN-CARB | $310.00 |
| 118.000.621C | KIT REPAIR MOTOR PUMP 25 C56 FRAME MTR INCLUDES 1.50 TYPE 2 | $310.00 |
| 118.000.621D | KIT REPAIR MOTOR PUMP 25 C56 FRAME MTR 1.50 TYPE 21 VN-SIL\ | $777.00 |
| 118.000.621E | KIT REPAIR MOTOR PUMP 25 C56 FRAME MTR INCLUDES 1.50 TYPE 2 | $447.00 |
| 118.000.622 | KIT REPAIR MOTOR PUMP 268 JP FRAME MTR 2.75 TYPE 21 BN-CM S | $1,197.00 |
| 118.000.627 | REPAIR KIT 8.0 MAX IMP TCV FR VSE243,244,245 SERIES WITH FL | $152.00 |
| 118.000.628 | REPAIR KIT 6.5 MAX IMP TCV FR VWE50,52,54,55,56 SERIES WITH | $128.00 |
| 118.000.629 | KIT REPAIR MOTOR PUMP 98 JP FRAME MTR 2.75 TYPE 21 BN-CM S | $1,056.00 |
| 118.000.638 | REPAIR KIT MOTOR PUMP 60 J56 FRAME 2 & 3 HP 1 & 3 PHASE MTR | $46.00 |
| 118.000.638A | REPAIR KIT MOTOR PUMP 60 J56 FRAME 2 & 3 HP 1 & 3 PHASE MTR | $87.00 |
| 118.000.638B | REPAIR KIT MOTOR PUMP 60 J56 FRAME 2 & 3 HP 1 & 3 PHASE MTR | $87.00 |
| 118.000.638C | REPAIR KIT MOTOR PUMP 60 J56 FRAME 2 & 3 HP 1 & 3 PHASE MTR | $85.00 |
| 118.000.638D | REPAIR KIT MOTOR PUMP 60 J56 FRAME 2 & 3 HP 1 & 3 PHASE MTR | $118.00 |
| 118.000.638E | REPAIR KIT MOTOR PUMP 60 J56 FRAME 2 & 3 HP 1 & 3 PHASE MTR | $121.00 |
| 118.000.638F | KIT REPAIR MOTOR PUMP 60 J56 FRAME 2 & 3 HP 1 & 3 PHASE MTR | $85.00 |
| 118.000.639 | KIT REPAIR MOTOR PUMP 98 JM FRAME MTR 1.75 TYPE 21 BN-CM S | $378.00 |
| 118.000.642 | KIT REPAIR FRAME PUMP ;SSD561 INCLUDES ;.75 TYPE 6 VN-CARB\CM | $185.00 |
| 118.000.643 | KIT REPAIR FRAME PUMP ;SSD561 INCLUDES ;.75 TYPE 6 EPDM-CARB/ | $152.00 |
| 118.000.645 | KIT REPAIR MOTOR PUMP 25S TC140 FRAME MTR | $1,108.00 |
| 118.000.646 | KIT REPAIR MOTOR PUMP 25S TC180 FRAME MTR | $1,178.00 |
| 118.000.647 | KIT REPAIR MOTOR PUMP 25S TC210 FRAME MTR ;1.25 | $1,251.00 |
| 118.000.655 | KIT REPAIR MOTOR PUMP 106 JM145-JM215 FRAME MTR 1.50 TYPE 21 | $180.00 |
Scot Pump Repair Kits Keep Things Moving
Buy Scot Pump Repair Parts from Trusted Master Distributor
Like many Scot Pump replacement parts, repair kits are in high demand. Engine pumps, motor pumps and frames all need maintenance from time to time and these kits are a great way to save money while ordering the parts and pieces you need.
Find the repair kit you need at Pump Solutions #1 Corporation or order additional Scot Pump replacement parts!
Our huge selection of Scot Pump Repair Kits is kept fully stocked and ready to ship!
A master Scot Pump distributor, we maintain the most comprehensive selection of Scot Pump parts and products available. Replacing old parts on your pump should be fast and affordable - and we are happy to help you locate and order the right repair kit or part!
ORDER A REPAIR KIT CONTACT US TODAY
Scot Pump Replacement Parts for Sale
Don't wait to order your Scot Pump repair kit. It's better to have your pump repair kit on hand before you need it to minimize downtime. Contact us today to place your order on the replacement parts or repair kits you need for your Scot Pump!
Scot Pump Repair Kits for Different Motors & Engines
We Make it Easy to Find the Best Kit for Your Scot Pump Model Quickly
Do you own a self priming pump? What about a cast iron or specialty pump? Pump Solutions #1 Corporation is not only your best source for Scot Pump repair kits, but for Scot Pump engine pumps and motors too!
Repair kits for all Scot Pump models are available, but if you know you only need a pump end or would rather just replace your pump all together, give us a call for the best prices on Scot Pump replacement motors and parts.
Scot Pump Motor Replacement Parts
PLACE YOUR ORDER CONTACT US TODAY
Scot Pump Repair Kit Supplier
Master Distributor of All Replacement Scot Pump Parts & Rebuild Kits
Manufacturers, industrial plants and farms all across the Midwest depend on Pump Solutions #1 Corporation for Scot Pump engine pumps, motor pumps, repair kits and replacement parts.
Throughout Wisconsin, Minnesota, Illinois, North Dakota, South Dakota and Indiana we're your best source for Scot Pump repair kits with expert service and fast shipping. Don't wait on deliveries from across the country or globe! Place your order today or contact us with a request for a part. We serve a number of Milwaukee-area cities, including, but never limited to:
MAKE THE CALL! CONTACT US TODAY
Contact our Scot Pump supplier today to order a repair kit!
To fully use this site, please enable Javascript