Pump Solutions #1 Corporation's Unbeatable Services
Pump Solutions #1 Corporation provides unbeatable pump replacement and pump repair services. We focus all of our time and energy on being the #1 pump company. Routine servicing such as a pump schematic inspection or a system diagnostics can help increase the production and efficiency of your pump system.
Scot Pump Master Distributor

Wisconsin Scot Pump Dealer Serving Midwest
Pump Solutions #1 Corporation is a Master Distributor for Scot Pump, a leading pumps manufacturer based out of Cedarburg, Wisconsin.
Shop our Scot Pump catalog online or contact one of our Scot Pump reps for information and assistance.
Scot Pump Selection:
You can also request a Scot Pump quote, contact us online or call 262-685-0774
Scot Pump Dealer Contact Online
Scot Pump Centrifugal Pumps for Agriculture, Petroleum, Industry & Irrigation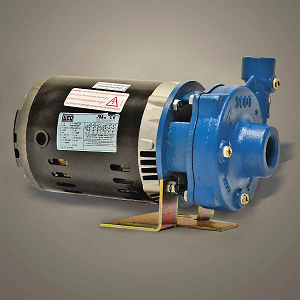 Scot Motorpumps are made from the highest quality components and castings.
Specializing in end suction single stage centrifugal pumps, this manufacturer's selection is highly sought after because of the benefits their products bring. Our selection of Scot Pump centrifugal pumps is all inclusive, featuring:
Simple, Rugged Design
High Quality Construction
Trouble-Free Maintenance
Durability
By maintaining a focus on end suction single stage centrifugal pumps, Scot Pump is able to offer a variety of pumps for different environments and applications. With a manufacturing process developed to be better than the best, this line of pumps can serve in almost any industrial job.
Contact Milwaukee's Scot Pump master distributor today to find a Scot Pump capapble of handling your work demands!
Scot Pumps for:

Scot Pump develops products to exacting specifications for washer, marine, military and custom applications.A large stock of machined components and motors are maintained in order to provide quick lead times even on specialized products.
Scot Pump's quality assurance program meets Military specifications MIL-I-45208A and MIL-STD-45662A calibration system requirements, and they have a reputation for high quality products and fast delivery.
Scot Pumps to Milwaukee, Chicago & Beyond with Fast Delivery!
With Scot Pumps ranging from ¾" through 12", with 1/3 through 150HP motors, Pump Solutions #1 Corporation is your best distributor choice for this manufacturer's products. By maintaining a large stock of components and motors, we're able to deliver in 2 weeks or less!
Call us at 262-835-0774 today to find the exact products and parts you need. We can get you everything you're looking for quickly.
Call Wisconsin's best Scot Pump distributor today for more info our products, parts & motors!
Scot Motor, Engine & Frame Pumps are Highly Compatible
With no couplings to adjust or to maintain, Scot Pump product owners enjoy the convenience of perfect alignment. These quality pumps are known for having exceptional seal lifespans and quiet operation.
Part of this is due to the economy of Scot Pump design, evident in the pump adapter mounted directly to the driver's C-Face (directly installed on the driver shaft). Scot Pump has different types of centrifugal pumps designed to be close coupled to a number of different motors, engines & frames, including:
Centrifugal Pump Motor Replacements for Sale
NEMA Standard Electric Motors
Gasoline Engines
Diesel Engines
Bearings Frames
Scot Pump Dealer Contact Online

Scot Pump (A Wilo Company): Quality Made in Wisconsin
The Scot Pump manufacturing plant uses the highest quality castings (bronze, iron, aluminum, stainless steel, monel & more) sourced from trusted local supplier partners.
Cellular and lean manufacturing principles are employed to delivery precision-quality products quickly and efficiently. Scot Pump impellers are balanced using computerized machines, and the machine shop has leading edge CNC equipment.
Scot Pump employees are highly trained and dedicated to providing the absolute best products.
Looking for a hard-to-find Scot Pump product or have questions about Scot Pump? Contact Wisconsin's #1 Scot Pump dealer today!
We sell Scot Pump products in Wisconsin, Minnesota, Illinois, Indiana, North Dakota and South Dakota.
To fully use this site, please enable Javascript