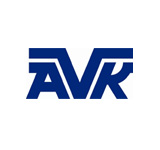 Our premium line of AVK pump and pump parts specialize in superior water management. Pump Solutions #1 Corporation strives for practicality and efficiency with each and every product providing optimal functionality for your operation. AVK products construct every pump design with the highest quality materials ensuring low maintenance and superior reliability. AVK pumps and pump parts will provide a low maintenance and continuous duty.
Contact Us Today
For Low Prices
Pump Solutions #1 Corporation is an industry leader in pump operating systems combining exceptional customer service with high quality products. Pump Solutions #1 Corporation delivers performance engineered solutions with every AVK water handling system.
When it comes to sustainability, AVK branded pumps delivers. The AVK environmental impact provides you with scalable business opportunities. Production Company's around the world are OHSAS 18001 certified and provide multiple industries with a sustainable future.
The increasing demand for quality and innovative pumps has led AVAK to use the state-of-art technology when it comes to machining, coating, assembling, and testing. The sustainable, reliable pumps have served many applications including:
| | | |
| --- | --- | --- |
| Water Supply | Wastewater | Industrial Valves |
| Fire Protection | Gas Supply | ADV. Manufacturing |
Since pump solutions now offers AVK pumps, your problems are now solved with the most sustainable pumps from pump solutions #1 corporation. We work continually to provide you with quality, innovative and reliable pumps.
CONTACT THE PUMP DISTRIBUTORS AND PUMP ACCESSORIES SUPPLIERS AT PUMP SOLUTIONS #1 CORPORATION TODAY FOR MORE INFORMATION ON OUR WIDE RANGE OF AVAILABLE PUMPS AND PUMP COMPONENTS.