Pump Solutions #1 Corporation
Providing the best pumps, parts, motors & customer service.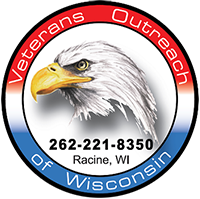 We support our troops.
1 1/2" All-Flo AODD Pumps
All-Flo 1 ½" Pumps For Maximum Fluid and Chemical Compatibility
Pump Solutions #1 Corp. is a full-service pump distributor offering 1 ½" All-Flo pumps, great for handling applications from clean fluids and slurries to solids. Due to the rugged value system and the bolted design, these pumps operate more efficiently than other brands. Pump Solutions also offers these pumps in metallic and non-metallic wetted components with muffler included. Each pump has a specific design tailored to different needs.
Our All-Flo 1 ½" Models Include:
Aluminum (general purpose)
Steel (corrosion resistant)
Electropolished & passivated (food and sanitary)
Polypropylene (non-metallic for general purposes)
PVDF (high purity applications)
Pump Solution #1 Corporation's clients enjoy wide ranging flexibility. Each of these models can be configured according to your specifications, including air valves, ball valves, hardware, porting, o-rings, valve seats and others. Each pump has a heavy duty air section which is nonmetallic (no stalling or freezing). The valve system is extremely rugged enabling the pump to perform effectively in all sorts of environments. You are assured of leak-free performance. Maintenance is easy with the bolted design. The muffler is included and will reduce noise level to only 78 dBA.
All-Flo 1 1/2" Pumps Backed With Best Customer Service
A product is only as good as the company which provides it. Pump Solutions #1 Corporation backs all of our pumps, pump parts, and pump services with exceptional customer service. Prompt and practical response can be critical to helping you maintain performance at the highest possible level. Our pumps will help meet your manufacturing deadlines and our fluid handling professionals will assist you with inspections, evaluations, repairs, and product replacement. Pump Solutions #1 Corporation has decades of practical, hands-on experience with fluid transfer systems. We know what to do and how to do it. Our pumps – and our people -- are the best in the business.
Contact our All-Flo Pump distributors for more information on our 1 ½" All-Flo pumps.
To fully use this site, please enable Javascript