Pump Solutions #1 Corporation Customer Successes
Pump Solutions #1 Corporation employs experienced pump repair specialists who perform excellent pump services. Our customers' testimonials demonstrate the incomparable level of quality service we deliver with every pump repair service.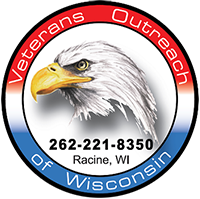 Support Our Veterans
Pump Installation and Repair Customer Reviews
Wisconsin Pump Company Customer Service Testimonials
The Pump Solutions #1 Corporation pump repair experts, pump system evaluation specialists, and replacement pump sales team are committed to providing our customers with the best fluid handling systems and unbeatable pump related services. Our wide selection of pumps and pump accessories from the industry's major manufacturers, coupled with decades of combined experience in the pump repair and replacement field, ensures our team will find the perfect solution for your issues. Providing you with the best possible services is the least we can do.
Call us today at 262-835-0774 or contact us online for help.
Contact Us Today For Pump Service
Pump Solutions #1 Corporation encourages our customers to provide feedback on your experience with our pump sales and pump services teams. We want our services to be the best in the business and we feel customer responses are an excellent method for identifying new ways to improve our processes. Customer-written testimonials will be sent directly to the President of Pump Solutions #1 Corporation, ensuring your opinions and experience will be addressed directly.
Please read through our list of customer-provided testimonials below for a better understanding of the top quality services and pump components offered by Pump Solutions #1 Corporation.
Wisconsin's #1 Pump Company for Sales and Service
Pump Solutions #1 Corporation provides expert pump services including repair, system diagnostics, pump motors and replacement parts with the best possible service to customers in many Wisconsin & Illinois locations including Milwaukee, Racine, Kenosha, Waukesha, Muskego, Burlington, Waukegan and the surrounding areas.
Contact the pump components and accessories distributors at Pump Solutions #1 Corp today for more information on our centrifugal pump repairs, pump system schematics inspections, and more.
To fully use this site, please enable Javascript