Pump Solutions #1 Corporation's Unbeatable Services
Pump Solutions #1 Corporation provides unbeatable pump replacement and pump repair services. We focus all of our time and energy on being the #1 pump company. Routine servicing such as a pump schematic inspection or a system diagnostics can help increase the production and efficiency of your pump system.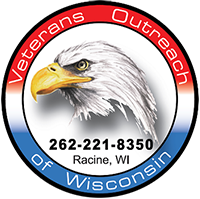 Support Our Veterans
Advantage Controls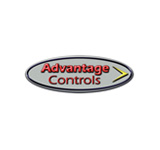 Pump Solutions #1 Corporation carries a wide range of Advantage Controls pumping systems. Whether you need an electric water pump or pump accessory, our high performing Advantage Controls equipment is constructed with high quality materials designed for durability. Whatever your application, industry or operating environment is, Pump Solutions #1 Corporation will help you select the right Advantage Controls pump to ensure trouble-free operations.
Contact Us Today For Low Prices
Advantage Controls started two decades ago producing simple analog controllers. Today the company makes the most complete line of top-quality industrial water treatment equipment. They offer everything from accessory items and Advantage Controls pump parts, to complete ready to install prefabricated packages. All our products are backed with expert, friendly customer service. Advantage Controls is family-owned, with an emphasis on personal service.
The outstanding Advantage Controls product line includes controllers, timers, pumps and accessories. Advantage controllers direct conductivity, pH, flow, feed timers ORP (Oxidation Reduction Potential), temperature, plus many additional options. Timers include MegaTron XS, NanoTron and Pulse Timers. Their series of MicroTron chemical metering pumps deliver precise microprocessor timing and guided double ball checks for metering accuracy at superior speeds. You can select from many control options and features to meet your exact chemical metering needs.
Pump Solutions #1 Corporation is the industry leader combining the latest pump innovations with the most user friendly products for water treatment and control applications. Our Advantage Controls pumps are performance engineered to deliver reliable pump solutions.
CONTACT THE PUMP DISTRIBUTORS AND ACCESSORIES SUPPLIERS AT PUMP SOLUTIONS #1 CORPORATION TODAY FOR MORE INFORMATION ON OUR WIDE RANGE OF AVAILABLE PUMPS AND PUMP COMPONENTS.
To fully use this site, please enable Javascript