Pump Solutions #1 Corporation's Unbeatable Services
Pump Solutions #1 Corporation provides unbeatable pump replacement and pump repair services. We focus all of our time and energy on being the #1 pump company. Routine servicing such as a pump schematic inspection or a system diagnostics can help increase the production and efficiency of your pump system.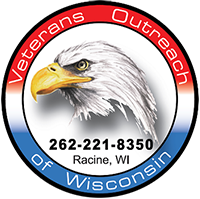 Support Our Veterans
AMT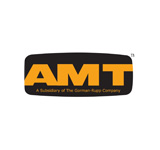 Pump Solutions #1 Corporation carries a variety of AMT electric water pumps and pump replacement parts. Our high performing AMT products are industry leading fluid handling systems Milwaukee has trusted for years. AMT products range from a variety of pump parts and replacement parts which eliminate pressure problems, breakage and even flow issues providing continuous, seamless flowage.
Pump Solutions #1 Corporation is an industry leader in pump operating systems combining exceptional customer service with high quality products. Our AMT pumps and pump parts are performance engineered to deliver the best pump solutions.
The transfer of liquid is a daily occurrence when it comes to industrial and commercial property in the United States. From chemical processing plants, water treatment facilities to farm operations. All facilities and operations who transfer liquid need quality pumps. The AMT brand has been distributing there name for over 70 years. The designers, engineers and manufacturers all work together to create your desired water pump.
CONTACT US TODAY For details & pricing!
Pump Solutions #1 Corp now offers AMT pumps, a subsidiary of the Gorman-Rupp company. AMT water pumps consist of electric or engine driven centrifugal and self-priming pumps. Below is a few of our high quality AMT pumps.
Diesel engine & diaphragm driven pump
HVAC/MULTISTAGE pumps
Self-priming pumps
All our AMT pumps eliminate pressure problems, breakage and even flow issues. Each pump has a motor, impeller, volute and mechanical seal. All of these components work together during the pump's operations. Each component should be considered when making a purchase based on your needs. This ensures you'll receive an AMT pump specifically designed to solve your problems.
There are a wide variety of AMT pump models and many uses for them. A simple way to find an AMT pump is to narrow down your selection based on your needs. You can start by viewing our AMT water pump collection or replacement parts.
CONTACT THE PUMP INSTALLATION SPECIALISTS AND PARTS SUPPLIERS AT PUMP SOLUTIONS #1 CORPORATION TODAY FOR MORE INFORMATION ON OUR WIDE RANGE OF AVAILABLE PUMPS AND PUMP COMPONENTS.
To fully use this site, please enable Javascript