Pump Solutions #1 Corporation's Unbeatable Services
Pump Solutions #1 Corporation provides unbeatable pump replacement and pump repair services. We focus all of our time and energy on being the #1 pump company. Routine servicing such as a pump schematic inspection or a system diagnostics can help increase the production and efficiency of your pump system.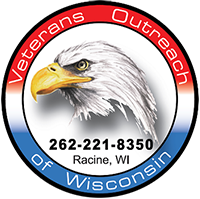 We support our troops.
All-Flo Pump Distributor
All-Flo Pumps, Parts & Repair Kits for Sale Online
Pump Solutions #1 Corporation carries All-Flo AODD (Air Operated Diaphragm) pumps and replacement parts built for performance:
Buy All-Flo pumps, parts and repair kits online or contact us for help!
Contact Distributor For more information
The standard we set for all our manufacturers ensures our All-Flo pumps offer the highest quality in the industry. With a Pump Solutions #1 Corporation air operated diaphragm pump or replacement part, your new water handling system will interact seamlessly providing the highest performance for your operation. All-Flo lube-free pumps are durable and will not stall or slow speeds providing continuous duty.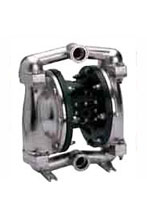 All-Flo: Quality Diaphragm Pump Manufacturers
All-Flo Pump Company is a leading manufacturer of air diaphragm pumps.
Rely on Pump Solutions #1 Corporation to provide you with the best pricing and service on reliable All-Flo pumps. The All-Flo brand has continually delivered durable, high-performance pumps. Since 1986 All-Flo's main focus has been the diaphragm pump. Every air operated diaphragm pump is built for quality, efficiency and meant to last under the toughest environments.
Diaphragm Pump Maintenance
Keeping your air operated diaphragm pump running smoothly is the best way to avoid expensive delays and repairs. By doing regular pump maintenance your diaphragm pump can keep working efficiently, longer. Air operated diaphragm pumps are easier to maintain than pumps with many more electrical components.
Diaphragm pump maintenance checklist:
Check the needle valve on your diaphragm pump regularly to make sure it isn't clogged or dirty. Make a habit of monitoring air moisture also - too much moisture in the air can interfere with proper flow. AOD pumps require air to operate, so keeping your needle valve and air quality in top shape will prevent many common issues.
Re-torque the bolts on your pump whenever needed. Plastic pump components may shift or expand with time.
Inspect your pump's inlet (suction side) and outlet (discharge side) regularly, and clear out any rocks or other material buildup.
Every sixty days, examine the elastic components of your pump. Make sure these important parts are wearing properly.
Consistency is the key to effective diaphragm pump maintenance. In most cases the only tool you'll need to maintain your AOD pump is a screwdriver or wrench.
For questions, diaphragm pump sales or expert service contact Pump Solutions #1 Corporation today!
Contact Distributor For more information
All-Flo Pump Distributor Serving Midwest Industry
We are proud to provide our customers with another exceptional brand. Since All-Flo works with us, our pumps and parts are right here in Wisconsin, ready to be shipped to your manufacturing facility throughout the Midwest. The pumps provided by All-Flo don't need a specialist to maintain.
Pump Solutions #1 Corporation will help you decide on the perfect All-Flo product for your industry, including but not limited to food and beverage, mining and construction, oil and petroleum, and petrochemical. As a leading manufacturer, All Flo carries industries across the country with performance engineered water handling equipment.
Contact your All-Flo pump distributor online or call now: 262-835-0774
To fully use this site, please enable Javascript