Pump Solutions #1 Corporation's Unbeatable Services
Pump Solutions #1 Corporation provides unbeatable pump replacement and pump repair services. We focus all of our time and energy on being the #1 pump company. Routine servicing such as a pump schematic inspection or a system diagnostics can help increase the production and efficiency of your pump system.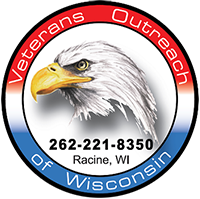 Support Our Veterans
Fluid Handling System Installation
The Best Pump Installations, Pump Diagnostics, and Pump Testing Services
Finding and utilizing the right pump and fluid handling equipment for your particular industrial or manufacturing application can be a difficult task. With so many types of pumps to choose from and so many different fabrication methods, pressure ratings, and engine power levels, many manufacturing companies and processing plants end up using inefficient equipment to power their systems.
If your company is looking for the best possible fluid handling system call Pump Solutions #1 Corporation today at 262-835-0774 or contact us online for pump installation and service.
Contact Us Today For Pump Service
Pump Solutions #1 Corporation does more than just provide centrifugal pump repairs and the best replacement pump parts and accessories; we also offer superb pump system inspection services and recommendations for particular applications. If you need a fluid handling system capable of handling high pressures or an extremely efficient pump network for waste processing, depend on the Pump Solutions #1 Corporation pump system specialists. Decades of hands on experience and a keen eye for innovation provides us with the tools and knowledge necessary for ensuring the continued success of your business.
Our access to the industry leading brands and years of expertise in fluid handling equipment will let you rest easy. Once you get in contact with Pump Solutions #1 Corporation, you will see just how simple we make the installation, inspection and testing processes. We complete everything from installing a new pump to testing the pump to ensure everything is working like it should. We will walk you through every step and keep you in the loop on all decisions.
Pump System Inspection and Floor Plan Evaluation Services
Possessing a high functioning and thoroughly dependable fluid handling system is of the utmost importance to any manufacturing company. Professionally evaluated pump system schematics and floor plans ensure excellent performance and optimal production. Our pump system inspection and repair professionals will examine and document your entire fluid handling system in order to provide the best recommendation for improving efficiency and ensuring reliability in your fluid handling equipment.
Contact the fluid handling system evaluation specialists at Pump Solutions #1 Corporation today for more information on our experience with designing and installing the best pump systems for manufacturing centers and processing plants.
To fully use this site, please enable Javascript