Pump Solutions #1 Corporation's Unbeatable Services
Pump Solutions #1 Corporation provides unbeatable pump replacement and pump repair services. We focus all of our time and energy on being the #1 pump company. Routine servicing such as a pump schematic inspection or a system diagnostics can help increase the production and efficiency of your pump system.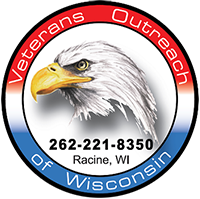 Support Our Veterans
Pump Coating Services
Coating, Hardening and Chrome Plating for Pumps and Impellers
One of the most important aspects behind ensuring your fluid handling system will have a long and dependable service life is by taking the necessary steps towards strengthening and hardening your pumps. Pump Solutions #1 Corporation, the best online supplier of pumps and pump accessories, offers several different pump and pump component hardening, coating, and plating services designed to strengthen your pump network.
CONTACT US TODAY For details & pricing!
These coating and hardening systems help prevent damage, corrosion, or sudden system failure, providing your business with a dependable fluid handling system and ensuring constant production with no unexpected down times. We always use proper coating techniques to keep your pump in top condition for years to come. Our high quality coatings create years of maintenance free use for your pumps and impellers.
Corrosion Resistant Coating for Submersible and Immersible Pumps
In order to understand the benefits of corrosion resistant coating. We must explore the different types of corrosion. Water pumps, submersible pumps and centrifugal water pumps all eventually get affected by corrosion. It's virtually impossible for a pump to be immune to corrosion. With years of use on a pump, there's a good chance it's underperforming due to pump corrosion. Here are the top reasons for why your water pump, diaphragm pump, centrifugal pump or immersible pump is underperforming.
Top 3 reasons why your heavy duty industrial pump is underperforming.
Mechanical losses form friction In bearing, worn wear rings or seal problems
Leakage losses from recirculation through wear rings, seal and balancing devices
Energy loses/hydraulic losses represent most of the efficiency reduction
Above just briefly describes what potentially could degrade a pump. In order to grasp the problem with your pump we should consider all different forms of corrosion and erosion.
What is pump corrosion, types of pump corrosion and what causes it?
Corrosion occurs in pumps made out of metal, stainless steel, cast iron and bronze. It is the act of materials and metals degrading. There are two main categories uniform corrosion and localized corrosion.
Uniform corrosion sometime referred to as oxidation of the entire surface is the most common form of corrosion. This type includes tarnishing, active dissolution and polishing n chemicals, anodic oxidation and passivation. Passivation alloys such as stainless steel and aluminums stabilize and prevent corrosion much better than other metals but can still suffer from bi-metallic corrosion.
Localized corrosion means just one area of the pump is corroding faster than other areas. When you have anodic and cathodic areas defined, it can still be difficult problem to solve because corrosion is either in one spot or several different areas. Localized corrosion does lead to component failure if not taken care of properly.
Mircolon Series 3300 Pump Coating System
Mircolon Series 3300 – All cast Iron pumps from Pump Solutions #1 Corporation can be coated with Tefcote™, a rust proof coating material designed to effectively resist chemical, climatic, and physical damage or effects. Tefcote™ will eliminate the iron oxide scale (rust) often associated with cast iron pumps. Tefcote™ also offers a corrosion resistant alternative to expensive nonferrous applications. Tefcote™ is applied to each component over the entire surface for corrosion protection inside and outside of pump. Using the Mircolon Series 3300, you will add years of usability while decreasing maintenance costs for repair in the future.
Skotchkote™ Pump Coating Materials
Skotchkote™ – Skotchkote™ is a 134 fusion bonded epoxy coating designed to protect metal surfaces and components against the damaging effects of corrosion. This durable coating material is resistant to wastewater, corrosive soils, hydrocarbons, harsh chemicals, and sea water. Pump Solutions #1 Corporation applies Skotchkote™ to pumps and fluid handling systems utilized in harsh and hazardous environments and applications.
Pump Hardening and Treating Services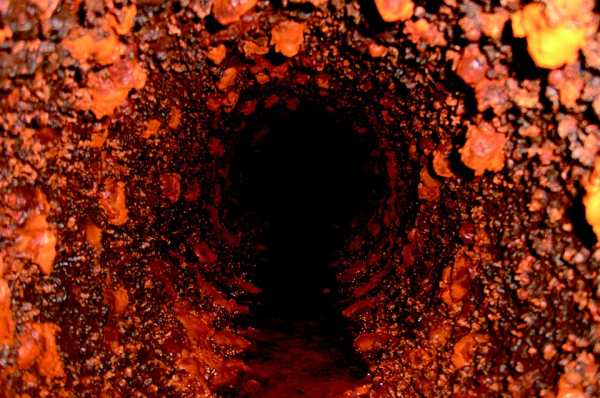 Ferretic Nitro Carcorize - Pump Solutions #1 Corporation proudly offers a unique hardening process known as Ferritic Nitro Carcorizing. This particular hardening process is utilized on fluid handling systems which are subjected to abrasive wear or cavitation. This durable coating can be applied to the pump case, adapter and impeller, ensuring a strong, long lasting system sure to operate smoothly for years to come.
Even if you do not know exactly what coating service you want, our team of pump coating specialistswill help you every step of the way. It is important your equipment spends more time operational and less time waiting for maintenance.
Contact the pump sales representatives at Pump Solutions #1 Corporation today for more information on our pump treatment services or to discuss pump repair and installation services for your business.
To fully use this site, please enable Javascript