Pump Solutions #1 Corporation
Providing the best pumps, parts, motors & customer service.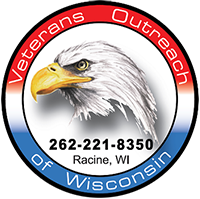 We support our troops.
Buy All-Flo AODD Pumps Online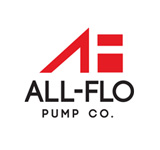 All-Flo Air Operated Double Diaphragm Pumps are made in USA
Pump Solutions #1 Corp is a proud distributer of American-made All-Flo pumps. Choose from a large selection of AODD pumps:
1/4" - 3" Discharge
255 GPM
230' TDH
5 Year Warranty
All-Flo lube-free, non-stalling air diaphragm pumps serve many industries including:
Food and beverage
Mining and construction
Petroleum and oil
Petrochemical
Contact Distributor For more Information
AODD Pump Applications
All-Flo pumps are U.S. made, guaranteeing exceptional quality for plumbers worldwide. We carry All-Flo pumps suitable for a multitude of applications including, but not limited to:
Fluid transfer
Dewatering
Dispensing
Filter-pressing
Suitable for use with:
Clean fluids
Slurries
Up to 7/16-in. solids
All-Flo models feature a compact box design for portability. Although lightweight, these pumps carry the same desired qualities of large pumps. Choose from aluminum, Polypropylene, and conductive nylon material. When you're looking for a compact, lightweight pump for low fluid situations, our conductive nylon models are a great option.
A non-metallic air section features chemical compatibility for a low volume fluids transfer. ¾" and 1" models are great for medium to heavy duty fluid volumes. Our 3" pumps are made for the heaviest duty projects. A rugged design is made to withstand conditions ranging from slurries to solids. The non-metallic air section ensures stall and freeze free operation. Whether you need a small pump for light pumping or a large, heavy duty pump to take you through your commercial needs, trust All-Flo Pump Co.
More All-Flo pump features:
Heavy duty air valve
Aluminum chamber
Included muffler
Rugged valve systems offer an almost endless range of operating conditions – from clean, water-like fluids to slurries, to solids applications. The bolted design provides simple maintenance and leak-free operation.
Additional All-Flo Products for Sale
Pump Solutions #1 Corporation has expanded our range of All-Flo products and is also proud to offer:
Hygienic pumps
Sanitary pumps
Pulsations dampeners
Shop All-Flo pumps online, or contact us to order or request a pump or part. We're happy to help!
All-Flo Pump Warranty
All-Flo pumps include a five year manufacturer warranty, reimbursing you in case of any manufacturer damage or defects, not including tampering or misuse of the pump.
All-Flo Parts & Repair Kits
All-Flo pumps are made to last when properly taken care of. Pump Solutions #1 Corp carries All Flo wet end repair kits and replacement All-Flo Pump parts to help you keep your pump in good working order.
Each wet end repair kit includes useful pump replacement parts along with installation instructions. Our vast selection of wet end repair kits fit All-Flo pumps ranging from ¼" to 3,"providing you efficient repair no matter what model have. Pump Solutions #1 Corp also offers All-Flo repair service for more extreme damage. Feel free to contact us for a recommendation on whether to use a wet end repair kit or send your pump to us for repairs.
To fully use this site, please enable Javascript