Pump Solutions #1 Corporation's Unbeatable Services
Pump Solutions #1 Corporation provides unbeatable pump replacement and pump repair services. We focus all of our time and energy on being the #1 pump company. Routine servicing such as a pump schematic inspection or a system diagnostics can help increase the production and efficiency of your pump system.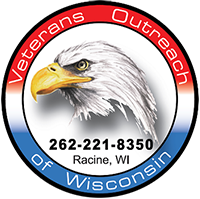 Support Our Veterans
Centrifugal Pump Repair Service Providers
Professional Fluid Handling System Repair Services
Today's high tech fluid handling systems require regular maintenance to ensure long term reliability and uninterrupted function. If your pump system experiences a catastrophic failure or shut down, your production capabilities grind to a halt and your company loses money. Prevent this from happening to your company by partnering with Pump Solutions #1 Corporation, the best pump repair and testing company.
CONTACT US TODAY For details & pricing!
Repairs and Testing for Fluid Handling Systems
Expert pump repair services and maintenance from Pump Solutions #1 Corporation will save your company money in the long term by reducing costly downtime resulting from infrequent service. Pump Solutions #1 Corporation offers many in-house repair and testing services for most forms and types of pumps, ensuring your needs will be met with every pump repair service. Our pump repair service package includes complete fluid handling system repairs, pump seal replacement, diagnostics on existing systems, and new pump assembly for any application.
No matter the severity of your leak or problem, it is important to get the issue resolved by professionals as soon as possible. The smallest leak in a pump can turn into a problem big enough to force you to shut down your company.
We will have our water pump repair experts working on your problem and getting your pump back up and running at 100% quickly. Our experts have experience working on pumps made from various materials which carry chemicals or water.
The Pump Solutions #1 Corporation in-house repair facility enables our pump repair technicians to fully inspect, repair, and pressure test centrifugal pumps. Our extensive repair and testing capabilities means we can perform nearly every service in-house, ensuring you will have your part repaired, tested, and back in your hands in the shortest possible time. In addition, each repaired pump is returned with a diagnostic report detailing what was done along with recommendations for seal replacements, impeller hardening, motor evaluation, or any other significant factors related to the overall quality and integrity of your fluid handling pump.
Pump Solutions #1 Corporation will also repair and service non-centrifugal pumps at either our own facility or at one of our many partner's facilities.
Pump Schematic Evaluations and Fluid Handling System Analysis Services
In addition to our unbeatable in-house pump repair services, Pump Solutions #1 Corporation offers pump schematic and floor plan evaluation services. Our pump team will inspect your system's piping configurations, flow, pressure, and process operation methods in order to provide the perfect solution for your unique needs. Our in depth analysis will speed up the repair and installation process, ensuring short down time durations for your facility and employees while working to speed up your overall production system.
Contact the centrifugal pump repair specialists at Pump Solutions #1 Corp today for more information on our pump system layout inspection and pump testing services.
To fully use this site, please enable Javascript