Pump Solutions #1 Corporation's Unbeatable Services
Pump Solutions #1 Corporation provides unbeatable pump replacement and pump repair services. We focus all of our time and energy on being the #1 pump company. Routine servicing such as a pump schematic inspection or a system diagnostics can help increase the production and efficiency of your pump system.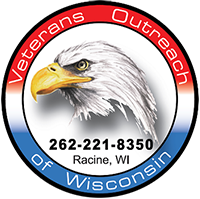 Support Our Veterans
Baldor Motor Distributor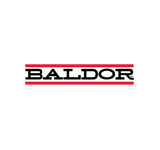 Pump Solutions #1 Corporation carries a variety of Baldor pump motors for sale online delivering high performing fluid handling functionality. Our Baldor motors are designed with the utmost advanced technologies ensuring the highest quality of products. Reduce and even eliminate pressure problems, breakage and flow issues with our premium Baldor pumps and pump parts.
Use our easy lookup tool to find the right motor by HP, RMP, frame type and more:
Our friendly, expert Baldor pump motor specialists are happy to help you find the right motor for your application. Contact us online or call today!
CONTACT US TODAY For Baldor motor help
As of March 2018 Baldor Electric Company has been integrated into global brand ABB. As ABB, they continue to manufacture, design and market Baldor Reliance brand products.
ABB (formerly Baldor Electric Company) specializes in the design and manufacturing of energy saving industrial electric motors, mechanical transmission products, and adjustable speed drivers. The value added to each motor comes from the Baldor value formula, this formula measures quality, service, cost and time. With the value formula increasing perceived value and the Baldor mission of being the best, you receive a high quality industrial electric pump.
Baldor products are stocked worldwide with the help of distributors like Pump Solutions #1 Corporation. Since we now serve Baldor pump motors, customers who work in industries such has chemical, oil, gas, food, paper, agriculture, and waste water benefit from having a Baldor motor offered by Pump Solutions #1 Corporation.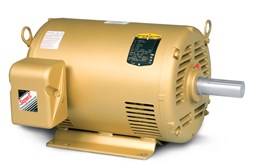 The motors provide value by using the least amount of electricity and by being reliable. The energy efficient design has always exceeded customer expectations. All the Baldor pump motors offered by Pump Solutions #1 Corporation meet NEMA Premium efficiency and are inverter ready. Buy a Baldor Motor from Pump Solutions #1 Corporation and experience the difference for yourself.
Baldor is a leading manufacturer of performance driven and premium energy motors encompassing the highest level of engineering and performance in the industry today. Pump Solutions #1 Corporation is your number one resource for high-quality motors and components.
CONTACT THE PUMP DISTRIBUTORS AT PUMP SOLUTIONS #1 CORPORATION TODAY FOR MORE INFORMATION ON OUR WIDE RANGE OF AVAILABLE PUMPS AND PUMP COMPONENTS.
Baldor Reliance Motors
The reliance motors created by Baldor are known for providing energy efficient solutions for many applications. With over 40 years' experience in the hermetic industry, Baldor-Reliance is able to offer motors with these added benefits:
Increase in energy efficiency
Decrease in operating cost
Prolonged life
Reduction in equipment size
Excellent performance and durability
All motors come with the added benefits above and many motors meet or exceed NEMA Premium efficiency standards. For this reason, more and more companies are switching to Baldor Reliance Motors.
Industrial Electric Baldor Motors
Baldor creates and manufactures industrial electric motors. Baldor has been a member of the ABB group since 2011. Building off of their outstanding reputation, Baldor now creates a specialized group of products for multiple industries. The electric Baldor motors can also be used in all conditioners from wet to dry and freezing cold to scorching hot.
To fully use this site, please enable Javascript