Pump Solutions #1 Corporation's Unbeatable Services
Pump Solutions #1 Corporation provides unbeatable pump replacement and pump repair services. We focus all of our time and energy on being the #1 pump company. Routine servicing such as a pump schematic inspection or a system diagnostics can help increase the production and efficiency of your pump system.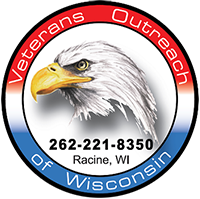 Support Our Veterans
Pump Services, Testing, and Diagnostics
Centrifugal Pump Repair, Coating, System Schematics Inspection, and Testing Services
Pump Solutions #1 Corporation employs a team of expert centrifugal pump repair and testing specialists committed to providing our customers with the highest quality repair and pump system layout inspection services. Decades of industry experience and a deep seated understanding of fluid handling systems ensures unbeatable system performance and repair quality.
The Pump Solutions #1 Corporation pump repair and pump floor plan inspection team primarily work with centrifugal pumps but have the capabilities to service and inspect non-centrifugal pumps. Each repaired, rebuilt, and tested pump is returned in the fastest possible time with a report detailing the repairs performed along with a list of suggestions to further protect your fluid handling system.
Call us today at 262-835-0774 for contact us online for pump repair and other services.
Contact Us Today For Pump Service
Coating, Hardening, and Chrome Plating
Pump Solutions #1 Corporation offers a wide variety of coating, hardening, and chrome plating services for our high quality pumps and pump components. Our unique hardening process known as ferretic nitro carcorizing provides excellent protection against constant wear, abrasion, and cavitation. This coating is useful for pump cases, adapters and pump impellers.
In addition to our pump hardening treatment services, Pump Solutions #1 Corporation offers Skotchkote and Tefcote coating services for all of our products. Tefcote protects against the harmful effects of rust on cast iron pumps while Skotchkote is a powerful fusion bonded epoxy coating designed to resist the corrosive characteristics of wastewater, hydrocarbons, harsh chemicals, and seawater.
Identifying and utilizing the right fluid handling equipment and pump systems for particular applications can be a tough issue. With so many pumps and highly specialized equipment to choose from, partnering with a knowledgeable company capable of recommending and installing the right equipment makes all the difference when it comes to efficiency and improving your overall process.
Pump Solutions #1 Corporation employs a staff of fluid handling system experts with decades of combined experience in finding the best techniques and equipment for a plethora of applications. Whether you're interested in finding the best methods for maintaining continuous system pressure or looking for improved energy efficiency and decreasing material consumption, depend on Pump Solutions #1 Corporation for the answer to your problem.
Fluid Handling System Schematic Inspection Services
Sometimes breakdowns, pressure problems, and flow issues with fluid handling systems are best solved with an in depth assessment from people who really know pumps. Pump system layout evaluation services from Pump Solutions #1 Corporation is an excellent alternative to sending us your damaged or broken fluid handling equipment. A member of our team of expert pump inspectors will carefully examine your system and provide expert recommendations for how to improve your process and upgrade your equipment.
Locating and addressing damaged components, leaking pipes, or defective pump pieces in your fluid handling equipment can be a difficult task for many companies and manufacturing groups. Whether you're trying to correct a pressure issue or looking for new methods for improving your process and increasing energy efficiency, depend on the Pump Solutions #1 Corporation pump diagnostics and fluid handling system experts for the best diagnostics and improvement services. Our safety conscious pump system specialists will find the best solution for your needs while providing you with the fastest and most professional services, ensuring short downtimes and improved manufacturing processes.
Contact the pump service providers at Pump Solutions #1 Corporation today for more information on our pump repair, pump system blueprint inspection, and fluid handling system design services.
To fully use this site, please enable Javascript