Pump Solutions #1 Corporation's Unbeatable Services
Pump Solutions #1 Corporation provides unbeatable pump replacement and pump repair services. We focus all of our time and energy on being the #1 pump company. Routine servicing such as a pump schematic inspection or a system diagnostics can help increase the production and efficiency of your pump system.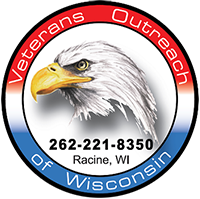 Support Our Veterans
Fluid Handling System Diagnostics
Pump Testing and Pump System Layout Evaluation Services
Finding the one minor flaw, leaky spot, or damaged pump component in your entire fluid handling system can be like finding a needle in a haystack. If you don't know exactly what you're looking for or what areas to test you will potentially increase your production downtime while decreasing profit. If you need pump system schematic evaluation and pump testing services then turn to Pump Solutions #1 Corporation. Working closely with a team of fluid handling system experts committed to improving your process ensures successful results and improved production methods in any application.
Call us today at 262-835-0774 or contact us online for pump services.
Contact Us Today For Pump Service
Our pump diagnostics experts will carefully examine your fluid handling system to locate and address any flaws or impediments in your system. The smallest leak can end up costing your business thousands of dollars in damage. Do not wait until your fluid handling system is in desperate need of attention, forcing you to spend more money and time on an issue which could have been fixed long ago.
We take energy efficiency and ease of use in to consideration when recommending solutions while also remembering how your process works and what your end goal is.All of our recommendations are in light of what is best for your company while trying to stay within the budget you have available.
In addition to diagnostics and pump system schematic inspections, Pump Solutions #1 Corporation offers superb centrifugal pump repair services intended to quickly and efficiently repair your equipment.
Pump System Design and Fabrication Services
The Pump Solutions #1 Corporation fluid handling system specialists expertly utilize many years of combined experience to design and fabricate skid-mount pump equipment systems and frame mounted pump assemblies. These fluid handling systems are constructed with pre-wired electrical control cabinets ready to power your system the minute they arrive. Our pump system design and fabrication team will also supply the controls and drives for all forms of pumping equipment along with the necessary trim, filters, VFDs, starters, electrical assemblies, and PLC systems controlled with HMI or auxiliary equipment.
Contact the pump system diagnostics experts at Pump Solutions #1 Corporation today for more information on our pump evaluation and testing services and our pump system design and fabrication services.
To fully use this site, please enable Javascript