Pump Solutions #1 Corporation
Select Options for Baldor Motor Lookup parts and products to begin search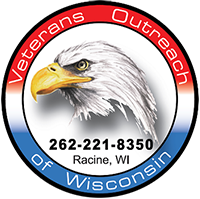 Support Our Veterans
Baldor Motor Lookup
Baldor Pump Motors for Sale Online
Use the search tool to look up Baldor motors in our online catalog. (Only one selection needs to be made to look up available motors.)
Or shop Baldor motors by enclosure type, horsepower and more (below).
If you can't find what you're looking for or need assistance please call us or send us a message online. We're happy to help!
CONTACT US TODAY For details & pricing!
Shop Baldor Motors by Enclosure Type
TEFC = Totally Enclosed Fan Cooled
XPFC = Explosion Proof Fan Cooled
ODP = Open Drip Proof
Shop Baldor Motors by Phase
Single-phase vs three-phase motors
Shop Baldor Motors by Horsepower
Shop Baldor Motors by RPM
Shop Baldor Motors by Frame Type
Pump Solutions #1 Company is a leading Baldor Motors distributor. Since 2001 we've been providing customers with the highest quality pumps, pump parts and motors from the leading manufacturers worldwide. With all the combined knowledge and expertise we're tapped into, we're able to provide our customers with the best Baldor power solutions.
Baldor is a leader in energy-efficient pump motors. They were the first to get into energy efficiency. Now their motors are the most energy efficient on the market. This is great news for our customers! It means when you buy Baldor's motors from Pump Solutions you will be saving money on energy consumption.
Pump Solutions partners with domestic OEM Baldor for their solid shaft vertical P-Base motors.
We offer a wide selection of pump motors for a wide-range of needs. Our partnership with Baldor provides our customers with award-winning motors from all over the world.
The international giant WEG motors provides us with their electric motors too. We are one of roughly 100 dealers to sell vertical pumps for Holland-based water processing company DP-Pumps.
Just as our motto states: providing you with the best service and the best pump motors. We do just this by bringing in a variety of products from the best developers in each respective field. Then we ensure it all comes together to create the greatest, most efficient pumping system.
For any questions about our Baldor motors please contact a pump motor specialist or keep browsing above.
Baldor Electric Motors
Buy Online from Industrial AC Motor Distributor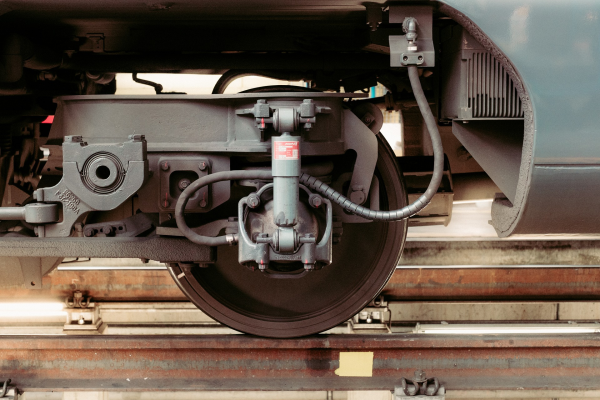 Baldor is a leading manufacturer of industrial electric motors, drives, mounted bearing, mechanical drive components and more. As a distributor of Baldor parts and motors we provide cutting-edge pump and compressor solutions for multiple applications, including:
Roller coasters
Train track grinders
Water treatment
Drilling
The variety of industrial AC motors and DC electric Baldor makes it easy to find a motor for any application. The horsepower from the Baldor Reliance motors range from 1/50 - 15,000 horsepower. Baldor is known for their huge selection of motors, including:
General purpose motors
Single phase motors
Close coupled pump
Explosive proof motors
Brake motors
Severe duty motors
Pump Solutions #1 Corporation always keeps a variety of Baldor motors in stock. We are one of the largest Baldor distributors in the Midwest. For quality services and an energy efficient Baldor motor, contact Pump Solutions #1 Corp Baldor motor experts today.
Baldor Pump Motors & Parts
Repair or Replace your Baldor motor with help from Pump Solutions #1 Corp!
Baldor pump motors are reliable and can help reduce maintenance costs. We offer Baldor repair kits or and replacement parts if maintenance is necessary. You'll be surprised by huge selection of repair kits and seals. Don't wait, start browsing for your Baldor pump today!
Single Phase Baldor Motors
Pump Solutions #1 Corp has an expansive collection of single phase Baldor Motors. Here you can find motors with ¼ HP up to 7 ½ HP. You have the ability to filter by TEFC, ODP or explosive proof enclosures.
If you're not sure what you're looking for please contact us to request an existing part, pump or motor.
History of Baldor Electric Co
The two founders of Baldor Motors combined their names and Baldor Electric Company was created in the 1920s. Although 1920s is when Baldor was created there legacy dates back to when dodge manufacturing was founded by Wallace dodge in 1880.
The 1900s were a booming century for Baldor:
Baldor became a public company in 1976.
In 1986, the flex flow manufacturing process was introduced.
The 1,000,000th Baldor motor was created in 1978.
In 1998, Baldor was named one of the best 100 companies to work for in Fortune Magazine.
To fully use this site, please enable Javascript