Pump Solutions #1 Corporation's Unbeatable Services
Pump Solutions #1 Corporation provides unbeatable pump replacement and pump repair services. We focus all of our time and energy on being the #1 pump company. Routine servicing such as a pump schematic inspection or a system diagnostics can help increase the production and efficiency of your pump system.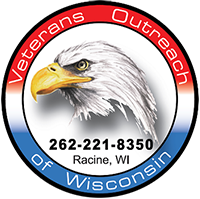 Support Our Veterans
Pump System Inspection Services
Fluid Handling System Schematics Evaluation Services
When pumps and important fluid handling equipment go down they can take entire businesses with them. These incredibly important components can make or break your ability to meet your manufacturing deadlines. Working closely with a professional and knowledgeable pump repair and pump system layout inspection company is vital for continued success when problems or production-stopping issues occur. The best method for fixing a fluid handling system problem or improving production processes is to have one of Pump Solutions #1 Corp's pump staff members review your system with you.
CONTACT US TODAY For details & pricing!
Unlike most companies we don't just walk in, fix the first problem we see and tell you everything is fixed. One of our trained pump system inspection specialists will go over every part of your fluid handling system and show you exactly what was found, making sure nothing goes unnoticed.
Even the smallest problem can lead to future problems and more financial troubles for your company. We understand the importance of having a properly working pump system and not having to halt production just to fix your pumps a couple months down the road again.
Our pump schematic inspection experts will carefully review the configuration of your piping system, evaluate your flow methods, assess your system pressure levels, and carefully document your overall process to develop a thorough understanding of your system. Pump Solutions #1 Corp's pump system inspectors then utilize this information to recommend the best and most productive solution for your fluid handling system. Decades of combined industry experience and a complete commitment to providing our customers with the best centrifugal pump services, pump equipment and pump accessories means your business is in the best hands.
Pump Repair and Testing Services
Pump Solutions #1 Corporation offers superb centrifugal pump repair and testing services in addition to our fluid handling system schematics inspection and evaluation services. We offer the best methods for complete fluid handling system improvement and optimization by combining our pump system floor plan inspection services with our pump repair and replacement services. Pump Solutions #1 Corporation works primarily with centrifugal pumps but we also service, repair, inspect, and test non-centrifugal pumps, including inline pumps, frame mounted pumps, and rotary pumps at our in-house repair facility.
Contact the pump system inspection professionals at Pump Solutions #1 Corp today for more information on our wide range of pump system floor plan evaluation and testing services.
To fully use this site, please enable Javascript