Pump Solutions #1 Corporation
Providing the best pumps, parts, motors & customer service.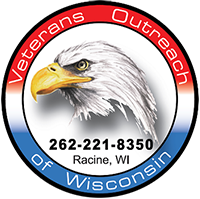 We support our troops.
2" All-Flo Pumps
All-Flo 2" Diaphragm Pumps for Heavy-Duty Fluid Transfer
If you need to order 2" Pumps for your application, All-Flo Pumps from Pump Solutions #1 Corporation are your best option for fluid transfer systems. Our All-Flo 2" pumps are perfect for clean fluids, semiliquid mixtures (slurries) and solids. These are top-quality pumps expertly designed and manufactured to provide heavy-duty performance in even the harshest environments. The air section is non-metallic so you are assured of stall-free operation in even freezing conditions. You'll be able to confidently install these pumps in your manufacturing process because they are engineered for the best chemical and fluid compatibility. The valve system is especially durable, allowing smooth performance and leak free operation. Easy maintenance is assured with this bolted design. Pump models include aluminum, corrosion resistant steel, electropolished & passivated, polypropylene, and PVDF. Each can be tailored to match your needs.
CONTACT US TODAY WE KNOW PUMPS
2" All-Flo Pumps Applications
Aluminum: Water, oils, most solvents, and most paint
Stainless Steel: Nitric acid, chlorinated solvents, marine and caustics
ALL-PũR®: sanitary and food applications
Polypropylene: general purpose, water, soap solutions, caustics, and mild acids
PVDF: solvents, acids, and bases (that require highest purity, strength, and resistance)
2" All-Flo Pump Accessories
Air:
Filter/Regulator/Gauge
Solenoid Valve
Air Flow Control Valve
Metal Muffler
Liquid:
Pump:
2" All-Flo Pumps Available in a Multitude of Options
Any 2" pumps from Pump Solutions #1 Corporation can be customized to meet your exact production requirements. Options include air valves, ball valves, hardware, porting, wetted chamber finishes, valve seating and more. All pumps offered by Pump Solutions #1 Corporation are made in the United States, assuring top-quality performance as well as topnotch customer service. We pride ourselves in promptly responding to every request with expert and practical counsel. Our pump experts know the business and will provide the precise information you need to assure maximum effectiveness.
To fully use this site, please enable Javascript