Pump Solutions #1 Corporation
Providing the best pumps, parts, motors & customer service.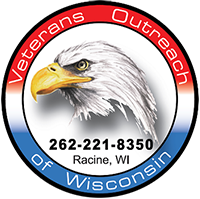 We support our troops.
3" All-Flo Pumps
All-Flo 3" Pumps Built to Work Hard and Last Long
The All-Flo 3" pump from Pump Solutions #1 Corporation is a superbly-designed heavy-duty pump offering excellent compatibility with chemicals and fluids. It's a powerful, easily adaptable unit which delivers excellent freeze-free and stall-free performance. The valve system can handle many difficult challenges – from clean fluids and slurries all the way to 7/16" solids. The aluminum chamber is sturdy and durable. You can use this pump in a wide variety of work environments. Many options and accessories are available to tailor this powerful pump to your exact manufacturing needs. Your maintenance staff will appreciate the bolted design. Maintenance is quick and easy to assure top performance with no leaks. Even though this pump is extremely strong, the muffler will reduce the noise level to only 86 dBA. Carrying handles are sold separately. The nonmetallic air section is also very strong, making this pump a dependable, top-performing addition to any manufacturing fluid-transfer system.
All-Flo 3" Pump Tailored to Your Needs
The pump experts at Pump Solutions #1 Corporation have broad, practical experience in the fluid transfer industry. They will help you customize your All-Flo 3" Pump with a large selection of options and accessories. Options include:
Air Valve – cycle count valve
Ball Valve – PTFE, Santoprene, Nitrile, #EPDM, Heavy Nitrile, Heavy Santoprene
Wetted Chamber Finish – Hard Coat Anodizing
Hardware – PTFE Coated, handles
O-rings – PTFE, Nitrile, EPDM, Viton
Porting – BSP Threads, Discharge/Air Exhaust, suction/air exhaust
The All-Flo 3" Pump from Pump Solutions #1 Corporation is your answer for top-quality fluid transfer. Made in the USA, this pump assures excellent performance over an extended product life.
To fully use this site, please enable Javascript