Pump Solutions #1 Corporation
Providing the best pumps, parts, motors & customer service.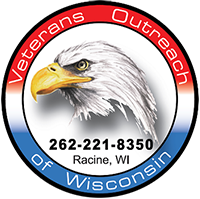 Support Our Veterans
Shop AMT Pumps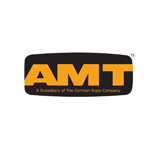 Pump Solutions #1 Corp carries quality one and three phase AMT pumps. Shop this line when you're looking for an electric or engine driven pump for a variety of applications. AMT has sold under its brand name along with other distributors for over seventy years and counting, earning a reputation for unique design. These diaphragm and centrifugal pumps come in cast iron, bronze, stainless steel and aluminum. These durable materials are built to last. We carry pumps from one to 16+ stages with horsepower between ½ and 3. Count on the powerful engines to last on the job and perform optimally. The three phase pumps are good for saving energy and getting the job done fast. The single phase pumps feature a portable design with capability of handling solids.
Browse our huge AMT selection for products you can trust.
Shop our AMT centrifugal and diaphragm pumps for residential and commercial contractor projects or request a Pump Services and Pump Components Quote from Pump Solutions #1 Corp today.
AMT Pump Distributor
Pump Solutions #1 Corporation distributes AMT pumps and pump parts. Not only do we provide high-end AMT pumps but we do it with excellent customer service. If you're looking for any of the following, contact pump solutions #1 Corporation.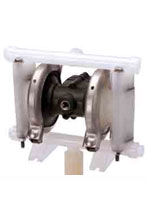 Engine drive centrifugal pump
Diaphragm pumps in cast iron and bronze
Self-priming electric pumps
This is just a preview of all the pumps we offer. Above are a lot more AMT pumps to browse. We want you to feel absolutely comfortable throughout the buying process. So if you don't see your part or pump, you can request an AMT pump or contact an AMT pump specialist today for any questions.
AMT Pumps for Multiple Industries
The AMT pumps can be used for a variety of markets including:
Industrial
Municipal
Commercial
Irrigation
No matter what application you use your AMT pump for, expect a quality product every time. Expect it to be engineered by the most state of the art design equipment. AMT doesn't fall behind when it comes to creating innovative electric and engine driven centrifugal and self-priming pumps. Let Pump Solutions #1 Corporation provide you with an exceptional AMT pump or part.
Contact an AMT pump provider for any questions you may have.
AMT Pumps History of Unique Designs and Patented Products
Headquartered in Royersford, PA, AMT has sold and distributed high-end pumps for 70 years. The machinery, assembly and testing is all done in the Gorman-Rupp company in Ohio. With the help of the Gorman Rupp Company AMT has provided unique designed and patented products for multiple applications. Now AMT is among one of the top industry leaders in high-quality pumps.
To fully use this site, please enable Javascript