Pump Solutions #1 Corporation
Providing the best pumps, parts, motors & customer service.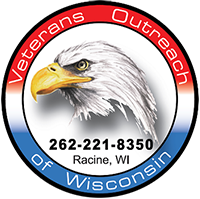 Support Our Veterans
Scot Pump Bearing Replacements
Scot Pump Bearings for Sale
Replacement Scot Pump motor bearings in stock & ready to ship
Scot Pump replacement parts including bearings are available with affordable prices and fast shipping from Pump Solutions #1 Corporation. We're your best source for Scot Pump bearings and have the industry expertise to help you track down the right motor bearings and other replacement parts for your pump. Order bearings online today or contact us for assistance.
REQUEST AN EXPERT CONTACT US TODAY
About centrifugal pump bearings
Bearings play an important role in centrifugal pumps: they support hydraulic loads on the impeller, they support the physical mass of the shaft and impeller themselves, and support loads imposed by couplings and drive systems. Centrifugal pump bearings also maintain axial and radial shaft deflections from exceeding recommended limits of the impeller and shaft seal.
Because they do so much, bearing failures are one of the leading causes of pump breakdowns. In some cases it's due to fatigue at the end of the projected service life, but in many other cases bearings fail early because of corrosion, overheating, contamination, static overload and other issues.
Keep your Scot Pumps working reliably by making sure the motor bearings are maintained in good condition and replaced promptly when necessary. We offer excellent sales and support for replacement Scot Pump motor bearings and other parts, and we're happy to help you find the parts you need.
Contact us online for expert help choosing or ordering Scot Pump bearings.
To fully use this site, please enable Javascript