Pump Solutions #1 Corporation
Providing the best pumps, parts, motors & customer service.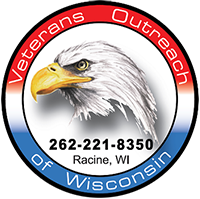 Support Our Veterans
Scot Pump Flingers
Scot Pump Replacement Flingers
Order a Water Flinger for Your Centrifugal Pump
The water flinger is just one of the many Scot Pump replacement parts we have in stock and ready to ship. We have a large selection of Scot Pump flingers in neoprene, rubber, bronze, and stainless steel. If you need help pinning down the right flinger for your pump, we can help. As a Scot Pump master distributor we sell and support a wide range of Scot Pump products with competitive pricing and expert service.
REQUEST AN EXPERT CONTACT US TODAY
About centrifugal pump flingers
The water flinger in a centrifugal pump is a ring that fits on the shaft and keeps water from getting into the bearing housing. A mechanical seal prevents water from bypassing the flinger when the pump is idle.
Water flingers are important for centrifugal pumps because one of the biggest causes of bearing failure is the bearing lubrication getting contaminated with moisture, which a functioning flinger prevents.
Flingers are also known as slingers or slinger rings. If you have any questions about ordering the right flinger or other replacement part for your Scot Pump, we're more than happy to help.
Contact us online to order replacement water flingers or request more information.
To fully use this site, please enable Javascript