Pump Solutions #1 Corporation
Providing the best pumps, parts, motors & customer service.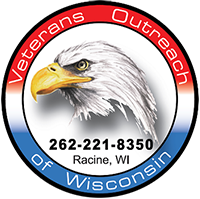 Support Our Veterans
Self-Priming Centrifugal Pumps
Scot Pump Self Priming Pumps
Pump Solutions #1 Corporation offers Scot Pumps made of cast iron and bronze epoxy coating. Scot Pump is a leader in self priming pump design and has served many industries. These include agriculture, irrigation and petroleum. The self-priming pumps from Pump Solutions #1 Corporation are able to self-prime up to 10 feet. Choose from single or 3 phase motors. If you can't find your pump please request a part or pump. When ordering with us expect prompt customer service and a wide range of self-priming pumps.
What is a self-priming centrifugal pump?
A centrifugal pump that uses an air-water mixture to achieve a primed pumping condition is considered a self-priming pump. Standard or non-self-priming centrifugal pumps can become stuck when air gets in it. This is referred to as becoming "air-bound," and it means the pump stops operating.
Self-priming centrifugal pumps mix air and water and are able to pump this mixture, eventually expelling the air and pumping just water. Self-priming centrifugal pumps must have water in the casing in order to operate. The self-priming function only refers to the pump's ability to pump air mixed with water until the pump is fully primed. After the first prime, a self-priming pump will retain water and thus be "self-priming." It's important to understand that you cannot operate a self-priming pump if it only has air in the casing.
If you have questions about self-priming centrifugal pumps including pricing and ordering details, please contact us today.
To fully use this site, please enable Javascript