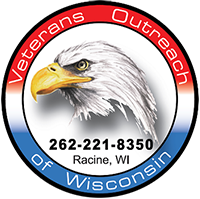 Support Our Veterans
Kenosha Pump Company Pump Solutions #1 Corporation for Expert Sales & Service
Scot Pump Master Distributor with Repair Kits, Replacement Parts & Complete Catalog
Pump Solutions #1 Corporation is Wisconsin's best full-service pump company supplying pumping equipment & replacement parts from industry-leading manufacturers including:
Whether you're looking for a centrifugal pump, pump motor, submersible pump, immersible pump or replacement parts, our knowledgeable sales staff will make sure you find what you need at the best possible price.
Pump Service and Repair in Kenosha
Pump Solutions #1 Corporation provides expert pump services in Kenosha, Pleasant Prairie, Truesdell, Russell, Somers, Woodworth, Bristol and surrounding areas including:
Trust Wisconsin's #1 pump company for unbeatable pump replacement and repair services. Our pump service specialists work quickly to minimize your downtime and provide a detailed report. We're obsessed with providing the highest quality of service with every job—read reviews from our pump installation and repair customers and see for yourself!
Best Wisconsin Distributor of High Quality Pumps, Motors & Components from Leading Manufacturers
Pump Solutions #1 Corporation has a huge selection and provides fast, free quotes and product recommendations. Call a pump specialist today at 262-835-0774 or use our online forms to request a quote or contact us with questions. Buscando bombas centrifugas y partes? Tenemos los mejores precios!
To fully use this site, please enable Javascript