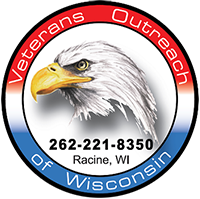 We support our troops.
Pumps for Ponds
Choosing the Right Pump for Aquatic or Garden Ponds
A good pond pump has been designed and engineered for continuous use (unlike, for example, a sump pump). Durability, reliability, and efficient energy usage are key features to look for when investing in a quality pond pump. A low-priced pump will likely cost you more in the long run with higher energy bills, more frequent repairs and a shorter lifespan.
How to Determine What Size Pond Pump You Need
If you need a pump just for circulating the water and possibly running a pond filter, the first step is knowing the volume of water in your pond. The pond volume can be calculated by multiplying the depth, length, and width of the pond by 7.5. This gives you the number of gallons of water.
D x L x W x 7.5 = Gallons
Pumps are rated by their flow capacity in gallons per minute (GPM) or gallons per hour (GPH). Choose a pump able to circulate the pond's entire volume of water once per hour.
Benefits of Scot Pump Centrifugal Pumps for Ponds
Scot Pump's Motorpump™ has many advantages as a pond pump. Made from heavy duty cast iron construction in a space-saving design, this high-flow capacity pump is rugged, simple, economical and easy to maintain.Scot Motorpump™ features:
Perfect alignment
Superior seal life
Quiet operation
Available corrosion protection
ODP or TEFC enclosures
The Motorpump™ is a centrifugal pump close-coupled with a NEMA standard electric motor. The Scot Pump impeller is precision machined and balanced, then mounted on an extended motor shaft.
Scot Motorpump™ is available as a horizontal or vertical floor mount with fully variable suction and discharge positions. It also includes:
Gauge taps on suction and discharge
Seal Vent/Flush Line
Suction Elbow, Gasket and Hardware
Scot centrifugal pumps have a reputation for outstanding reliability and worry-free performance. No matter the demands of your pond pump installation, a high quality Scot Pump product will deliver the power and efficiency you've been looking for.
Pumps for Waterfalls and Fountains
Water feature pumps are rated by either the gallons per hour (GPH) or gallons per minute (GMP) powered to a specific height.
The head is how high the pump can elevate the water, measured from the surface of the water straight up.
A waterfall's horizontal or diagonal flow is measured along its length, adding one foot of head for every ten feet of flow.
If a pond has a waterfall, fountain or other water feature you will need to consider the size of the waterfall when choosing the pond pump size and capacity.
Choosing the Right Size Pump for a Waterfall
You'll need a pump capable of moving 100 gallons of water every hour per inch of width. This number can be adjusted based on how gentle or rushing you prefer the waterfall flow.
Example: A waterfall 2 feet wide requires a 2400 GPH pump for an average flow.
The pump also needs to power the desired flow rate at whatever height the waterfall begins. The higher the elevation, the stronger the pump. For every ten feet of pipe or tubing, add one foot to the height measurement. The resulting total of the height plus the amount of tubing gives you the maximum head.
Example: A waterfall 10 feet above the water level with 40 total feet of tubing requires a pump with a maximum head of minimum 14 feet. Keep in mind operating a pump at its maximum head will likely result in reduced flow.
Pumps for Ponds with Filters
A pond filter's flow rate impacts the ability of the pond pump to circulate the water. For a pressurized pond filter it's common to have a second pond pump such as a clog resistant or solid handling pump. This will ensure proper water circulation in the pond and reduce maintenance and cleaning.
External Pond Pumps
When a large pond pump is needed, an external setup provides the convenience of remote location and minimal power usage. Also called in-line pond pumps, external pumps can be used with pond skimmer filters or connected to a waterfall filter.
Scot Pumps for Water Features at Pump Solutions #1 Corporation
Whether you need a pump for a pond, pool, waterfall or fountain our pump specialists can help you select the best pump for your needs. Pump Solutions #1 Corporation has the region's best prices on Scot Pump products and offers complete support providing repairs, replacement parts and system inspections and diagnostics.
To fully use this site, please enable Javascript