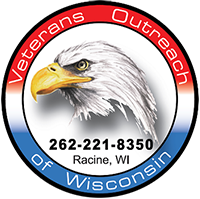 Support Our Veterans
Frame Mounted Centrifugal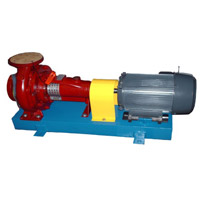 Scot - American Marsh - Calpeda
1 1/4" - 14" Discharge
13,500 GPM
460' TDH
Frame Mounted Centrifugal Pumps from Scot Pump, American Marsh & Calpeda
Frame-mounted centrifugal pumps are probably what you imagine them to be – centrifugal pumps mounted to a frame. You're right. They are mounted to a stationary frame to keep all of the components, like the motor or couplings, in place.
CONTACT US TODAY For details & pricing!
Benefits of Using Frame Mounted Centrifugal Pumps
One benefit of using a frame-mounted centrifugal pump is its ability to be mounted. Mounting your centrifugal pump makes it more durable than ones that aren't mounted, because it stays in one place. This reduces the chance of pump failure due to excessive movement.
More benefits of frame-mounted centrifugal pumps:
Durability
High performance and efficiency
Moderate initial cost
Simple maintenance
Frame-mounted centrifugal pumps have many applications, including:
Irrigation
Commercial
Municipal
Mining
Industrial
Water trucks
Pros and Cons of Using Frame Mounted Centrifugal Pumps
| | |
| --- | --- |
| Pros | Cons |
| Pump bearings can be selected for long life and suitability for continuous operation with high radial and thrust loads | Higher cost than close-coupled centrifugal pumps |
| Doesn't need a special / custom motor | Motor has to be lifted to perform maintenance |
| Coupling between the motor and pump reduces lateral vibrations | Motor has to be lifted to replace mechanical seals* |
| Coupling between motor and pump makes maintenance easy so you don't have to disturb or raise the motor to access it** | |
| Wide variety of pump sizes and characteristics are available and easy to find | |
* NOTE: applies to vertical-mounted pumps only
** NOTE: applies to horizontal-mounted pumps only
General Information about Centrifugal Pumps
The main function of centrifugal pumps is to transfer different types of liquid from point A to point B.
Common uses of centrifugal pumps include:
Water pumping
Sewage pumping
Petroleum pumping
Petrochemical pumping
Centrifugal pumps have a reverse function as well. They can be used to create mechanical rotational energy by converting the potential energy of water pressure.
How centrifugal pumps work
Centrifugal pumps use centrifugal force to move liquid from one area to another.

Imagine swinging a bucket of water around in a circle over your head. As you increase the speed, the force pulled against your arm is increased. This is centrifugal force. If you make a hole in the bottom of the bucket, the water will come out in a stream – the distance the water squirts is dependent on how fast your arm is moving. This is how a centrifugal pump uses centrifugal force.
Contact our centrifugal pump distributors for more information or to place an order today.
To fully use this site, please enable Javascript