Pump Solutions #1 Corporation
Providing the best pumps, parts, motors & customer service.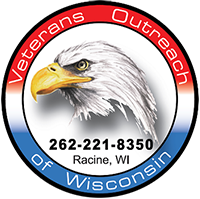 We support our troops.
3/4" Pumps
¾" All-Flo Pumps For Low Fluid Transfer
Pump Solutions #1 Corp. carries All-Flo pumps serving numerous applications, industries, fluid transfers, and chemical compatibilities. Our ¼", ½", and ¾" All-Flo pumps are made for clean, low fluid transferring applications. ¾" All-Flo pumps are the largest low-fluid transfer pump models available, handling slurries, clear fluids, and solids up to 1/8" in volume. All-Flo pumps include non-metallic wetted components, providing maximum strength and chemical compatibility. We recommend checking the All-Flo manufacturer website's chemical compatibility table before using your pump. All-Flo pumps are designed with non-metallic air valves and elastomers, guaranteeing stall-free and freeze-free operation. The bolted, box-style design is durable and low maintenance, preventing leakage both on and off-site. Count on ¾" pumps for years of clean, low volume fluid transferring applications no matter what your industry.
Our ¾" All-Flo pump selection includes:
Conductive nylon
Polypropylene
PVDF
All-Flop Pumps Meeting Industry Qaulity Standards
¾" All-Flo pumps handle various chemicals and solids ranging from water, soap, acids and bases. Check out each model type along with our PDF brochures for complete details. If you have any further questions regarding All-Flo, our pump distributers also offer assistance both online and over the phone at 262-835-0774.
All-Flo pumps are covered under a manufacturer warranty, reimbursing you in case of product defects. This warranty does not cover damage from tampering or misuse of the pump. If your pump endures any damage over the years, check out our wet end repair kits for ¾" All-Flo pumps. Each repair kit includes replacement parts and components which extend the life of your pump, potentially saving you time and money on turning to a technician.
Browse our full selection of All-Flo pumps to find the pump meeting your application needs.
To fully use this site, please enable Javascript