Pump Solutions #1 Corporation
Providing the best pumps, parts, motors & customer service.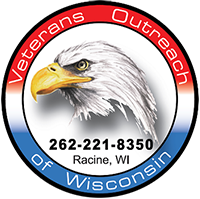 We support our troops.
1/4" Non-Metallic Diaphragm Pumps
¼" All Flo Pumps for Low Volume Fluid Transfer Applications
Pump Solutions #1 Corp. carries exceptional All-Flo pumps for countless industries and applications. Our ¼" All-Flo pumps can pump up to 4.3 gallons per minute and are designed for less intense environments. Ideal for low volume, clean fluid transfer applications, All-Flo ¼" Box Style Pumps are available in non-metallic material. Our pump distributers offer various All-Flo pump designs, varying in strength and fluid transfer abilities.
If you're looking for maximum chemical capabilities, check out our conductive nylon All-Flo pumps. Conductive nylon pumps are made with stainless steel and are compatible with most solvents and alcohols. Our conductive nylon pumps include a muffler, protecting your ears in high noise level environments and increasing worker communication. For applications requiring high resistance to solvents, water, and acids, we recommend the ¼" PVDF (Polyvinylidene Fluoride) pump. These incredibly strong ¼" All-Flo pumps resist harsh acids, solvents, and bases.
CONTACT US TODAY WE KNOW PUMPS
Our selection of ¼" non-metallic All-Flo pumps includes:
Conductive Nylon
Drum pumps
PVDF
Polypropylene
All-Flo Pumps Meeting Your Specific Application Needs
Each pump style can be tailored to specific applications; refer to our PDF's for complete technical specifications. It's extremely important to check chemical compatibility before purchasing our ¼" pumps. Call our pump distributers if you're unsure which All-Flo ¼" pump is best for your industry and application.
Shop our full selection of All-Flo pumps for a variety of pump types and pump sizes meeting your application needs.
To fully use this site, please enable Javascript