Pump Solutions #1 Corporation
Providing the best pumps, parts, motors & customer service.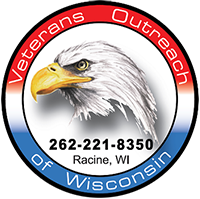 We support our troops.
3/8" Pumps
3/8" All-Flo Pumps for Low Volume Fluid Transfers
Pump Solutions #1 Corp. provides All-Flo pumps for countless industries, including food and beverage, construction and mining, petrochemical, and agriculture. We carry All-Flo pumps ranging from ¼" to 3", serving virtually every application and fluid transferring need. Our smaller model pumps are ideal for clean fluid applications while our larger models withstand higher volume liquids and solids. Whether your application involves light dewatering or abrasive solids, browse our All-Flo pump selection.
All-Flo's 3/8" clamped style pumps feature a non-metallic construction, ideal for clean fluids, mild slurries, and 1/16" solids. The polypropylene air center and elastic polymers ensure maximum chemical compatibility, though we recommend checking the manufacturer's website before use. Count on All-Flo pumps to resist multiple fluids and chemicals ranging from water and soap solutions to strong acids.
We carry the following 3/8" All-Flo Pump models:
Conductive nylon
Drum pumps
Polypropylene
PVDF
Solid-handling models
All-Flo Pumps Meeting Your Quality Standards and Application Needs
Each model type differs in chemical and fluid compatibility, tailored for different applications. Refer to the PDF's above to help you choose the best 3/8" All-Flo pump model for your industry and application. Also consider our 3/8" All-Flo wet end repair kits for help maintaining your pump throughout the years. All-Flo repair kits contain replacement parts and components critical to restoring the quality of your pump under normal wear and tear.
View our full selection of All-Flo pumps or contact the All-Flo pump suppliers at Pump Solutions #1 Corp for pricing information and other inquiries.
To fully use this site, please enable Javascript