News from Pump Solutions #1 Corporation
Pump Solutions #1 Corporation is your premier resource for the most up to date news for pump distributors. We highlight relevant company information regarding pump services including replacement pumps and pump installation.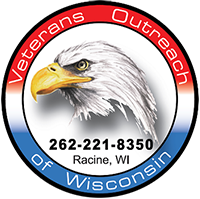 We support our troops.
Scot Pump Repair & Maintenance Service
Wisconsin's Full-Service Scot Pump Dealer
Pump Solutions #1 Corporation distributes, installs and services Scot Pumps throughout Wisconsin, Indiana, Illinois, Minnesota, Upper Michigan, North Dakota, and South Dakota.
We understand the importance of keeping your entire fluid handling system working efficiently at all times. Even the smallest malfunction in your pumping system can cost you valuable production time and money. So when there's a problem, we treat it as though it's our problem and mobilize quickly to get it fixed.
Contact Us Today For Pump Service
Scot Pump Repair Services
Pump Solutions #1 Corporation provides a full range of Scot Pump services. We have a long relationship with Scot Pumps, a fellow Wisconsin company, which enables us to quickly get any parts needed to service your Scot pump.
We also offer a variety of reliable services for Scot Pumps including:
From the system schematic inspection to a pump repair, our fluid handling system experts are here to help with any level of question or job. We have the expertise to properly assess your current system to see which areas need to be fixed and repair your current Scot Pump to get everything running back at 100%. The smallest problem in your pump can become an overwhelming and expensive issue fast.
Experienced Scot Pump Service Technicians Get You Up and Running Quickly
From system schematic inspection to pump repairs, our fluid handling system experts are here to help with any questions or problems you may have. Our Scot pump service technicians have the expertise to thoroughly assess your current system to identify problems and make repairs—quickly and cost-effectively.
If you are searching for a certain Scot Pump part or impeller, browse our online inventory. Simply click on pumps, then select Scot Pumps. Everything we carry is broken down in an easy flow format. We will ensure you find the Scot Pump, Scot Motor, Scot accessory, or Scot replacement part you need.
Contact Us Today For Pump Parts
Find Scot Pump Parts Here
Not within our service area? You can still order the Scot Pump motor, accessory, or replacement part you need. We have a large online inventory, low prices and outstanding customer service. Just let us know what you need help with and we are happy to assist.
Shop for:
If you don't see the Scot Pump product or part you need, let us know. As the #1 Scot Motor Pump distributor in Wisconsin, we are able to locate hard-to-find parts and get them to you quickly.
Scot Pump Service Professionals
Count on Pump Solutions #1 Corporation whenever you need a replacement part, Scot pump service, or a new Scot Pump to get your fluid handling system up and running. Whatever you need we can get it for you faster than anyone else.
Get Scot Pump service by contacting us online or call 262-835-0774
To fully use this site, please enable Javascript