News from Pump Solutions #1 Corporation
Pump Solutions #1 Corporation is your premier resource for the most up to date news for pump distributors. We highlight relevant company information regarding pump services including replacement pumps and pump installation.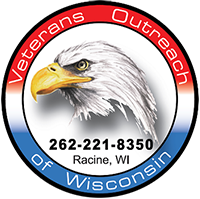 We support our troops.
Pump Distributor Company News
Pump Repair Service Provider Company Announcements and Events
Pump Solutions #1 Corporation, the best pump company selling replacement pump components and high quality pump motors online, is dedicated to keeping our customers up to date and informed about current happenings and important announcements regarding our services and products. Whether we're highlighting new pump repair and pump system floor plan inspection services or providing updates on our wide selection of brand name pumps and pump components, manufacturing and processing companies can depend on Pump Solutions #1 Corporation for all their fluid handling needs.
Be sure to check back often for new updates, company announcements, or for information regarding new products or services.
Contact the pump repair service providers at Pump Solutions #1 Corporation today for more information on our superb selection of pump components, pump accessories, and replacement pump components.
To fully use this site, please enable Javascript