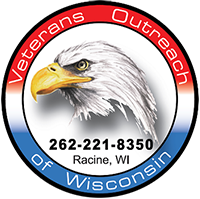 We support our troops.
Pumps for Sale from Master Distributor and Scot Pump Dealer
Pumps for Industry, Agriculture, Marine, Military, Water Features and More
Pump Solutions #1 Corporation supplies:
Pumps for marine environments
Pumps for military applications
Pumps for high temperature cabinets
Pumps for mining and construction
Pumps for oil and petroleum
Whether you need a truck-mounted pump, replacement parts, repair kits or help finding the right pump and fluid handling equipment, Pump Solutions #1 Corporation has the products and services to increase the efficiency of your pump system.
Scot Pump Dealer and Master Distributor Representing Leading Manufacturers
Pump Solutions #1 Corporation is proud to be a Scot Pump dealer and represents several leading pump manufacturers including:
Whether you're looking for a centrifugal pump, pump motor, submersible pump or immersible pump, our knowledgeable sales staff will make sure you find what you need at the best possible price.
Pump Service and Repair in Wisconsin
Pump Solutions #1 Corporation provides expert pump services in Milwaukee, Racine, Waukesha and surrounding areas including:
Trust Wisconsin's #1 pump company for unbeatable pump replacement and repair services. Our pump service specialists work quickly to minimize your downtime and provide a detailed report.
Full Service Pump Dealer and Service Provider with Competitive Prices
Pump Solutions #1 Corporation has a huge selection and provides fast, free quotes and product recommendations. Call a pump specialist today at 262-835-0774 or use our online forms to request a quote or contact us with questions!
To fully use this site, please enable Javascript