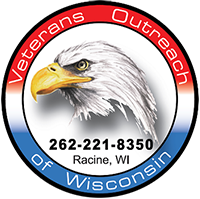 We support our troops.
Scot Pumps for Agriculture
Chemical & Water Spray Pumps for Agricultural & Irrigation Applications
Pumps for agriculture are specifically designed to withstand the chemical properties of fertilizers used in fields and on farms. Scot Pump has end suction centrifugal pumps for sale at Pump Solutions #1 Corporation for agricultural and irrigation specialists who need motor pumps to keep their productions running smoothly. Call us today for more information regarding Scot Pumps and their compatibility with different fertilizers such as:
Binary Fertilizers

NPK Fertilizers

Nitrogen Fertilizers

Compound Fertilizers

Organic Fertilizers

Potassium Fertilizers

Phosphate Fertilizers
If you work with fertilizer on a regular basis, you already know the frequency of application depends on vegetative growth, bulb formation and time of the year. Even if you have extensive experience with different soil texture, vegetables, grains, flowers, grasses and other crops, you may not know where to buy pumps for agriculture. Contact Pump Solutions #1 Corporation when you need the best the agricultural and irrigation pump market has to offer. We're the top source for end suction centrifugal pumps in fertilizer and irrigation applications - contact us today!
BROWSE SCOT PUMP PUMPS FOR SALE

CONTACT US TODAY GET A FREE QUOTE
End Suction Centrifugal Pumps for Agricultural Sprayers & Fertilizer Specialists
Order the Framepump™ for Fertilizer Application
Constructed with TEFC motors and Viton seals, each of our Scot Pumps are engineered to exceed the standards of pumps built to work with fertilizer in the agriculture industry.
Features of the Framepump™
| | | |
| --- | --- | --- |
| Single Seal | Hydraulic Motor | Pressureseal™ |
| Up to 2500 GPM | Compatible with Hydraulic Motors 1500 to 4000 RPM | Tank System Filled with 50-50% Glycol-Water Solution |
| Drive Shafts 5/8" to 1 3/8" | Up to 30 GPM | Pump May Run Dry Without Affecting Seal |
| Cast Iron or 316 Stainless Steel | Cast Iron or 316 Stainless Steel | Pump Only or Base Mounted Available |
| Heads to 400 Feet | Splined Pump Shaft | Hydraulic Motor Available |
| Pully, PTO, Clutch or Base Mounted | Handles Water & Fertilizers with Ease | Clutch Driven Available |
Agricultural Spray? Check out the Motorpump™
From agriculture to irrigation, the Motorpump from Scot Pump is a heavy duty and easy to maintain pump you can use with various chemicals and fertilizers.
Motorpump™ Specifications
Cast Iron
Stainless Steel
3500 RPM
1750 RPM
Cast Stainless
Welded Stainless
High Pressure
High Flow
3500 RPM
3500 RPM
1/2 to 100 HP
20 to 60 HP
1/2 to 15 HP
1/2 to 25 HP
Nema J56, JM, JP Frames
Nema JP Frames
Nema J56, TC Frames
Nema J56, JM Frames
Fertilizer Spraying is Simple with the Enginepump™
Perfect for use with fertilizers in agriculture applications, the Enginepump is one of many end suction centrifugal pumps we have for sale online from Scot Pump.
The Scot Pump Enginepump™
| | |
| --- | --- |
| Straight Centrifugal | Self Priming |
| Up to 350 GPM | Up to 400 GPM |
| 74 PSI Max Pressure | 50 PSI Max Pressure |
| Fertilizer Compatible | 25 Foot Suction Lift |
Scot Pumps & Motor Assemblies for Sale
Order Pump Ends Online from Pump Solutions #1 Corporation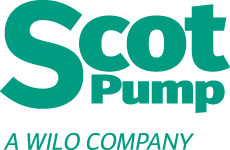 Before you establish your fertilization schedule for the season and start collection data on the soil, chemicals, tissue and water you'll be handling this year, make sure you're equipped with the pump motor assemblies and pump ends you need. It doesn't matter if yoour fluid handling system will be operating with water or fertilizers. Have your products ordered and shipped as soon as possible so your time can be used to prepare your fields instead of spending hours browsing the internet for pump manufacturers and distributors.
Scot Pump & Motor Assemblies
Scot Pump Ends
Pump Solutions #1 Corporation is your best resource when it comes to finding end scution centrifugal pumps and parts as soon as possible. Contact us today to place your orders or to find more information on our full supply!
To fully use this site, please enable Javascript