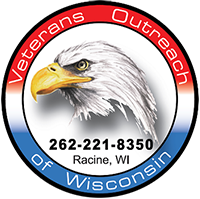 We support our troops.
Immersible Water Pumps for Sale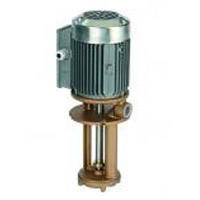 Specs
AMT
3/4" - 2" Discharge
50 GPM
250' TDH
Used for
Coolant
Cutting Oils
Grinding Machines
Immersible Pumps vs Submersible Pumps
The Differences Between Submersible & Immersible Water Pumps
Immersible pumps are cost effective, flood-proof pumps made for dry environments. Submersible pumps are submerged in water at all times and manufactured for heavy-duty jobs. Make sure to compare the two types of pumps before deciding on one or the other.
When choosing a pump, take into consideration the conditions it will be operating in. If the pump will be operating under water, a submersible pump may be the right choice. If there is only a possibility your pump will be submerged during operation, order an immersion pump!
Shop All Pumps! Best Prices Online!
Submersible Pump Features
Enclosed Non-Ventilated TENV Motors
Wet & Dry Pit Applications
Continuously Running Pit Motors with Effluent Cooling
Cast Iron Frames & End Plates
Optional Expolosion-Proof Moto Design
Standard Length 25-30 ft.
Mechanical Seal & Oil Filled Chamber Keep Water Out
Moisture Monitoring Probe
Made for Submered Pumping of Sewage & Drain Water
Immersible Pump Features
Designed for Dry Environments
TENV Enclosures
Sealing System for Submerged Operation at 30 ft./2 Weeks
Explosion-Proof Style Conduit Box
Two Normal Closed Thermostats
Motor Space Heaters
Regreaseable Lubrication System
Made for Handling Rare Flooding Conditions
Cost Effective!
Shop Pumps Online Full Selection!
Immersible Pumps
Vertically Install Immersible Pumps for Best Performance
Immersible Pumps have been equipped with a motor able to continue running in the uncommon event of becoming submerged during a flooding event. It's important all users understand these models are not designed to operate underwater or in sewage on a daily basis.
Pump Solutions #1 Corporation carries immersion pumps engineered for dry environments. These products should be installed where a vertical solid shaft motor has been previously used. Think these pumps may be right for you? You're on the right track if you need a product capable of pumping:
Coolants
Cutting Oils
Lubrication Fluids
Submersible pumps, on the other hand, are built for being submerged in ponds, fountains, waterfalls, septic tanks, wells and irrigation systems to help pump the fluids running through. The type of pump you choose depends entirely on the job you need done!
Immersible Centrifugal Water Pumps for Sale
Pump Solutions #1 Corp carries the leading brands of immersible pumps, including AMT. We're Wisconsin's best distributor for new pumps, parts, repair kits and motors.
We carry the pumps our customers choose time and time again thanks to their valuable benefits including:
Immersion Pump Benefits
Versatiliy
Cost Effectiveness
Dry Application Design
Flooding Prevention
Explosion Proof
Instead of the oil reservoir found in submersible pumps, immersible pumps have a drive endplate packed with moisture-resistant grease. Compared to submersible pumps, immersible pumps are generally most cost effective to maintain, fix, purchase and operate. Don't wait - order your new or replacement immersible pump from Pump Solutions #1 Corporation today!
GET A FREE QUOTE CONTACT US TODAY!
Contact Milwaukee's top immersible pump distributor for help choosing the right pump today!
To fully use this site, please enable Javascript