News from Pump Solutions #1 Corporation
Pump Solutions #1 Corporation is your premier resource for the most up to date news for pump distributors. We highlight relevant company information regarding pump services including replacement pumps and pump installation.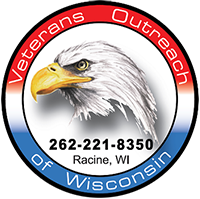 We support our troops.
What is the Difference between Oil Filled and Air Filled Submersible Pumps?
Manufacturers have been debating long about filling a submersible pump cavity with oil or without oil. An oil filled pump is filled with oil to cover the bearing and windings. An air filled pump is not filled with oil but with air. So when one of these motors transfers heat from the rotor core or motor windings it is done with oil or water.
SHOP ALL PUMPS BEST PRICES ONLINE!
Pros and Cons of Oil Filled and Air Filled Pumps.
OIL FILLED

AIR FILLED

PROS

PROS

Thermal conductivity power
Self-lubrication
More efficient at passing energy to the cooling medium
Long lifespan

Higher motor efficiency
Shielded Bearing lubrication
Easy maintenance
Long life span

CONS

CONS

Additional viscous loss
Environmentally hazardous


Periodic replacements of oil
Poor heat transfer

Which one is Better Oil Filled or an Air Filled Pump Design?
This question is heavily debated and depends mostly on the design of your pump. If you are having trouble on deciding what pump to choose contact Pump Solutions #1 Corp for questions on pumps, pump parts and replacement pumps.
To fully use this site, please enable Javascript